To add a new Invoice Template, whether it be an Invoice, an Invoice Specification, or a Credit Note, head over to the Control Panel, under the Billing section, then click on the Manage Invoice Templates.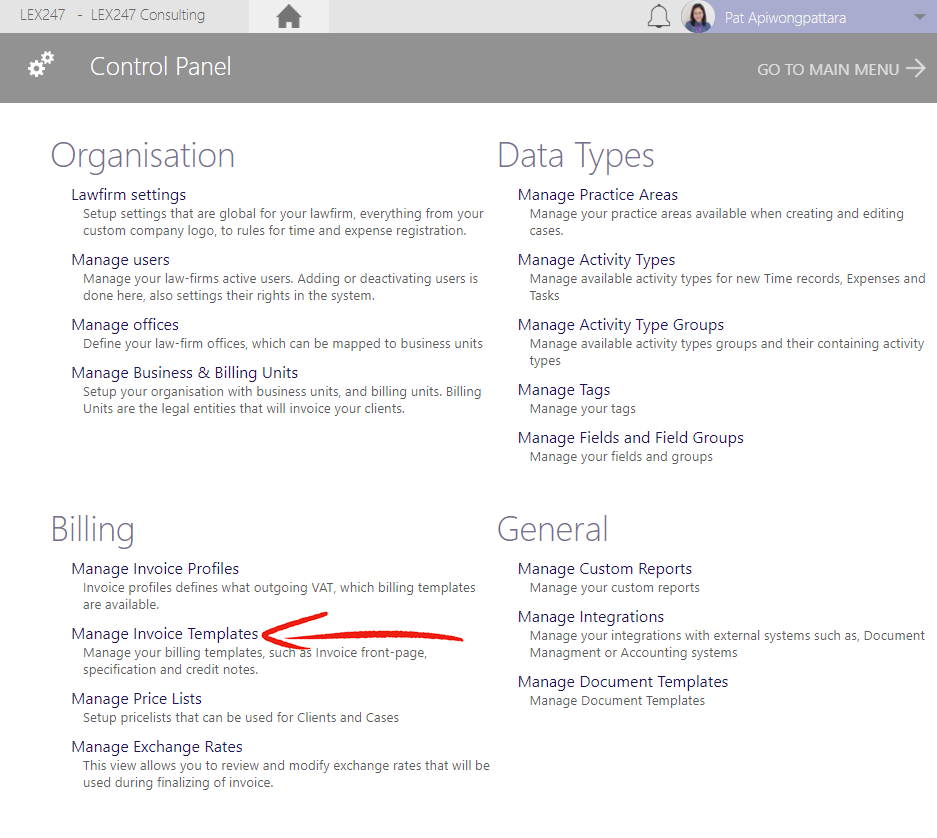 Once you are in the Manage Billing Templates, the list of all your Invoice Templates, Invoice Specifications as well as all of your Credit Notes will appear as below.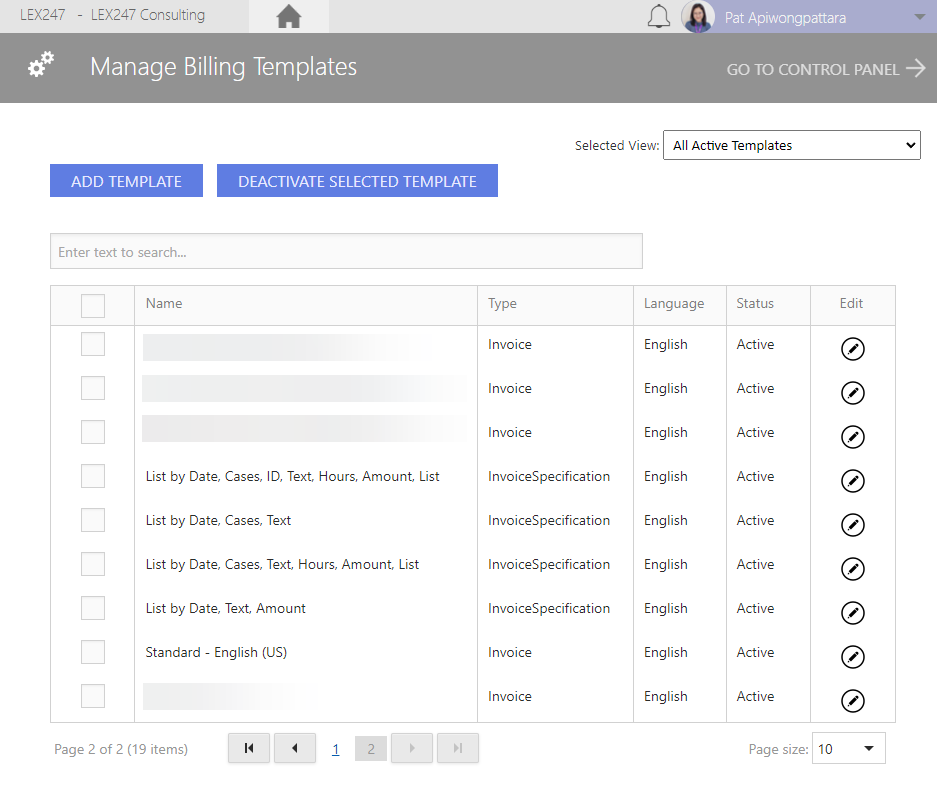 Click on the Add Template button to add a new Invoice Template.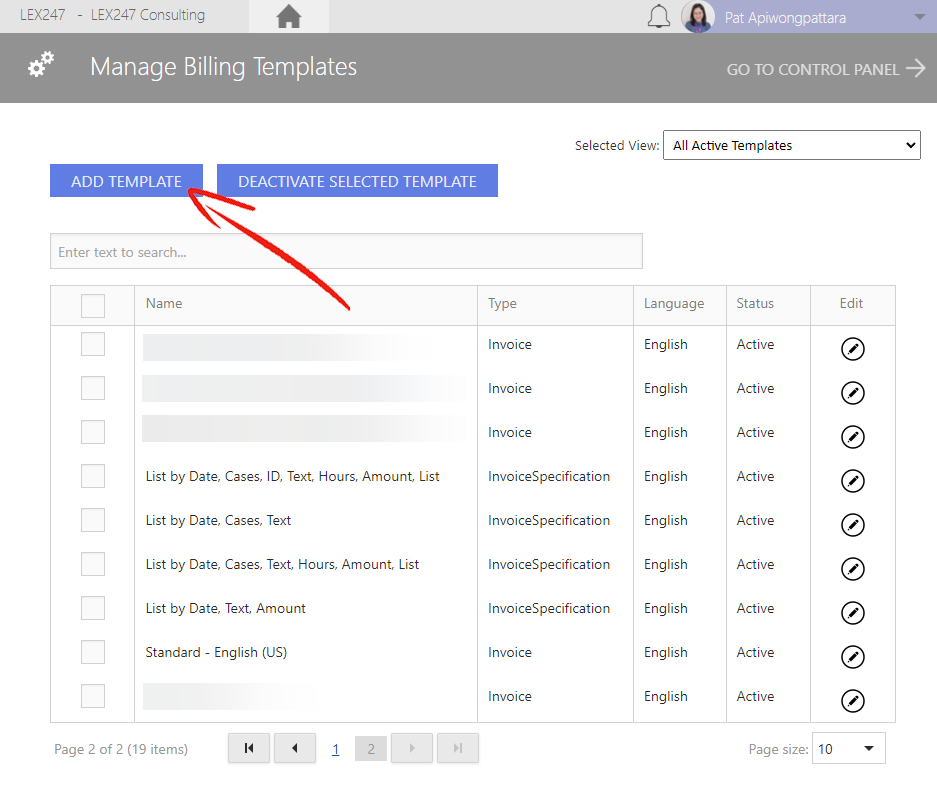 After clicking on the button, the following Add Billing Template dialogue will appear as below.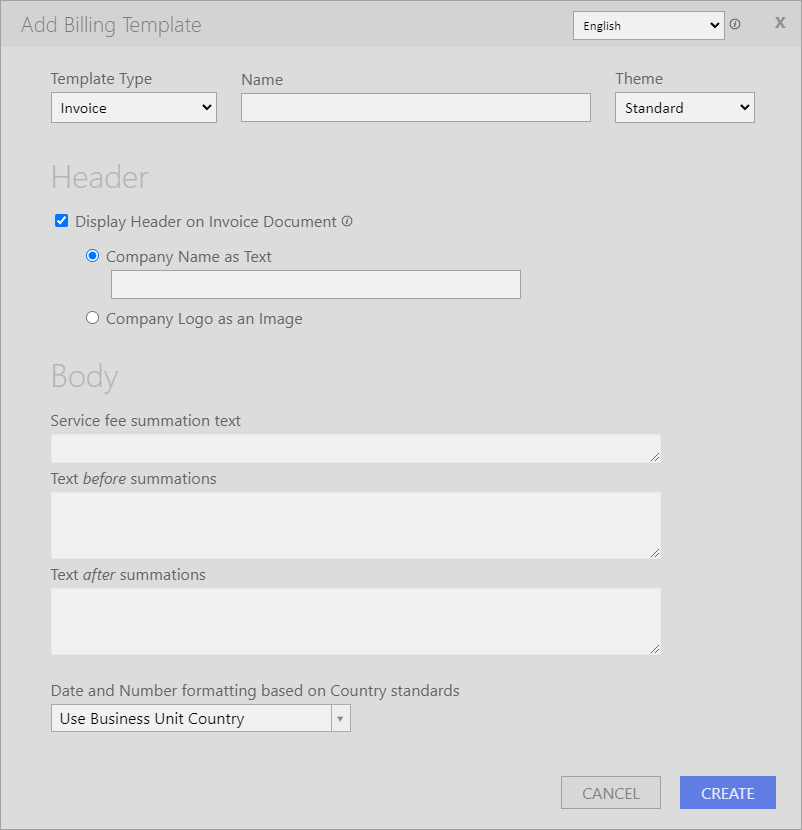 Typically, you will be given an invoice template file already as a ".snx" file format.
To upload this, click on the Theme drop-down dialogue and then click on the Custom to continue.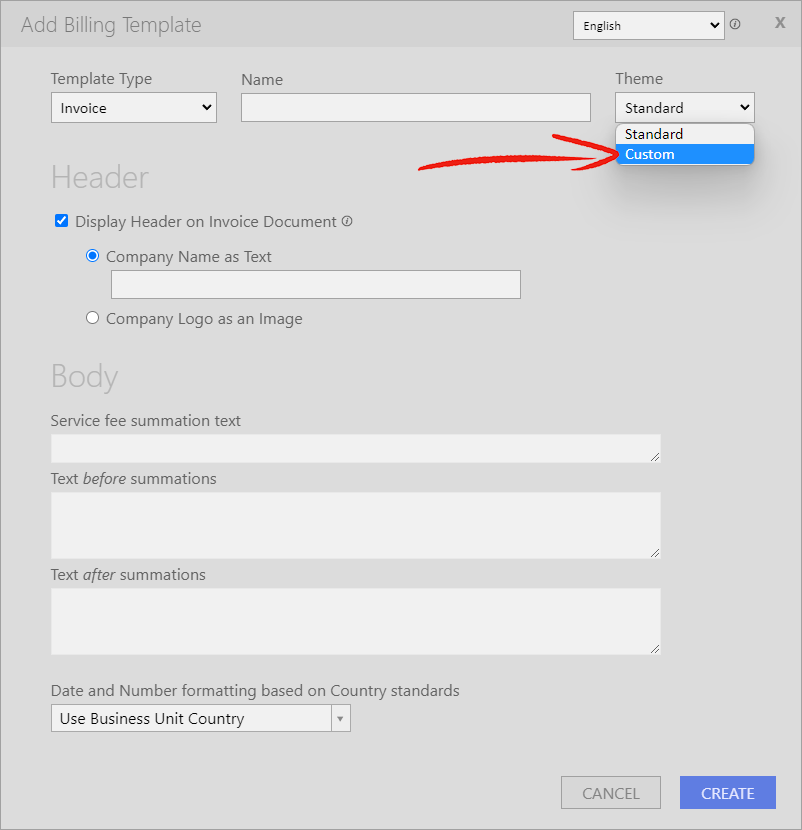 Once you have clicked on the Custom, the following dialogue will appear.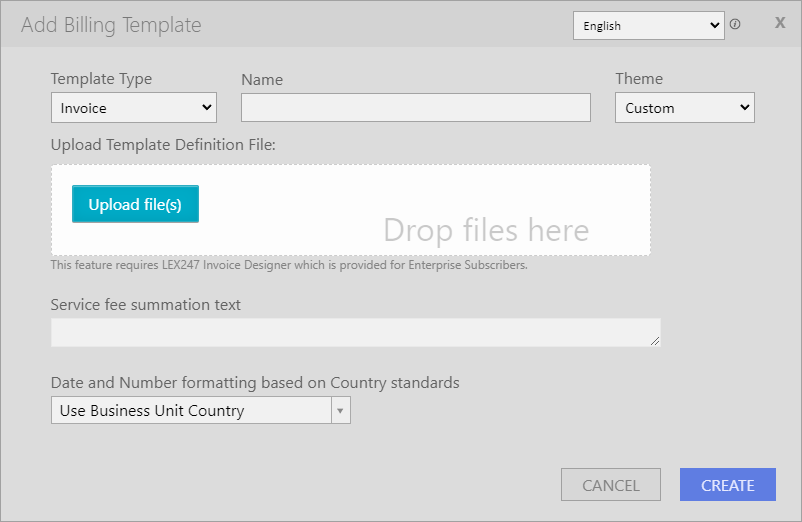 Then follow the steps below when uploading your invoice template:
Template Type
Depending on the invoice template type you are uploading, ensure you are selecting the correct template type here otherwise there will be issues when you invoice later.




Name
Give a name to the invoice profile you are uploading. It is common that users will write the name for which the profile will be used for, for example, what the template is (Invoice, Specification or Credit Note) followed by the language of the template being uploaded.

This is to ensure that identification of the templates can be easily made in case of requires changes in the future.




Upload the ".snx" File.
You can click on Upload files(s) and search your folder on your computer for the ".snx" file or you can simply drag and drop the file into the field here.


After uploading a new Invoice Template, click on the Create button and you are done.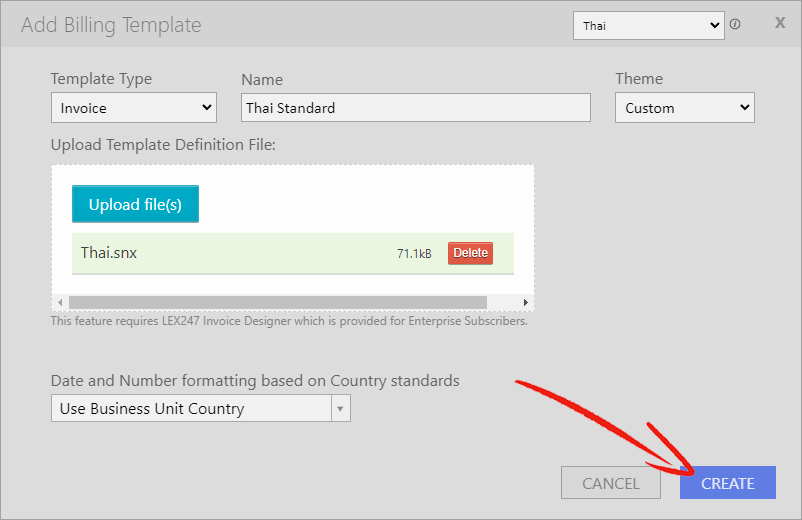 Note:
1. Ensure that you are a User with 'Administrator'-right to be able to gain access to the Control Panel.