Here we describe how to migrate from LEX247 Authentication to Azure AD Authentication. This process will require an Azure AD Administrator to Grant LEX247 application to connect to your Azure AD.


Before starting the migration it can be good to ensure that you have at least one user in LEX247 that has the same username as the e-mail used in your Azure AD.
Head over to the Control Panel, under Organisation, click on Lawfirm Settings or follow the link below.
https://your-firm-name.lex247.com/admin/tenantsettings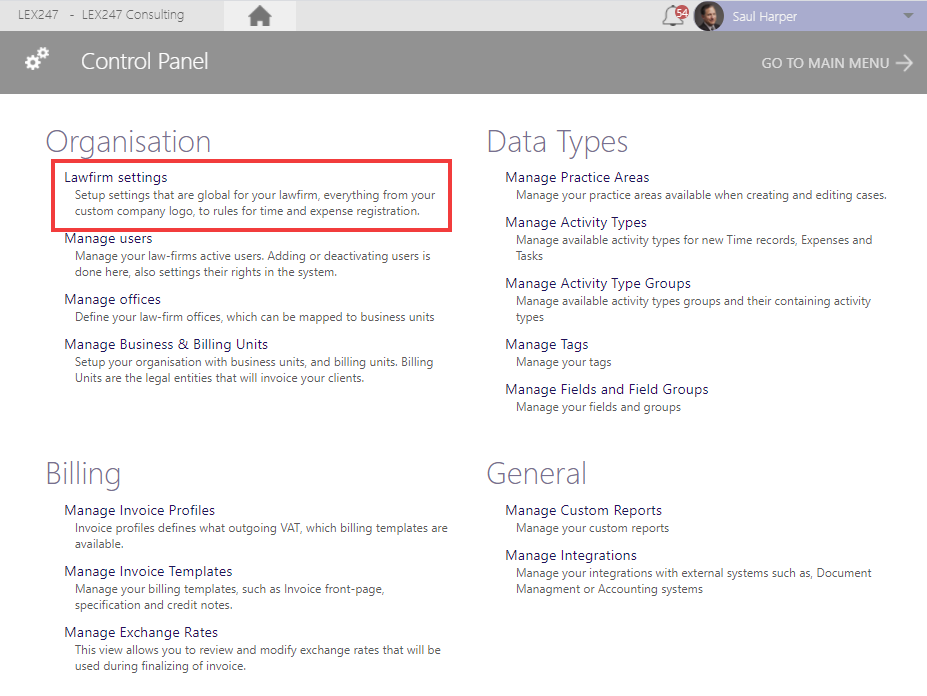 Then you will see the following screen.
At the bottom you will see Migrate to use Microsoft Azure AD Authentication. Click on the Switch to Microsoft Azure AD Authentication button.

You will be prompted to confirm the migration to Azure AD, go ahead and click OK.

Next, you will be redirected to Microsoft Login screen, now you or the person at your company that has the role of Azure AD Administrator should enter his/her credentials.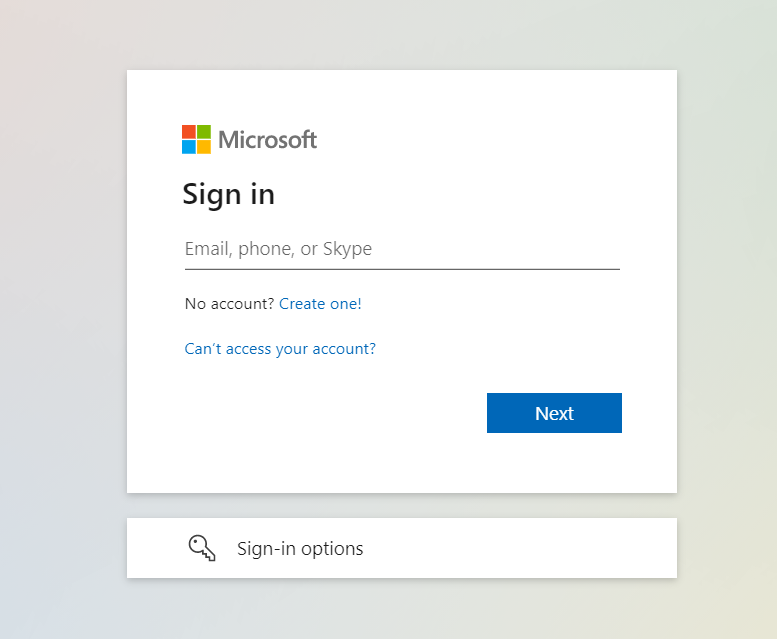 After you have logged in you will be asked to confirm the connection to LEX247 and your AzureAD, go ahead and press Accept in the bottom part of the dialog.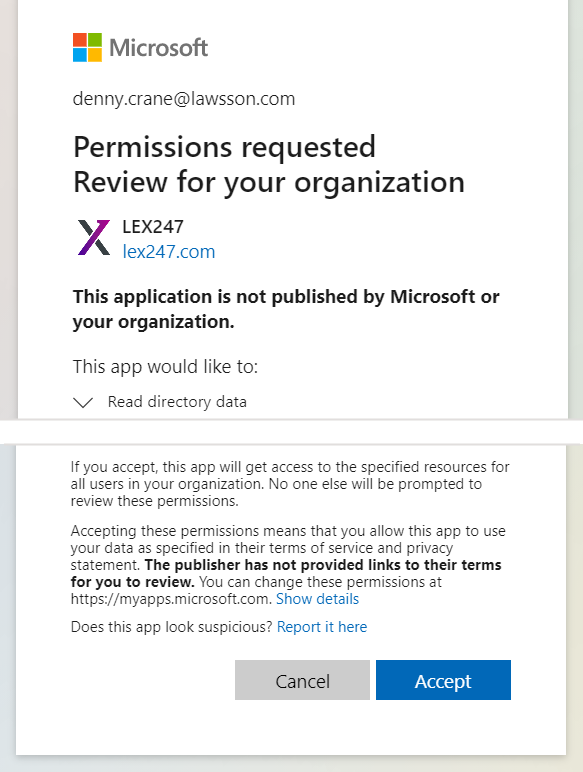 After pressing Accept LEX247 will migrate any users that exist in your Azure AD, and those that can not be found will be deactivated. And the user that was used, if not already exists in the tenant will be added as Administrator.
Finally, you will be redirected to the following screen, where you can click on your custom URL below to proceed and log in using Azure AD to your tenant.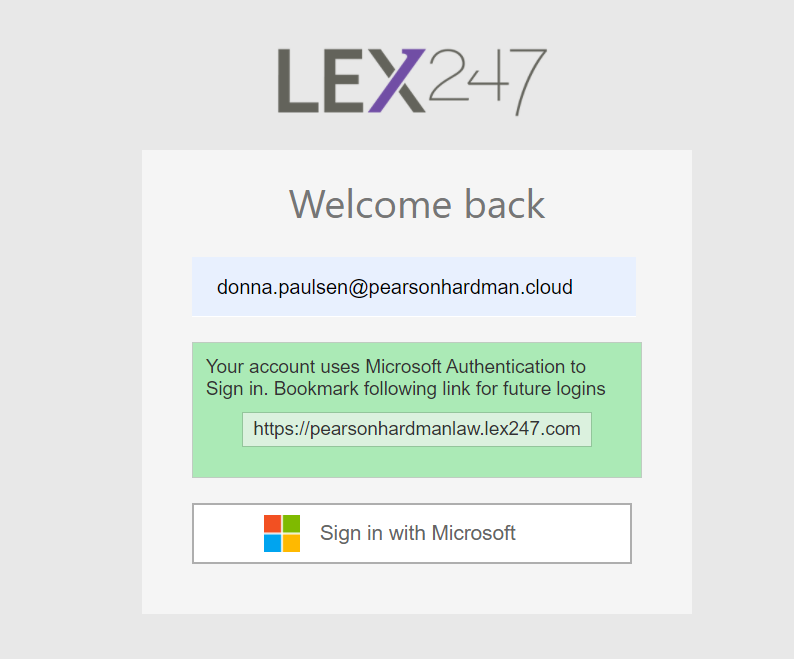 Now your tenant has been successfully migrated to use Microsoft Azure AD.
Note:
1. Ensure you are a User with 'Administrator'-rights set to access the Control Panel.