To remove the LEX247 Enterprise Application for your Azure AD, please follow the steps below.
First login to your Office 365 Portal, https://portal.office.com
There you open the "Admin"-portal by clicking on the gray "Admin"-icon on the bottom left side.

Once in the Microsoft 365 admin center, click on the "Azure Active Directory" admin center, which will open a new tab with AAD portal,

Once the Azure Active Directory admin application has opened, go ahead and click on the "Enterprise applications" view,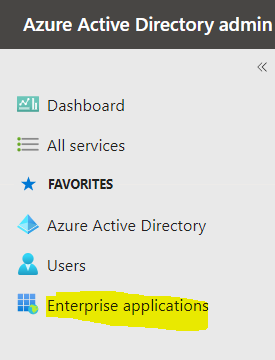 Once Enterprise applications view has opened, it should have selected Manage "All Applications", and there you should see LEX247 as an application, go ahead and click on the name "LEX247" in the list to open it.

Now you should see the LEX247 Enterprise Application overview, go ahead and click on "Properties", where you will now see a "Delete" button (see image below), click on the "Delete" button, and confirm the deletion.

LEX247 Enterprise Application has now been removed from your Azure Active Directory.
Note:
1. Requires a Microsoft Work Account with 'Azure AD Administrator' rights.