The Time Records-view can be found in the following cards, where the functionality is identical:
Main Card
Case Card
To change the activity type of your own time record, head over to the Main Card, Time Records-view, under the My Time section.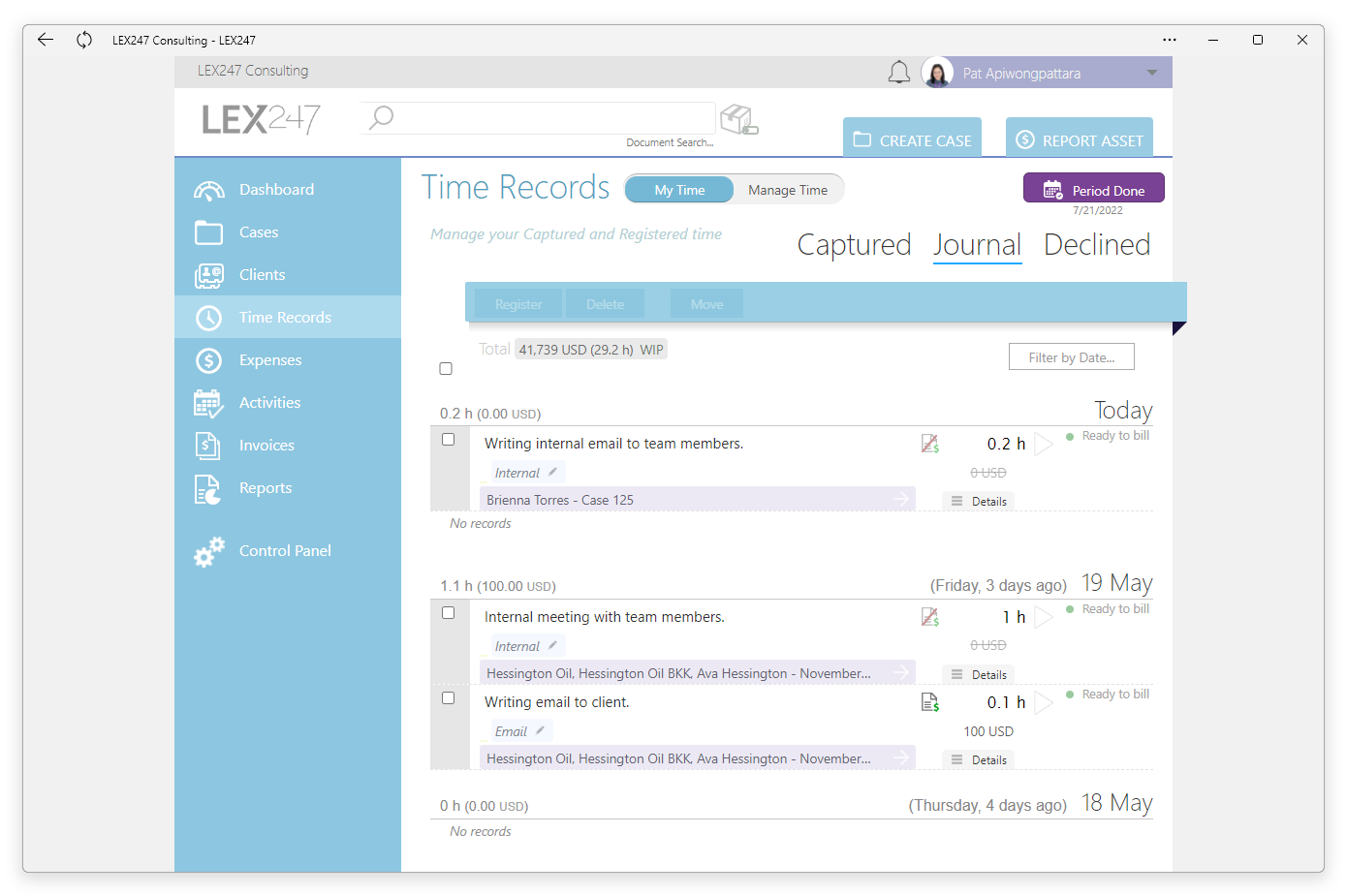 Click the 'Pencil'-icon.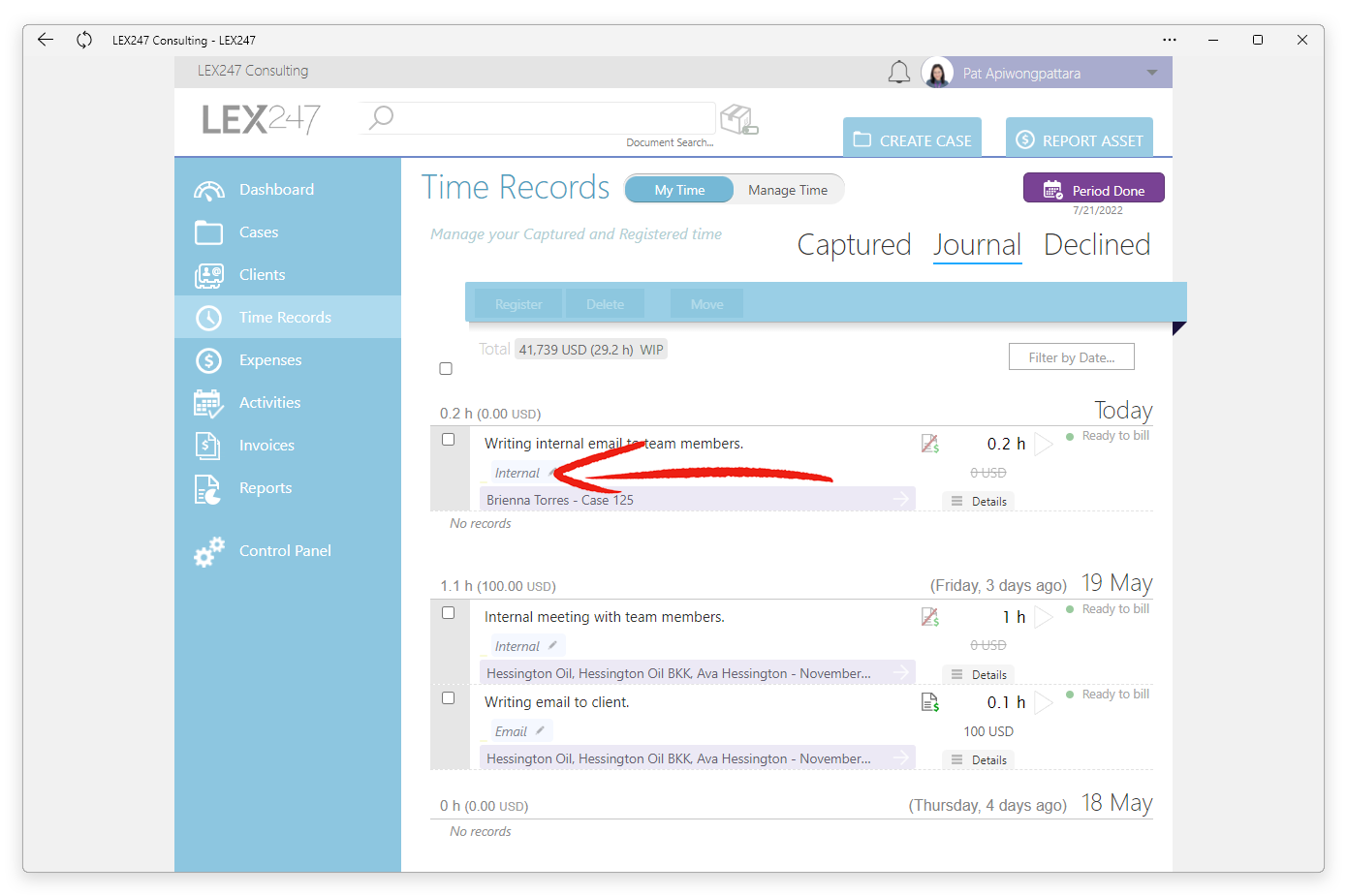 Select the activity type you want once it appears on the list.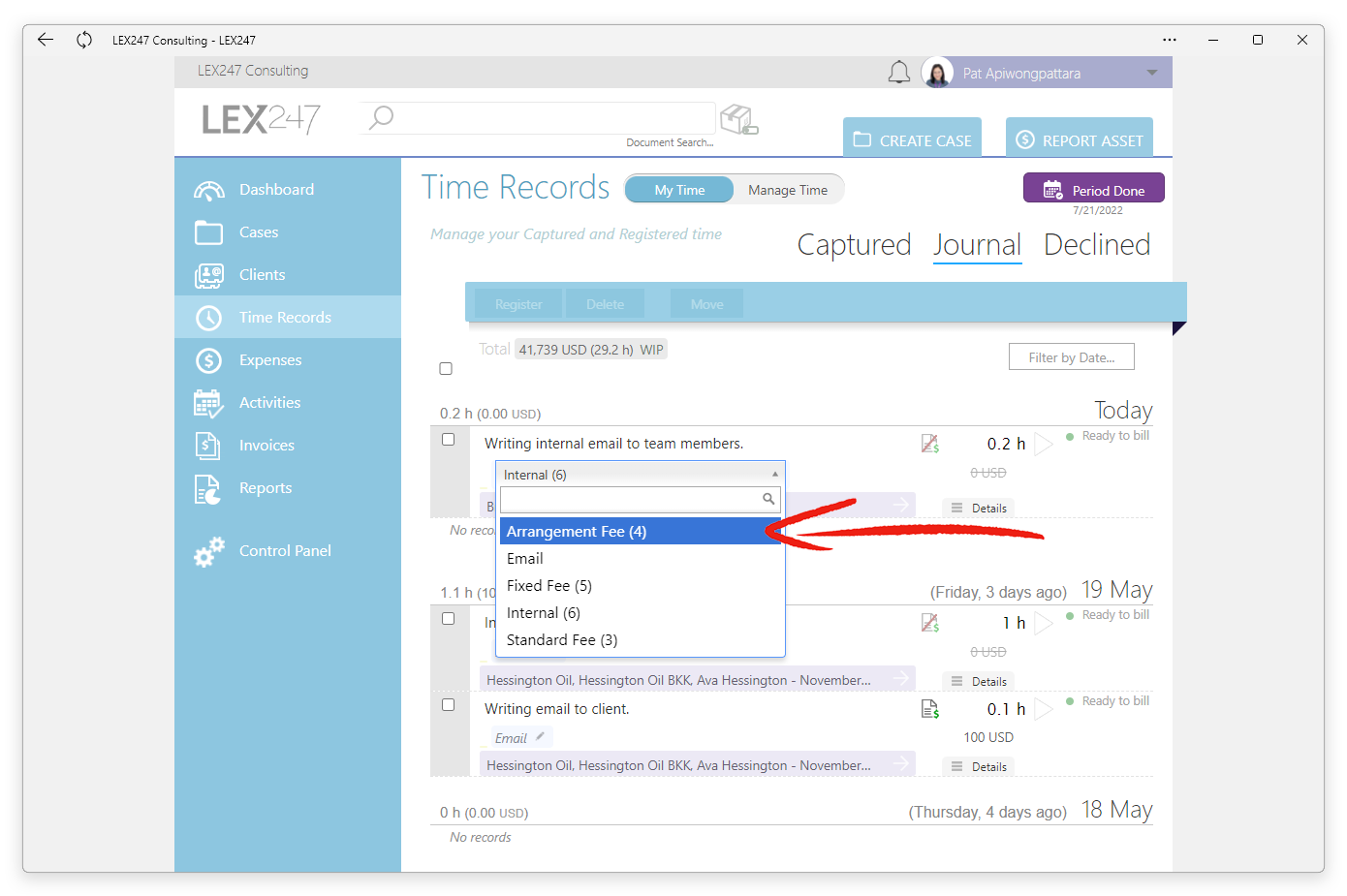 After making a change, simply click anywhere on the empty space, and the change will be automatically saved for you.
Note:
1. Ensure that you are either a Case Manager, a Client Manager, a User with 'Assistant'-role, or a User with 'Accounting'-rights set up to be able to make changes to registered assets on a draft invoice for other Users.