The Time Records-view can be found on the following Cards, where the functionality is identical:
Main Card
Case Card
To change the activity type of your own time record, head over to the Main Card, Time Records-view, under the My Time and Journal section.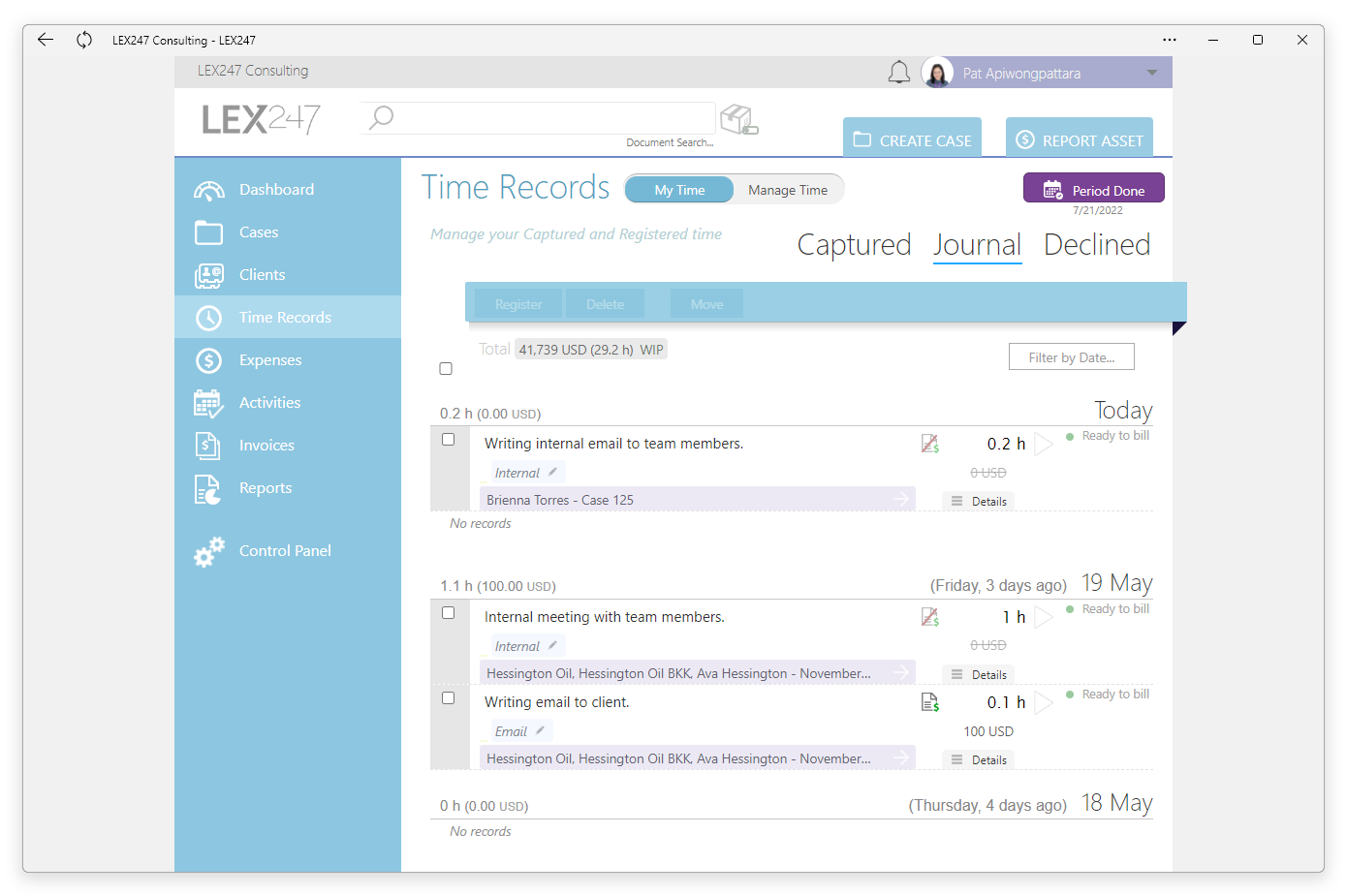 Click the 'Pencil'-icon on the time record you want.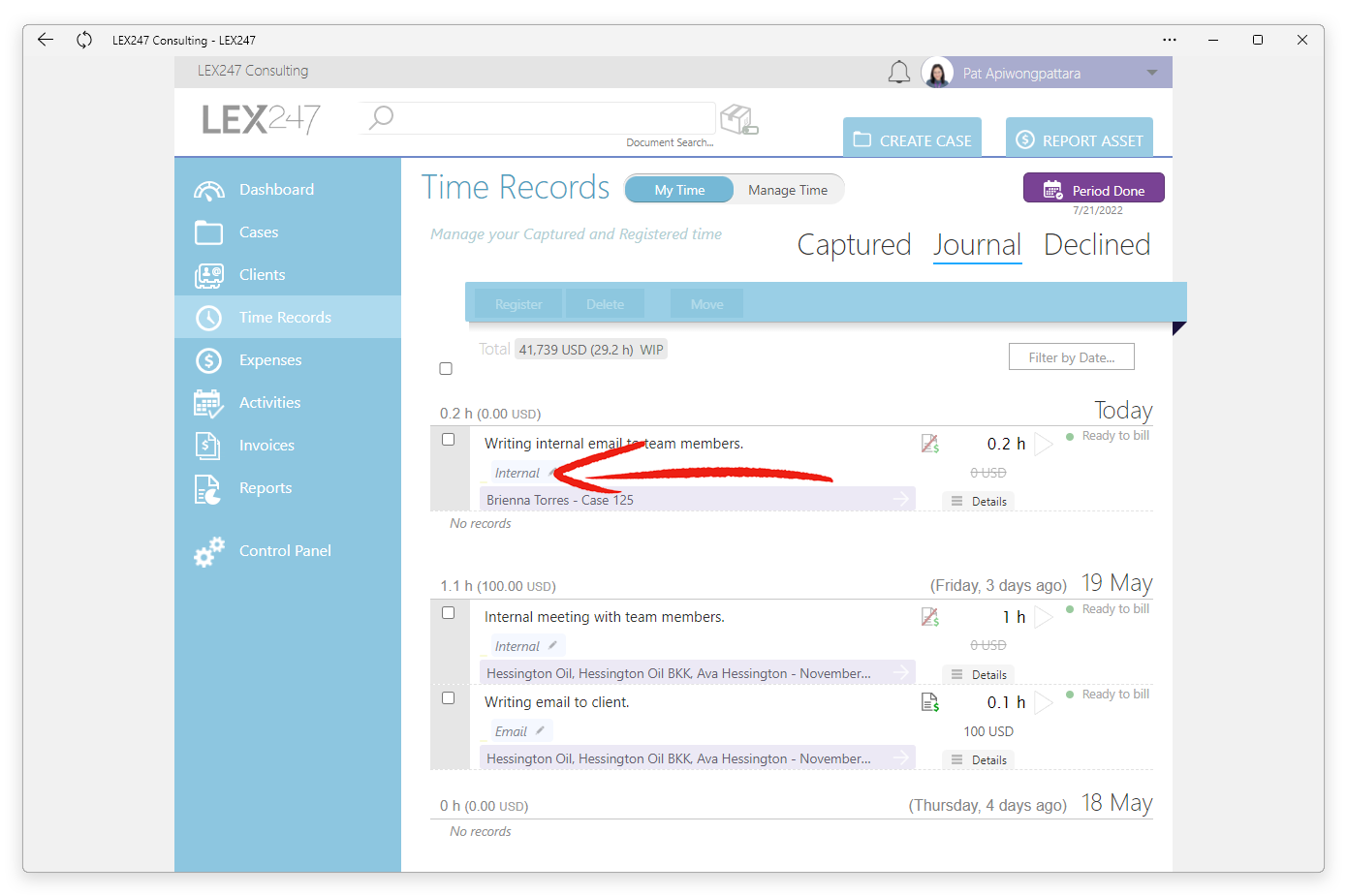 Once the drop-down dialog appears, select a new activity type to replace the current one.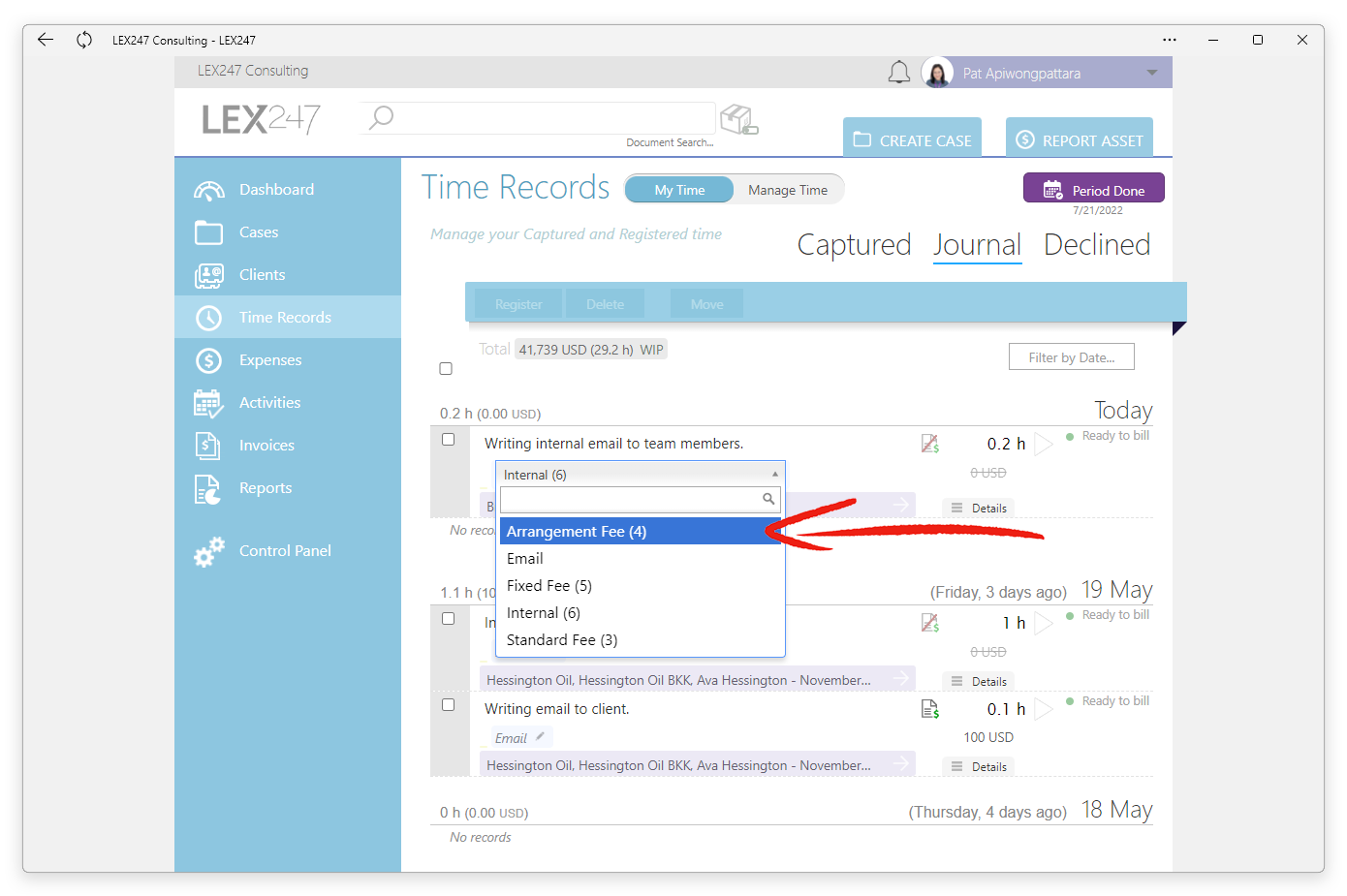 After selecting the new activity type, the time record will automatically update, and you are done.
Notes:
1. Ensure that you are either a Case Manager, a Client Manager, a User with 'Assistant'-role, or a User with 'Administrator'-rights set up to be able to make changes on behalf of other Users.
2. As a User without additional rights, you are only able to edit the description of a time record that belongs solely to you and has not yet been approved. If the time has already been approved, you will need to reach out to a Case Manager, a User with the 'Assistant'-role, or a User with 'Administrator'-rights in order to request a change on your behalf.
3. The functionality in both Cards is identical. However, it is generally recommended to find time records within Cases rather than using the Main Card.