To deactivate a User, head over to the Control Panel, under the Organisation section, click on Manage users.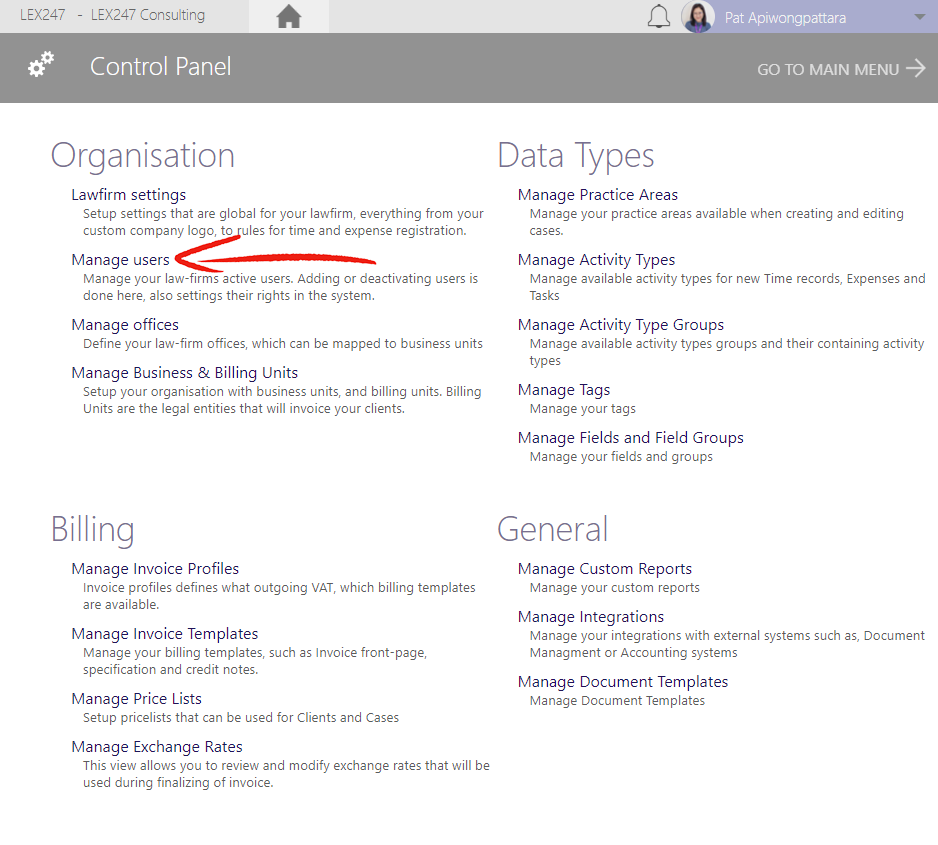 Once you are in the Users, the following list of Active Users will appear.
Find the User you wish to deactivate, and click on the 'Pencil'-icon (

) to Edit the User.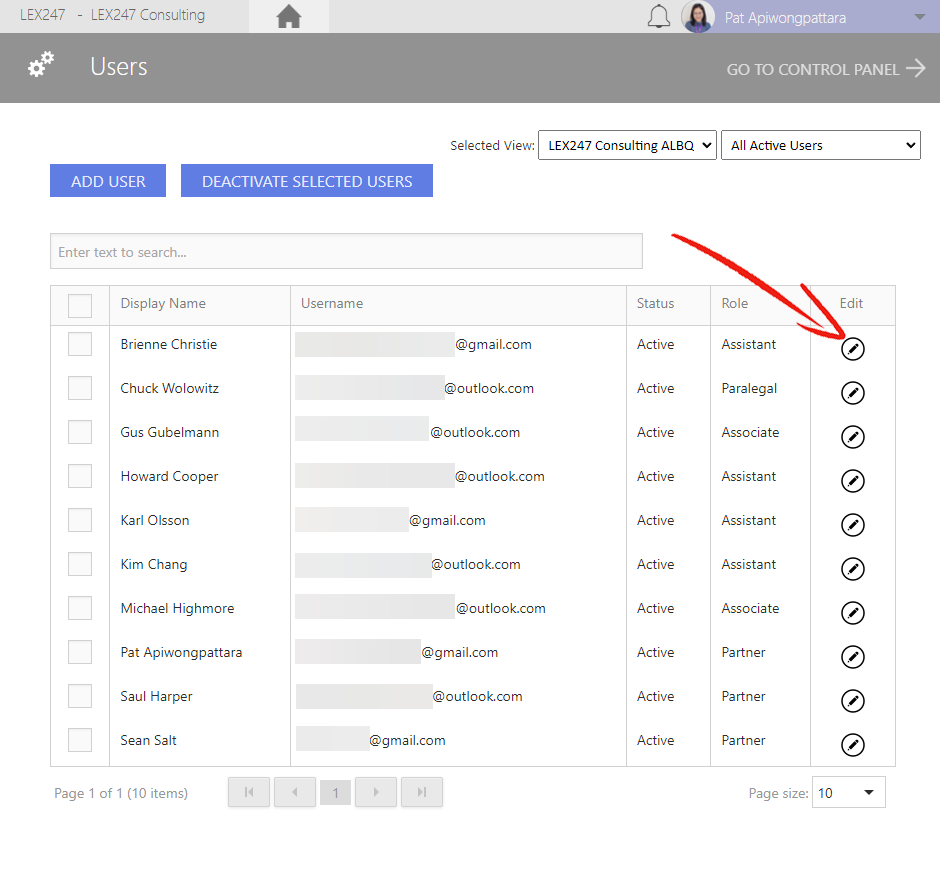 Once you are in the Edit User dialogue, click on the Deactivate button below.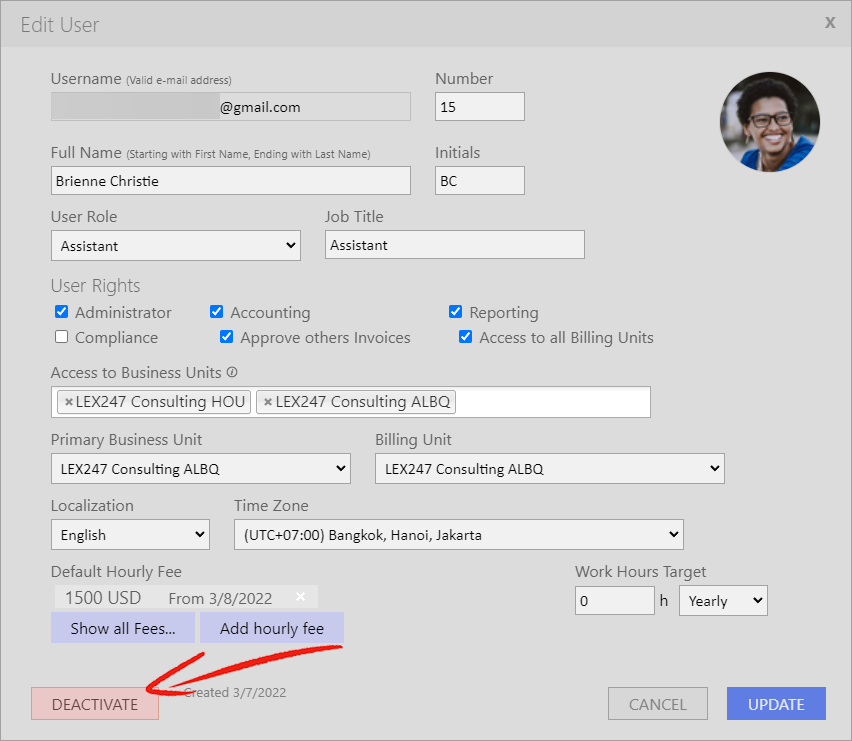 The following dialogue will appear, click on the OK button to confirm and you are done.

Deactivating a User will revoke their access to LEX247. The User will not be able to login into LEX247 to view any clients, cases or recorded assets.
However, all of the User's clients, cases and recorded assets are still retained and able to be reported, seen, used by other through out the system.
Note:
1. Ensure you are a User with 'Administrator'-rights set to access the Control Panel.