To activate an Inactive User, head over to the Control Panel, under the Organisation section, then click on the Manage users.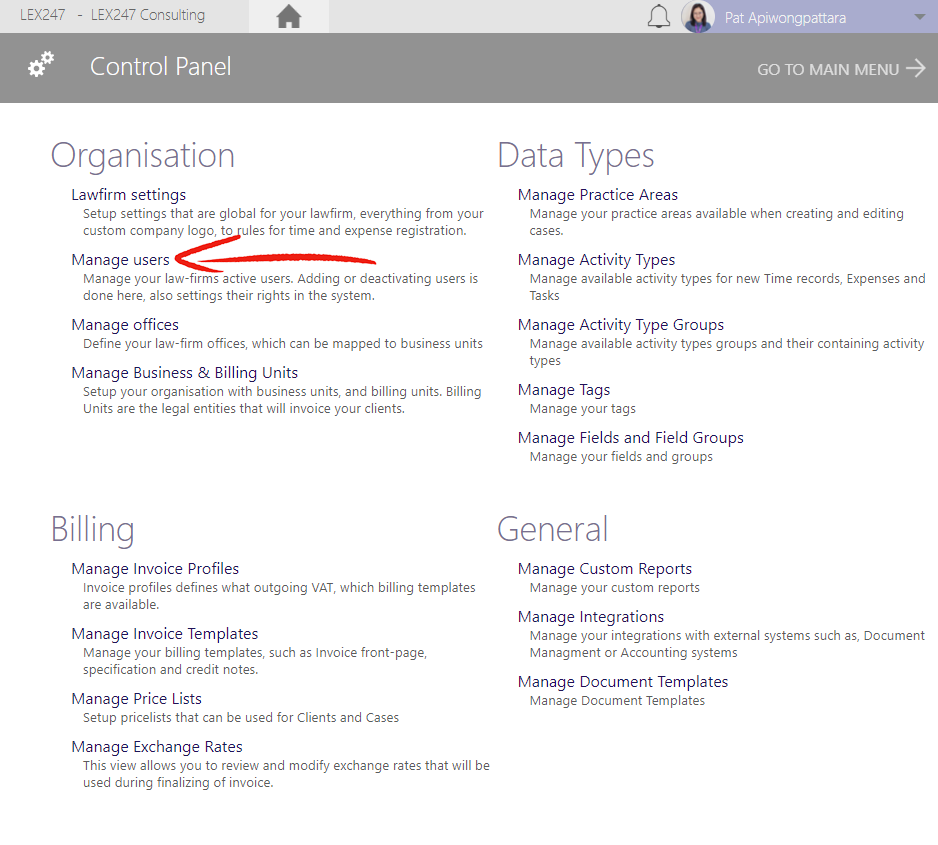 Once you are in the Users, make sure that the right Business Unit view is selected, then click on the All Inactive Users filter to continue.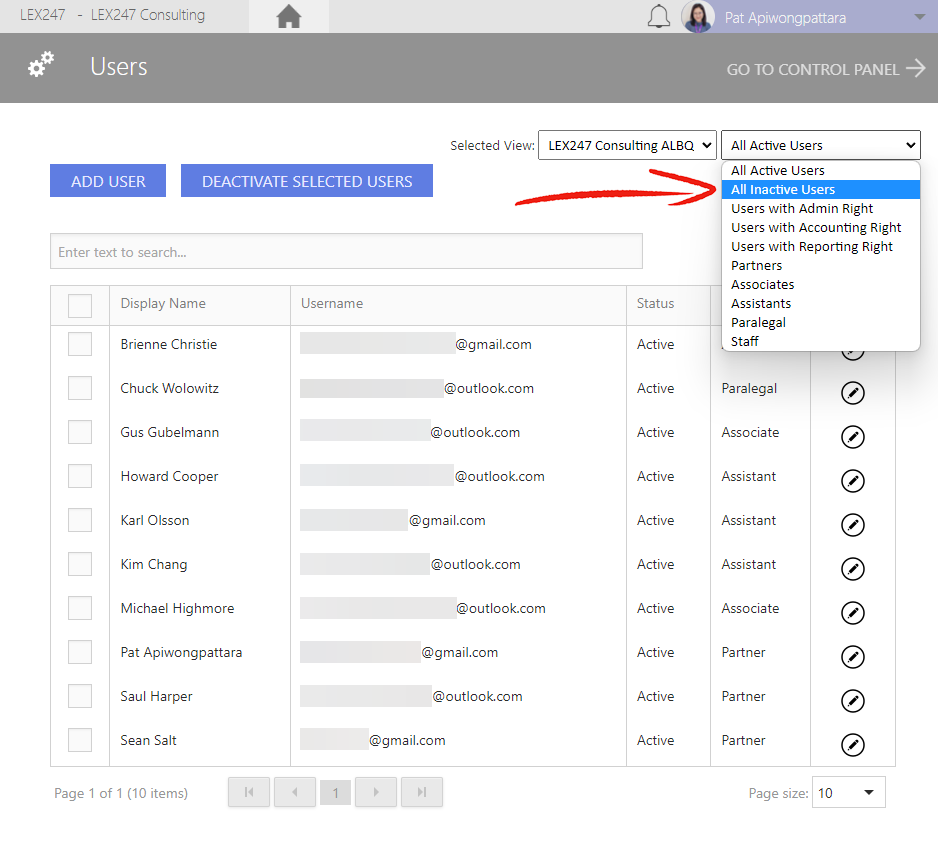 The following All Inactive Users dialogue will appear. There are two ways to activate an inactive user, and they are as follows:
Edit User Dialogue
Find the User you wish to activate, and click on the 'Pencil'-icon (

) to Edit the User.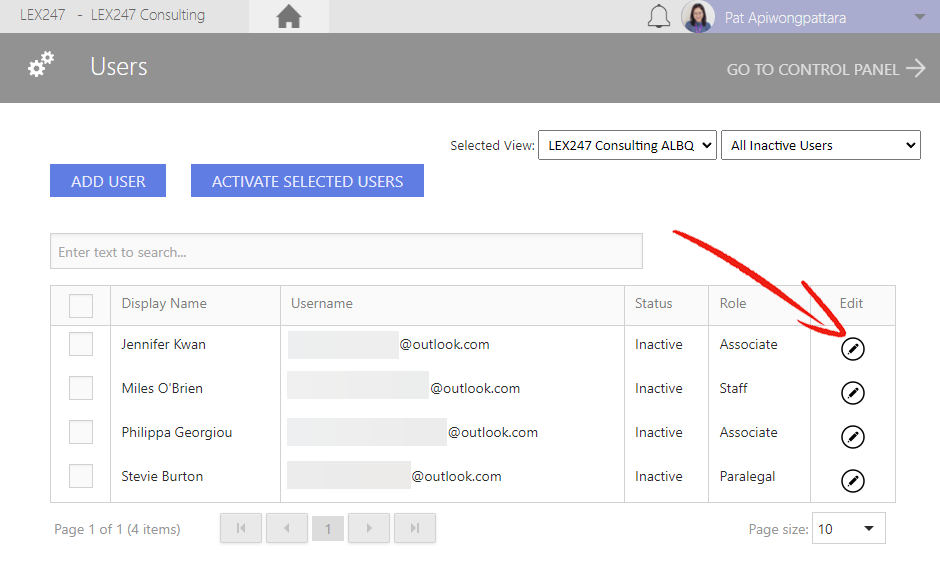 Once you are in the Edit User dialogue, click on the Activate button below and you are done.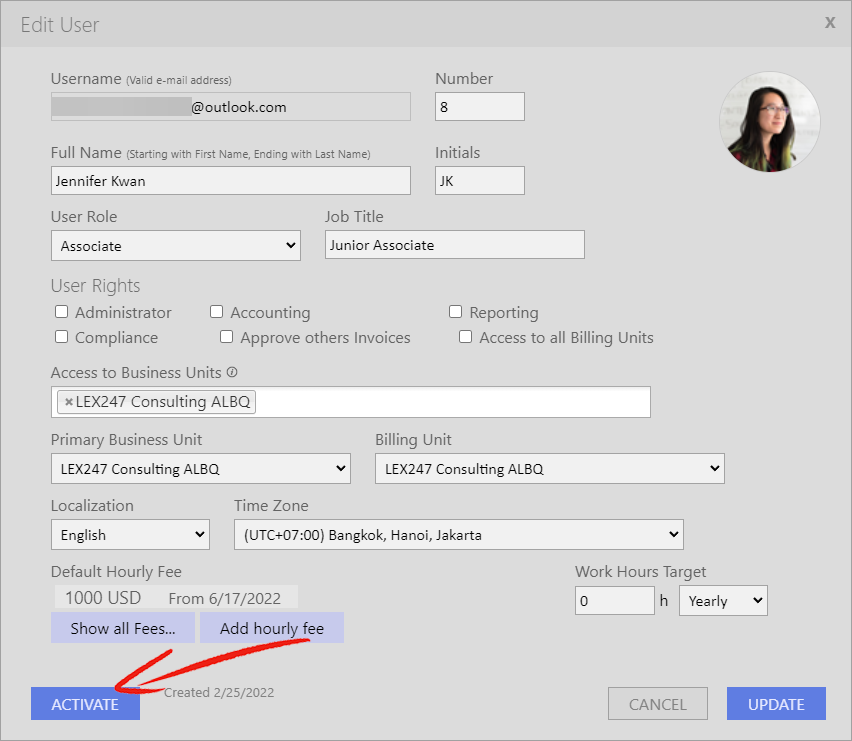 Activate Selected Users
Another way you can select multiple Users to be reactivated all at once is by ticking in the box in front of the User's Display Name.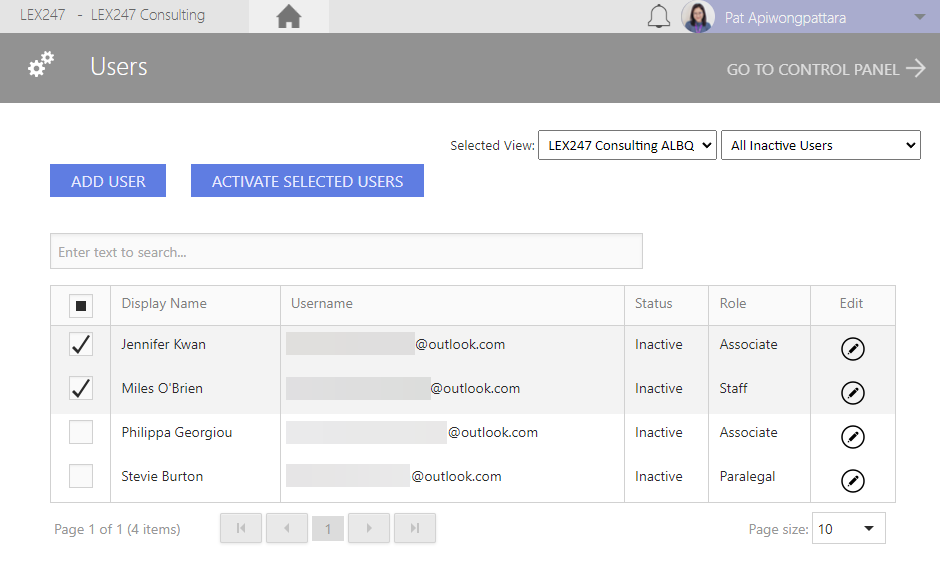 Then click on the Activate Selected Users button on the top, wait for a few seconds and you are done.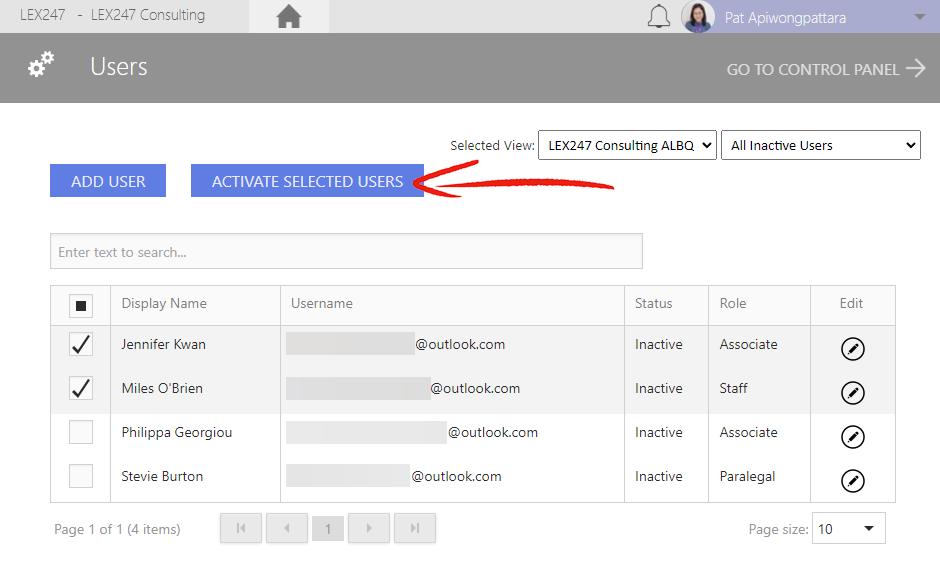 The User will then be able to login back into LEX247, see their on going cases, clients and assets again.
The password will remain the same as it was before the account was deactivated. In case the User forgets the password, the User is able to request a password change by clicking on the Forgot Password? button on the login screen.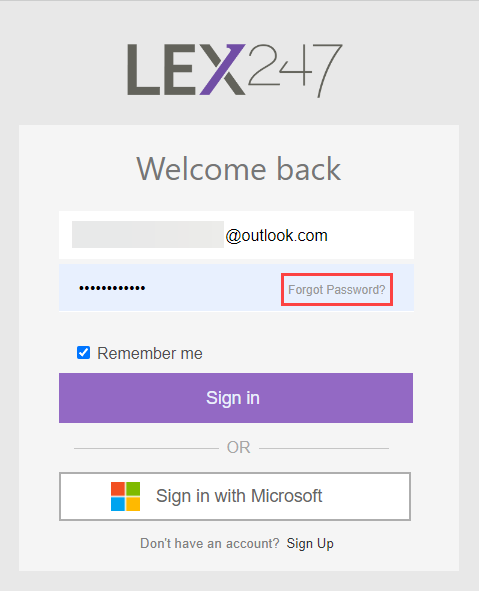 Note:
1. Ensure you are a User with 'Administrator'-rights set to access the Control Panel.