To set a Case Budget, head to the Case Card, Details-view, under Case Budget section.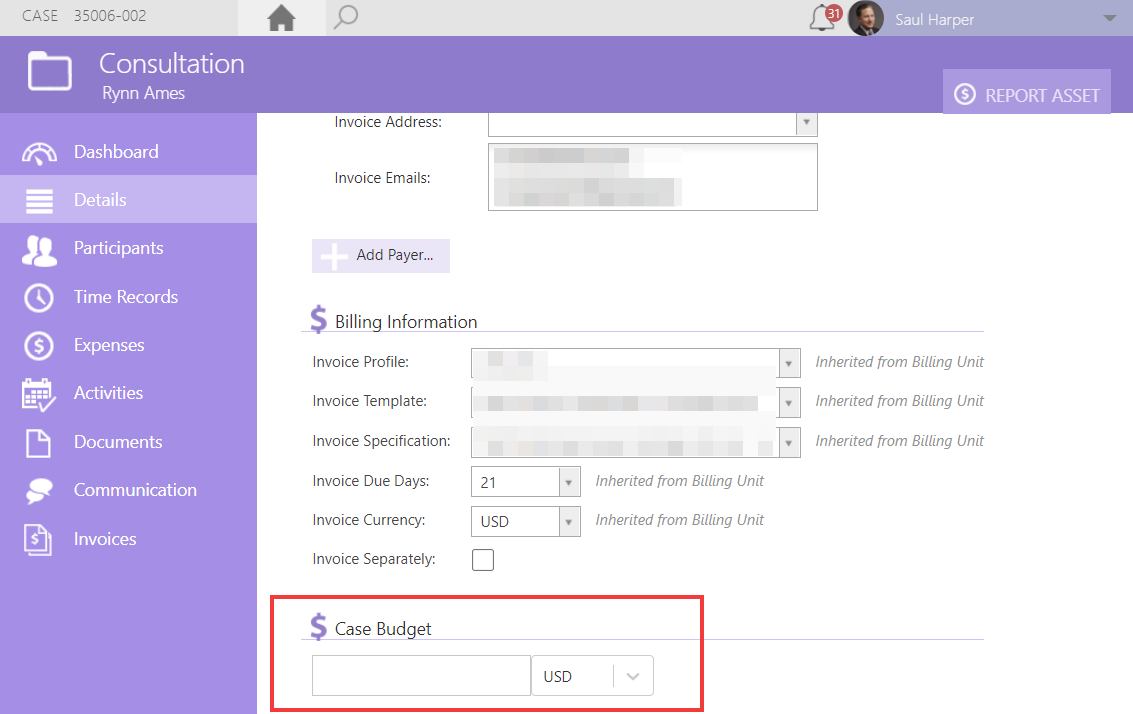 Simply enter an amount for the budget and select the currency.

Once the Case budget is set, click on Save and you are done.

To learn how to add a Case Budget Notification, click here.
The Case Budget can be followed up and seen on the Case Card, Dashboards-view.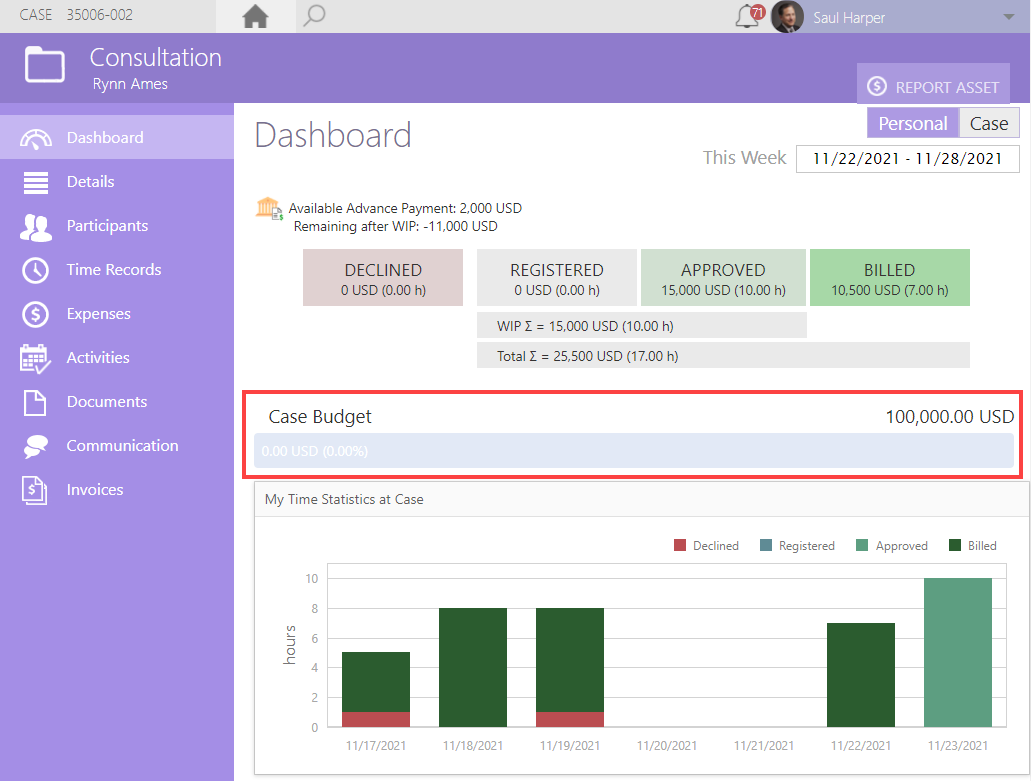 Notes:
1. Currently this feature is for "informational" purposes only. It does not affect anything within LEX such as invoicing.
2. Ensure you are either a Client Manager, Case Manager or User with 'Assistant'-role setup to be able to set a Case Budget.