To permanently delete a client, head over to the Client Card, Details-view.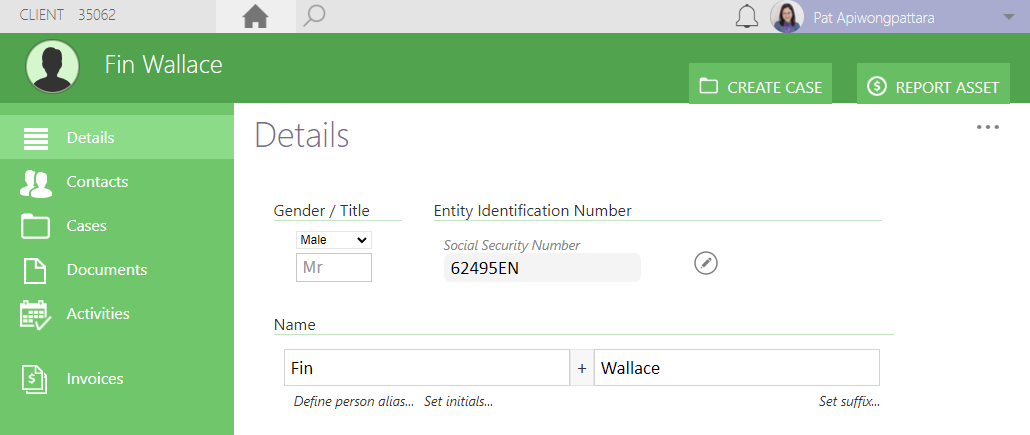 On the top right, click on the 'Three Dots'-icon (

).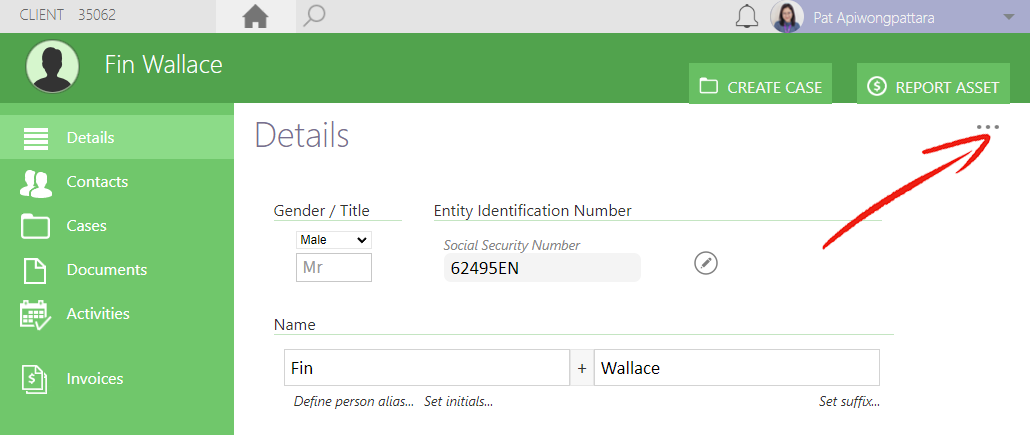 The following drop-down dialogue will appear, click on the Delete button.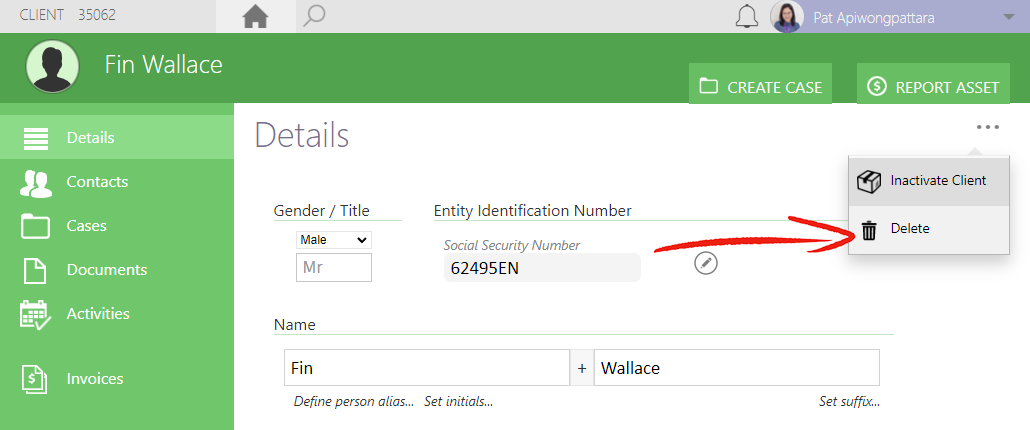 The following dialogue will then appear.

If you are deleting a Person entity, you only need to write the first name of the client.

However, If you are deleting a Company entity, you need to write the full name of the client or write the organization number.

In either case, once you have successfully done the step above, the Delete button will appear in red color.
Click on Delete button to delete the client. If successful, this will delete the client and all of its associated cases and assets.

If you attempt to delete a client with an invoice in either Draft or Approved states, you will be met with one of the following warnings.


If you attempt to delete a client that has Finalized invoices, you will not be able to delete them and be met with the following warning.

Notes:
1. Ensure you are a User with 'Administrator'-rights set to be able to delete a client.
2. Deleting a client does not remove them from the DMS system. You will have to contact your IT administrator to remove it manually.