To download an Invoice Template, head over to the Control Panel, under the Billing section, click on the Manage Invoice Templates.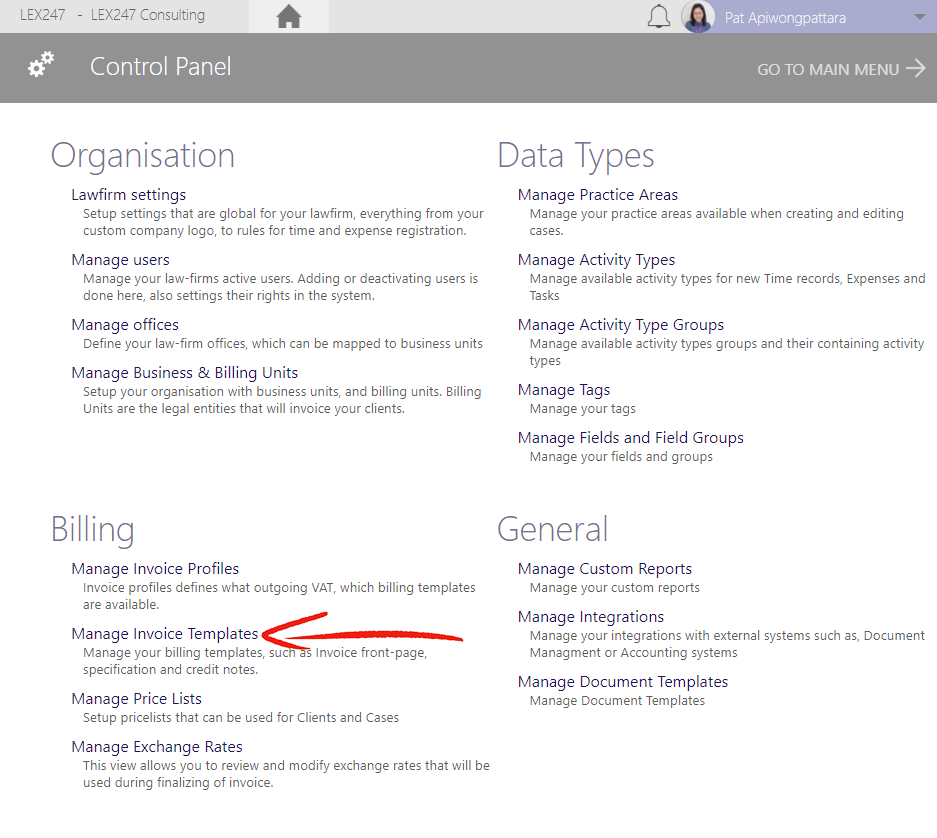 Once you are in the Manage Billing Templates, the list of all of your Invoice Templates, Invoice Specifications as well as all of your Credit Notes will appear as below.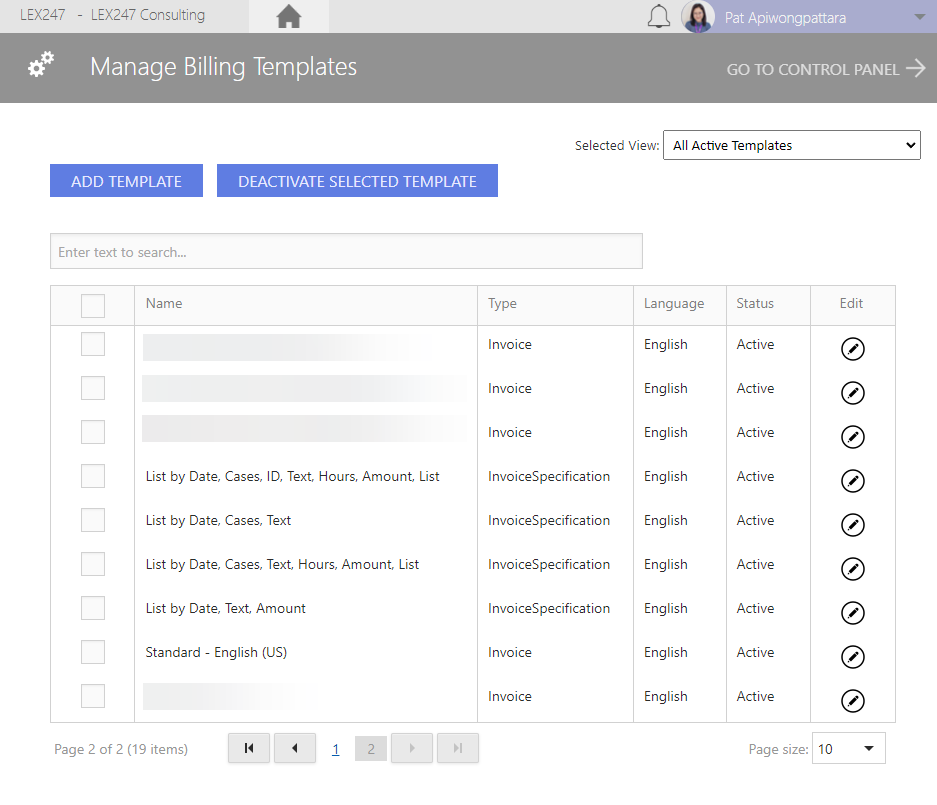 Find the Invoice, Invoice Specification or Credit Note template you wish to download simply by scrolling through the list or typing the name in the box.
When you found the profile you wish to download, click on the 'Pencil'-icon (

) on the right side to continue.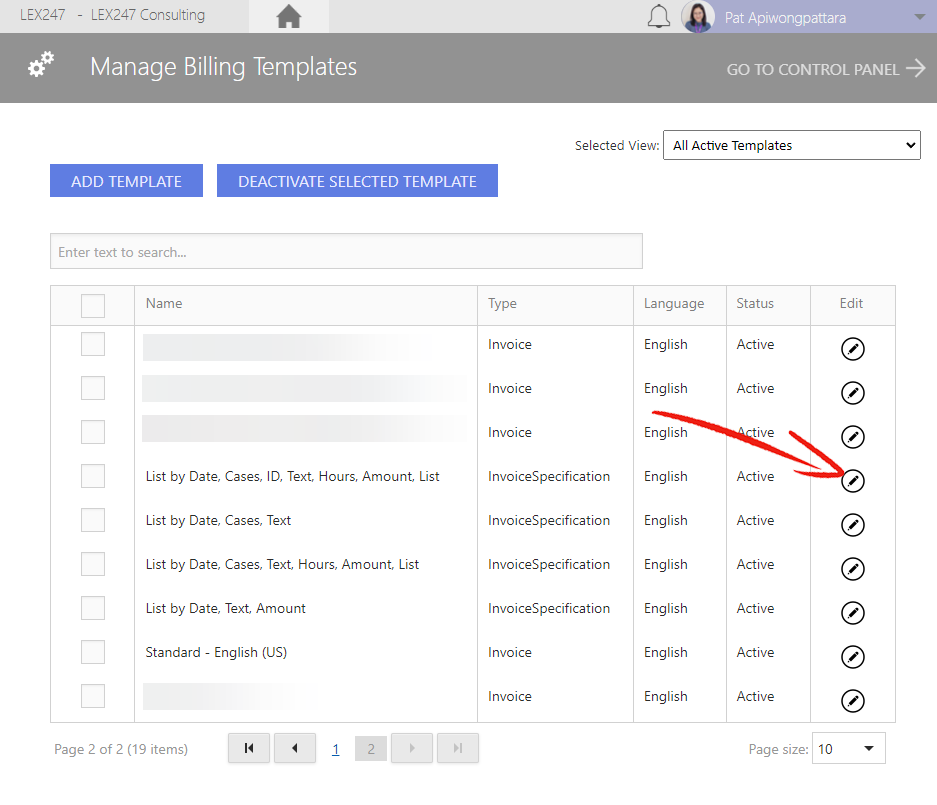 After clicking on the icon, the following dialogue will appear.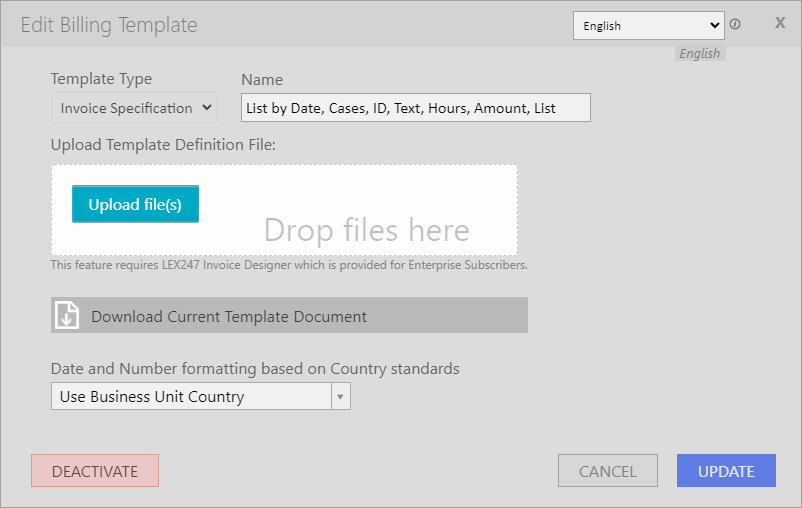 Simply click on the Download Current Template Document button, and it will download the file automatically.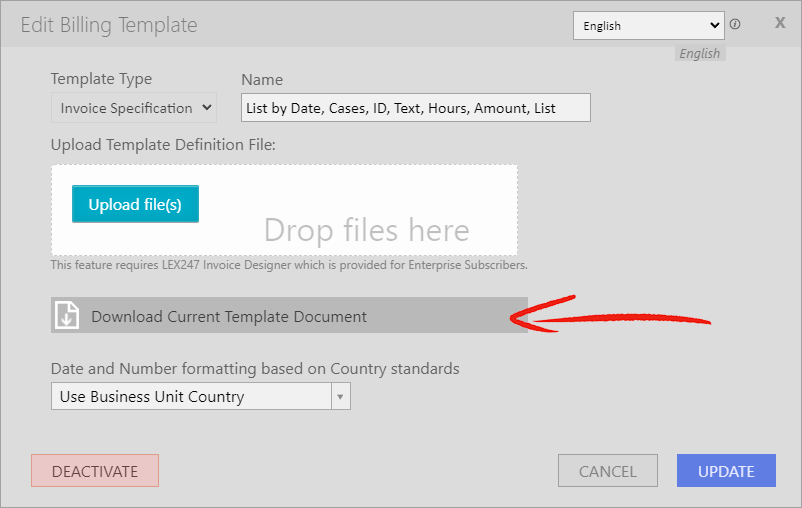 Once you are done downloading the file, click on the Cancel button to avoid making any changes.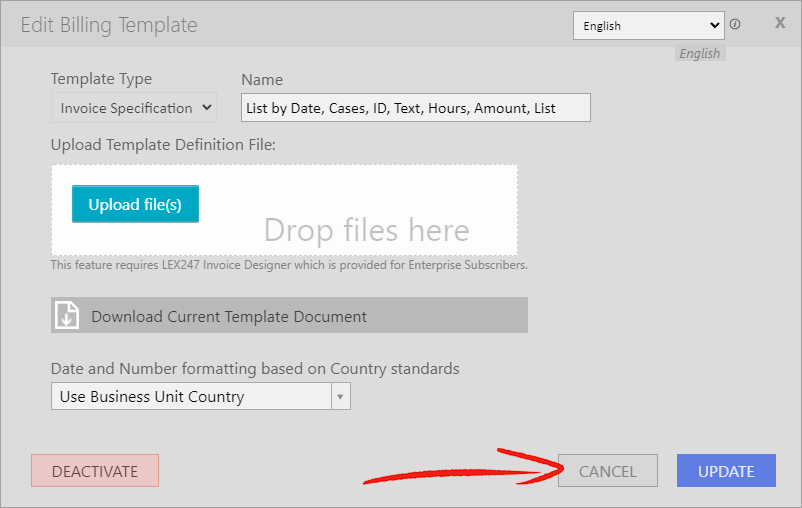 Note:
1. Ensure that you are a User with 'Administrator'-rights to be able to gain access to the Control Panel.