To change your Billing Unit, head over to the Control Panel, under the Organisation section, then click on the Manage Users.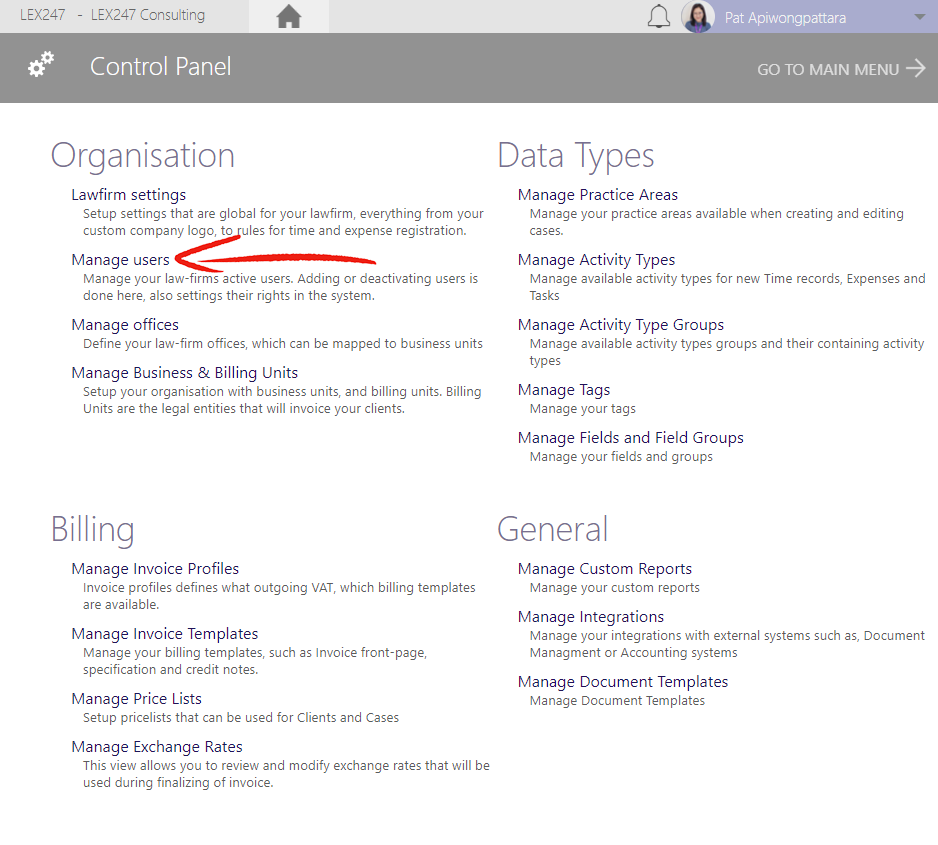 Once you are in the Users, find the User you wish to edit simply by scrolling through the list or type in the search bar the Display Name of the User.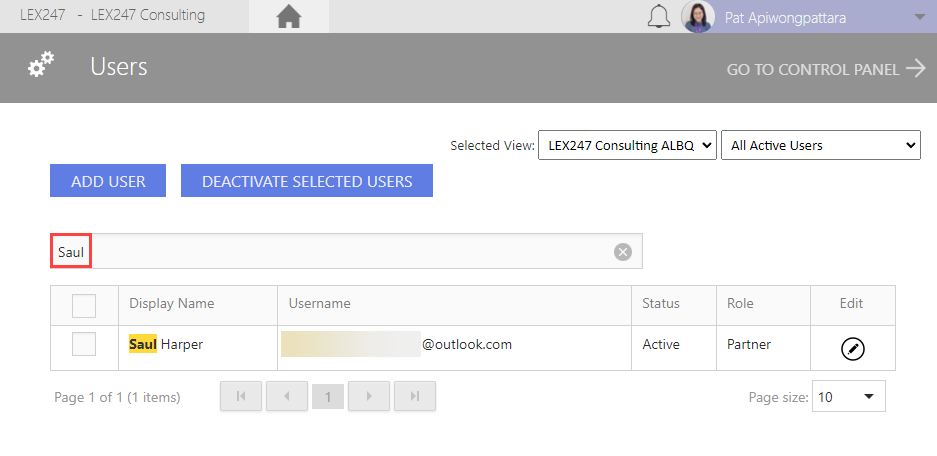 Then click on the 'Pencil'-icon on the right side of the User you wish to edit.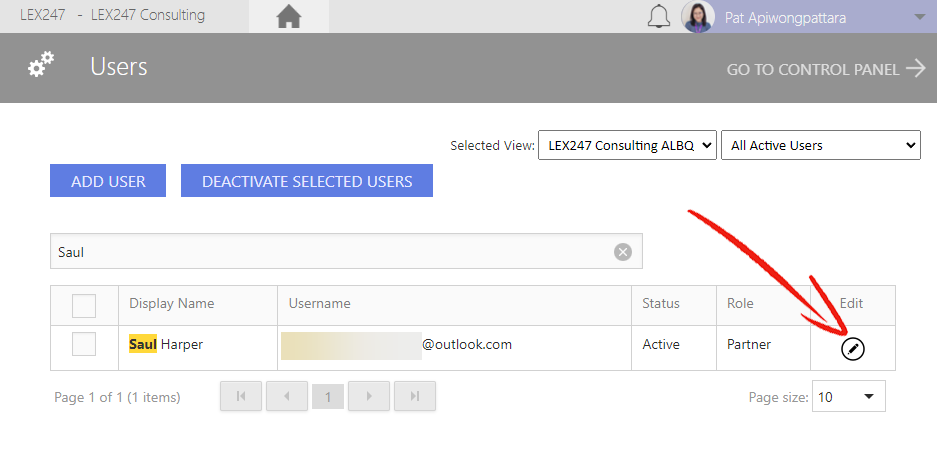 The following dialogue will appear, click on the Billing Unit drop-down dialogue.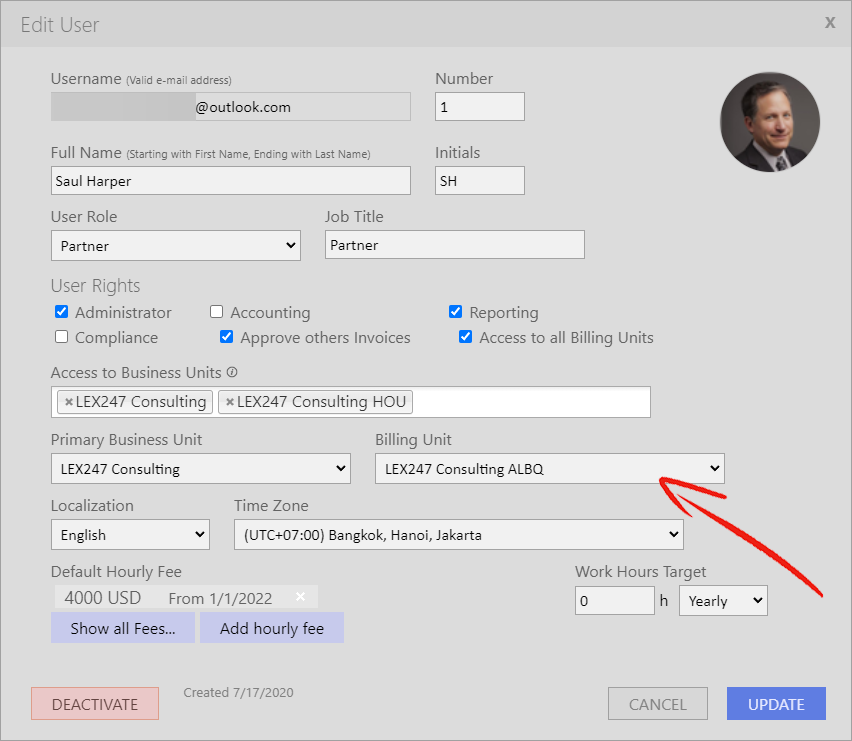 Then all Billing Units within the firm will be appeared in the list.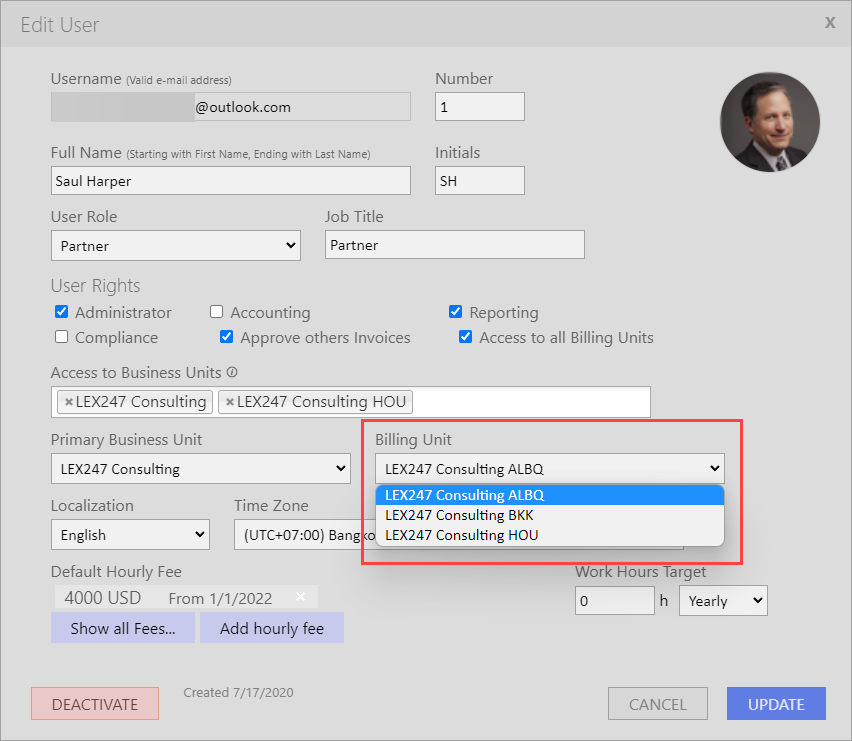 After selecting the new Billing Unit, click on the Update button and you are done.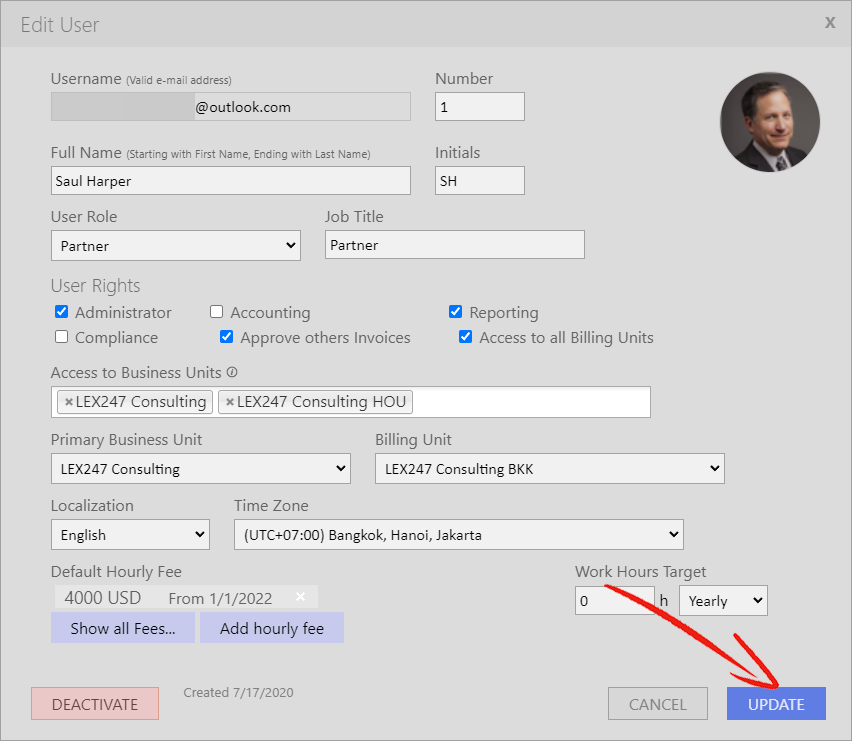 Note:
1. Ensure that you are a User with 'Administrator'-rights to be able to gain access to the Control Panel.