To add a Participant to a Case, head over to the Case Card, Participants-view, under the Participants section.
Click on Add Participant... button.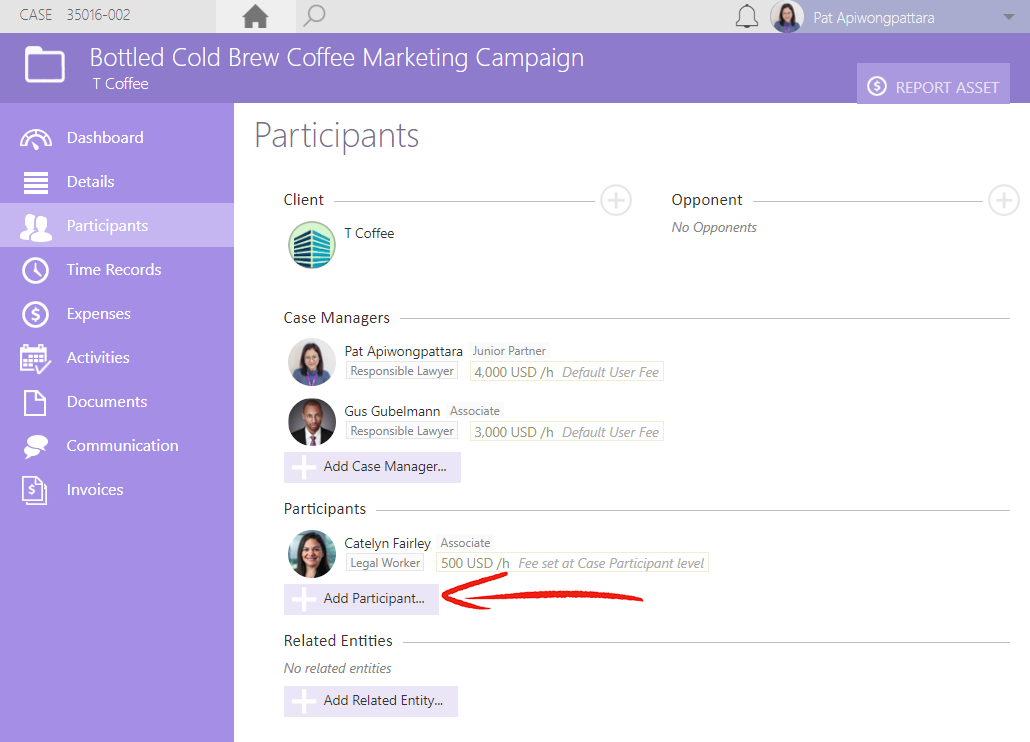 The following dialogue will appear.

From here you can either search for an existing User or Person Entity already registered in LEX.

If you added a User as a Participant, you can then add a User Role to them which can be used for Reporting purposes.

Users can have multiple User Roles if required.

You can also create custom User Roles here by writing the role title and then clicking on it from the drop-down.

You can also change the Hourly Fee if necessary.

If you added a Person Entity into the field, you will not be able to set an Hourly Fee, it will be greyed out and unselectable.

Notes:
1. Ensure that you are either a Client Manager, Case Manager or a User with 'Administrator'-right or 'Partner'-role or 'Assistant'-role.
2. If the case is a Case Request, then anyone with access to that case can add a Participant.
3. If the case is already accepted, then the Users mentioned in (1) are able to add Participants.