A Sub Case is a subdivision of a case, typically used to break down separate issues of a larger Case.
To create a Sub Case, head over to the Case Card, Details-view, under the Related Cases section.

Click on the Add Relation... button.

The following Add Link to Case dialogue will appear as below, click on the Create new Sub Case... button to continue.

After clicking on the button, fill in the desired Case Name in the text box.

You do not have to select the relation since it will be greyed out and pre-selected for you as Sub-case.
Continue by clicking on the Create button, wait for a few seconds and you are done.

Then the new Sub Case will appear under the Related Cases section as below.

Once the new Sub Case has been created, it will be counted as the first or number 01, making the Sub Case Number 35012-006-01 as the sample Cases below.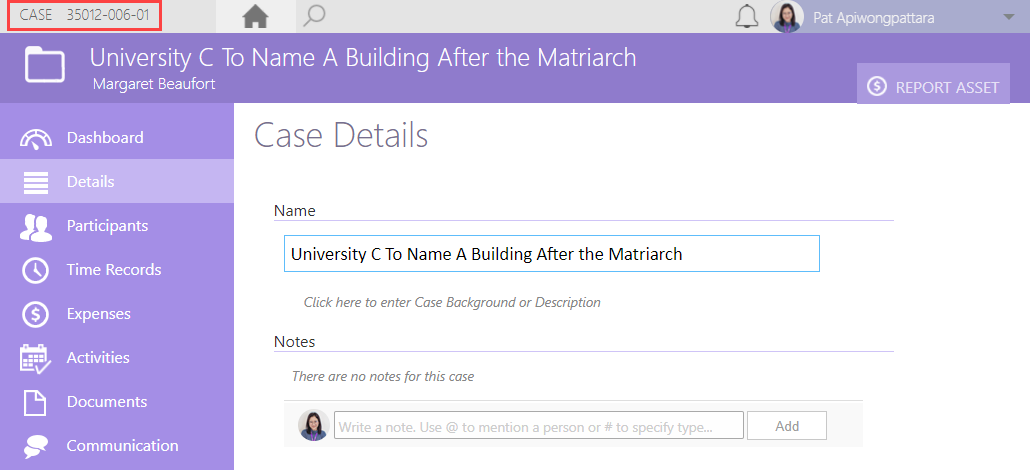 In the Case Card, Details-view of the newly created Sub Case, the Parent Case will also appear under the Related Cases section automatically.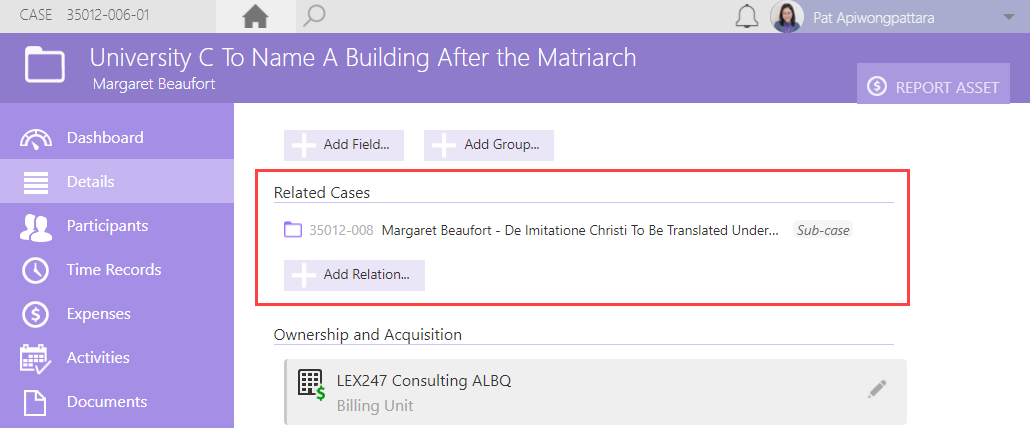 When creating a sub-case, the following information is copied over upon creation:
Case Managers
Case Participants
Billing Information
Payers
Notes:
1. You only have access to this if you are either a Client Manager, Case Manager or a
User with 'Partner'-role, 'Assistant'-role or 'Administrator'-rights.
2. If you attempt to create a Sub Case within the Sub Case, the Case being created will no longer be considered a Sub Case but a new and independent Case of its own.
The Case Number will also be the next number series available. For example, if the Sub Case Number is 35012-006-01 and you are trying to create a Sub Case within it, the newly created Case will then be numbered as 35012-007 instead of 35012-006-01-01.
For more information about Removing a Related Case, click here.