To add an invoice reference on the Client Card, head over to the Client Card, Details-view, under the Payer section.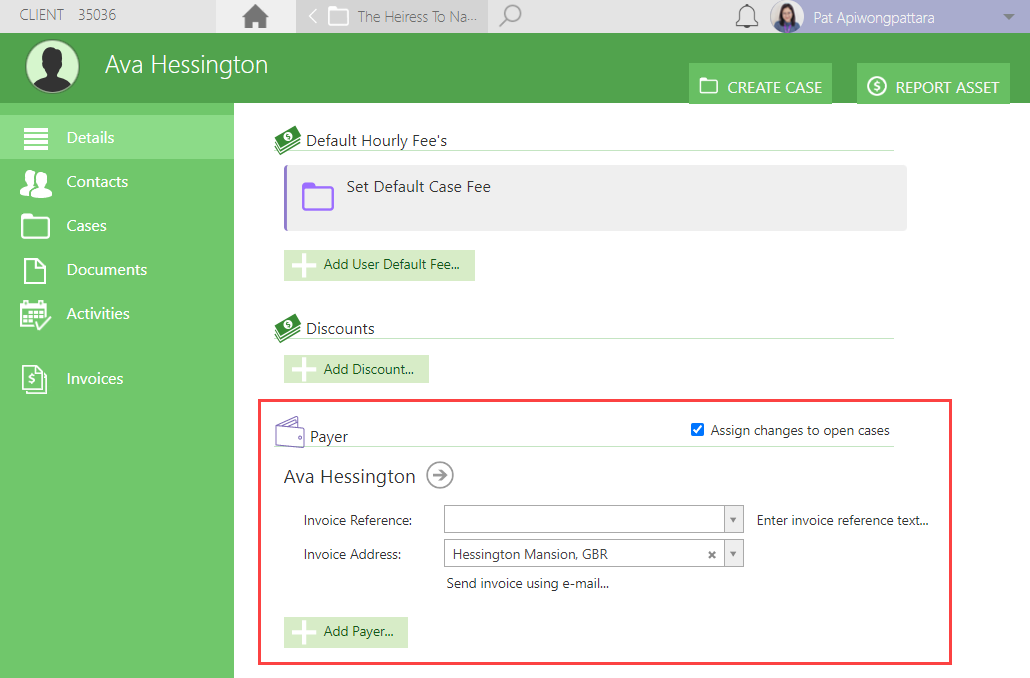 To add an invoice reference, click on the field below.

When you click on the field, a drop-down dialogue will appear. This will display a list of client contacts. You can select any client contacts you wish to add as an invoice reference by clicking on the name.

Once you have selected an invoice reference, it will appear as below.

Note:
1. Ensure that you are either a Client Manager, a user with 'Assistant'-role, or 'Administrator'-rights to be able to add an Invoice Reference.