To remove an invoice reference on the Case Card, head over to the Case Card, Details-view, under the Payer section.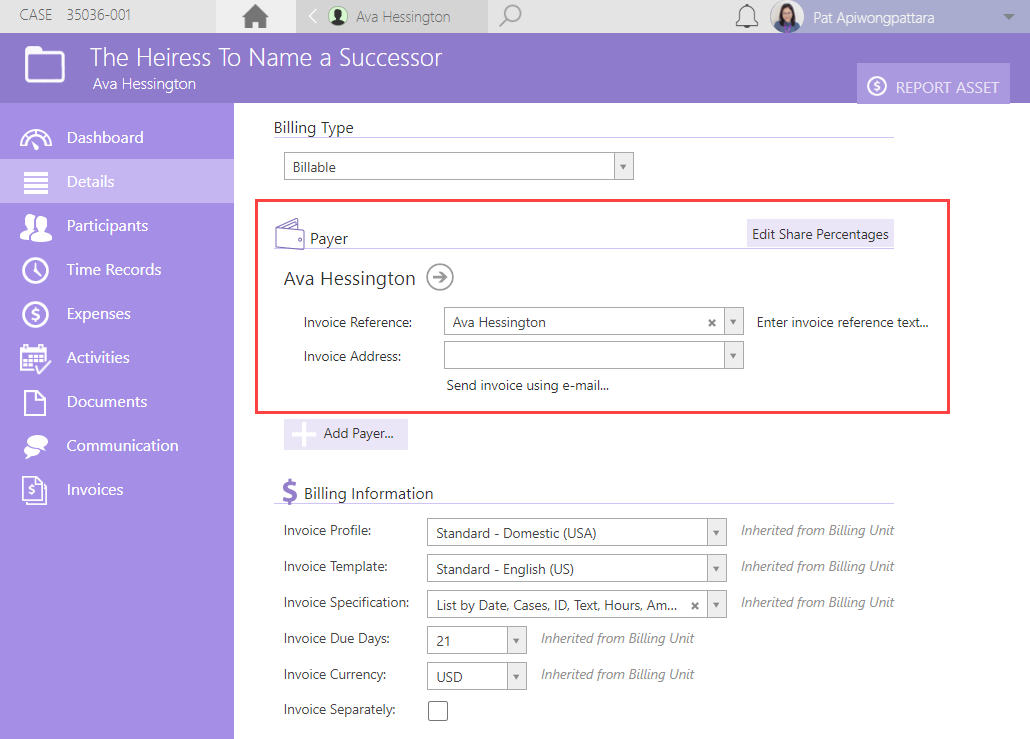 Click on the 'X'-icon (

) next to the name to remove an invoice reference.

Once you have removed an invoice reference, it will appear as below.

Note:
1. Ensure that you are either a Client Manager, a user with 'Assistant'-role, or 'Administrator'-right to be able to remove an Invoice Reference.