To add an Invoice Reference Text on the Client Card, head over to the Client Card, Details-view, under the Payer section.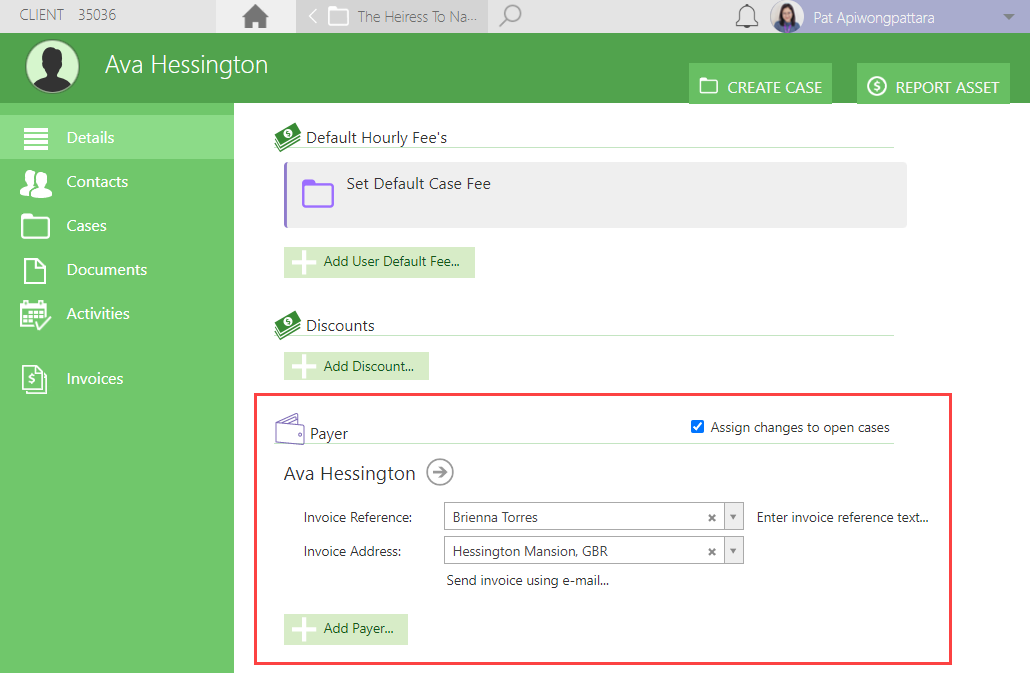 Click on the Enter invoice reference text... button.

Then the following text box will then appear. Click anywhere in the box to type the Invoice Reference Text.

Once you are done typing in the box, click anywhere outside the box and the Invoice Reference Text will be saved automatically.

Note:
1. Ensure that you are either a Client Manager, a user with 'Assistant'-role, or 'Administrator'-rights to be able to add an Invoice Reference Text.