For more information about recording a time record, click here.
To record a time record on behalf of other Users, head over to the Main Card, and click the Report Asset button.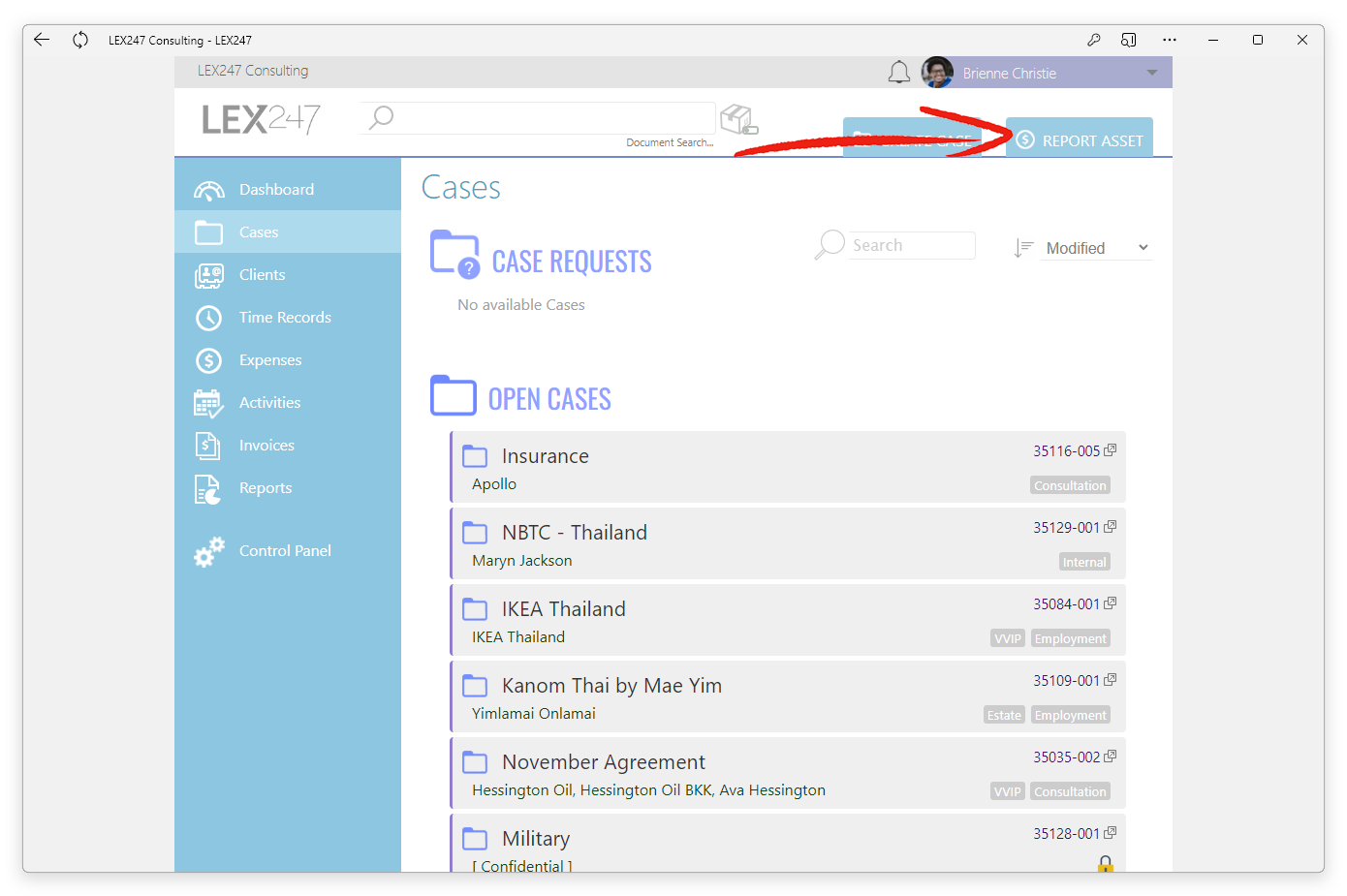 The following dialog will appear; fill in the required information, then click the User drop-down dialog.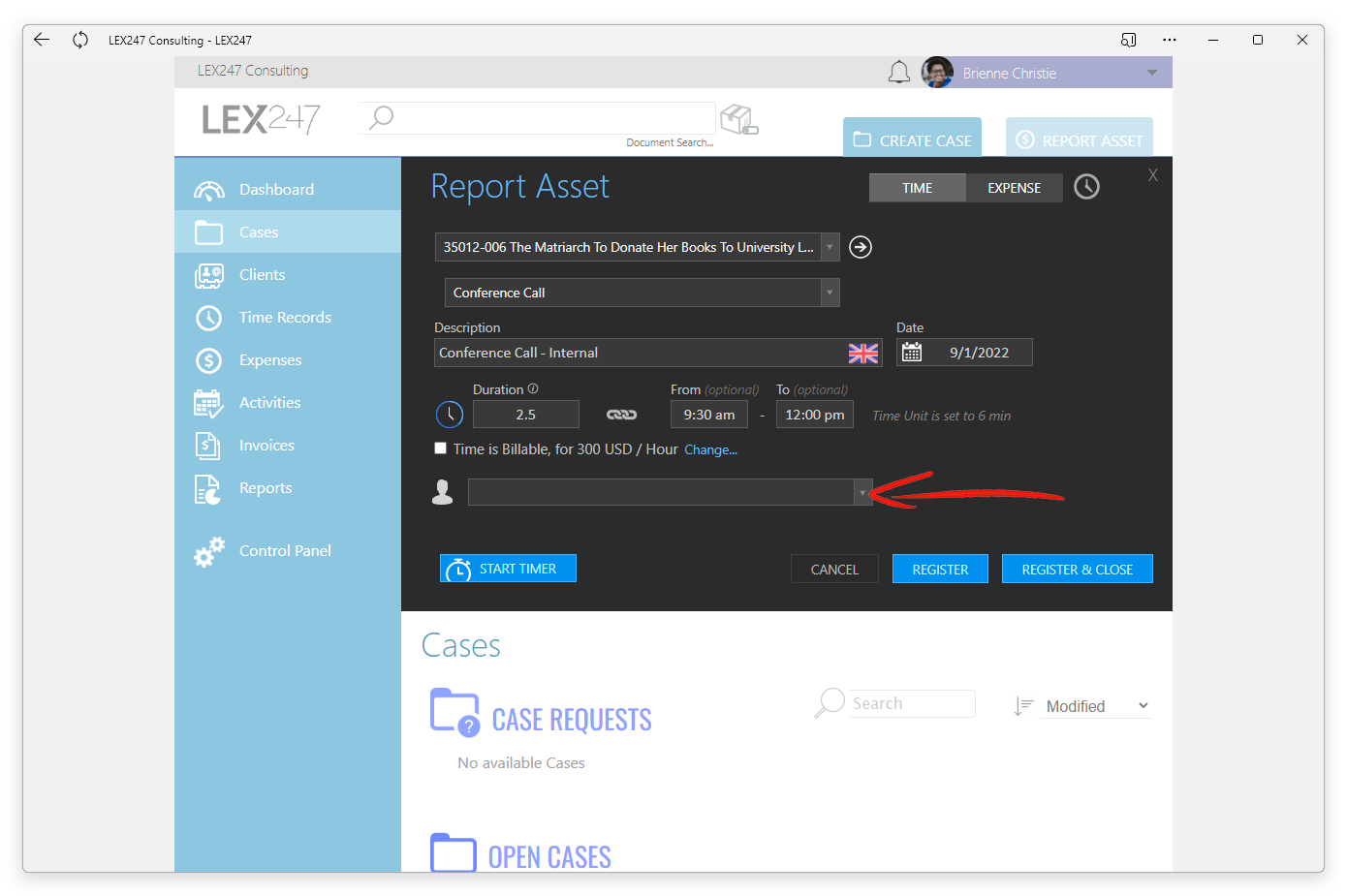 Select the User you want once it appears on the list.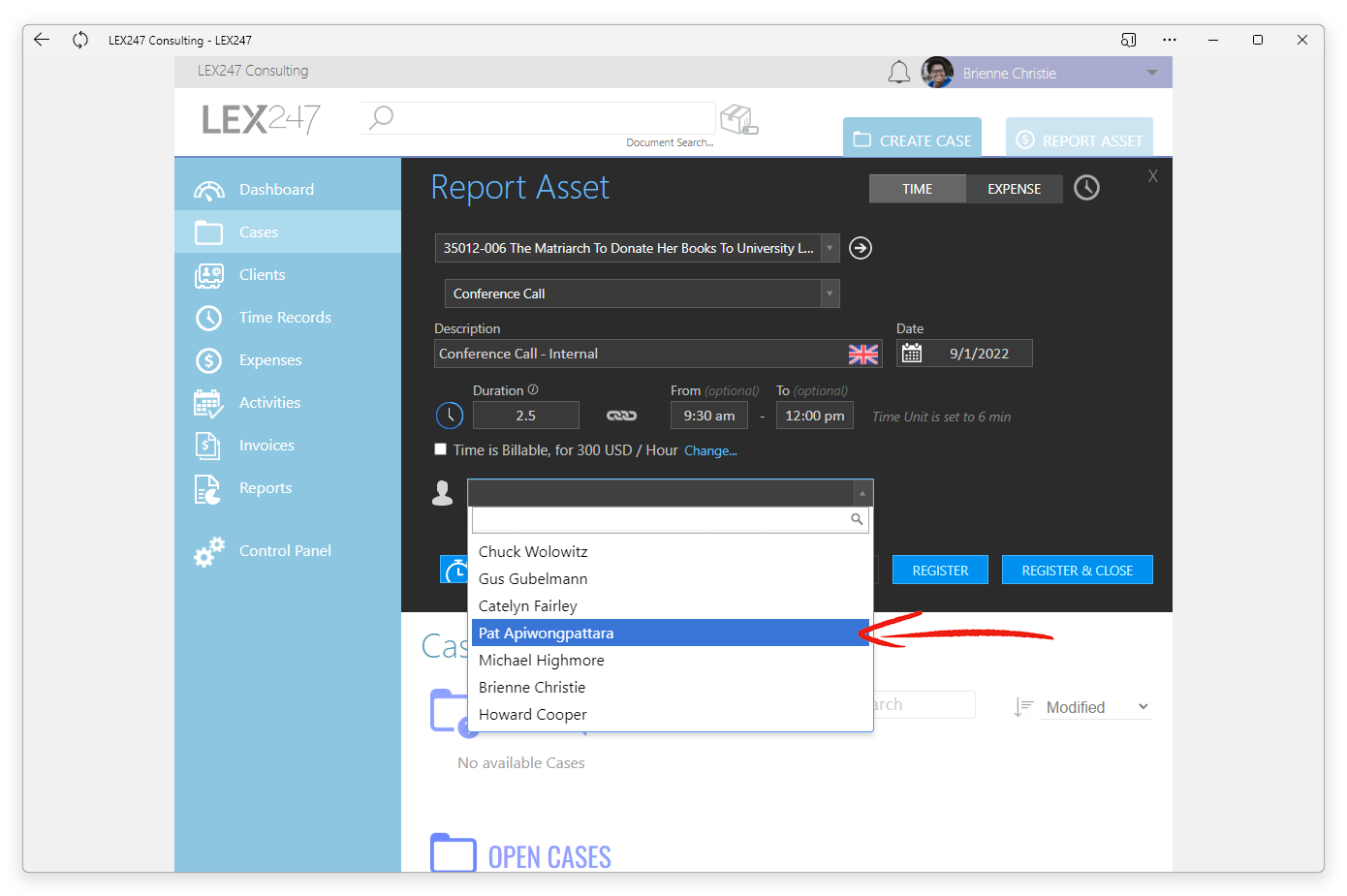 Click the Register button if you want to continue recording more time records.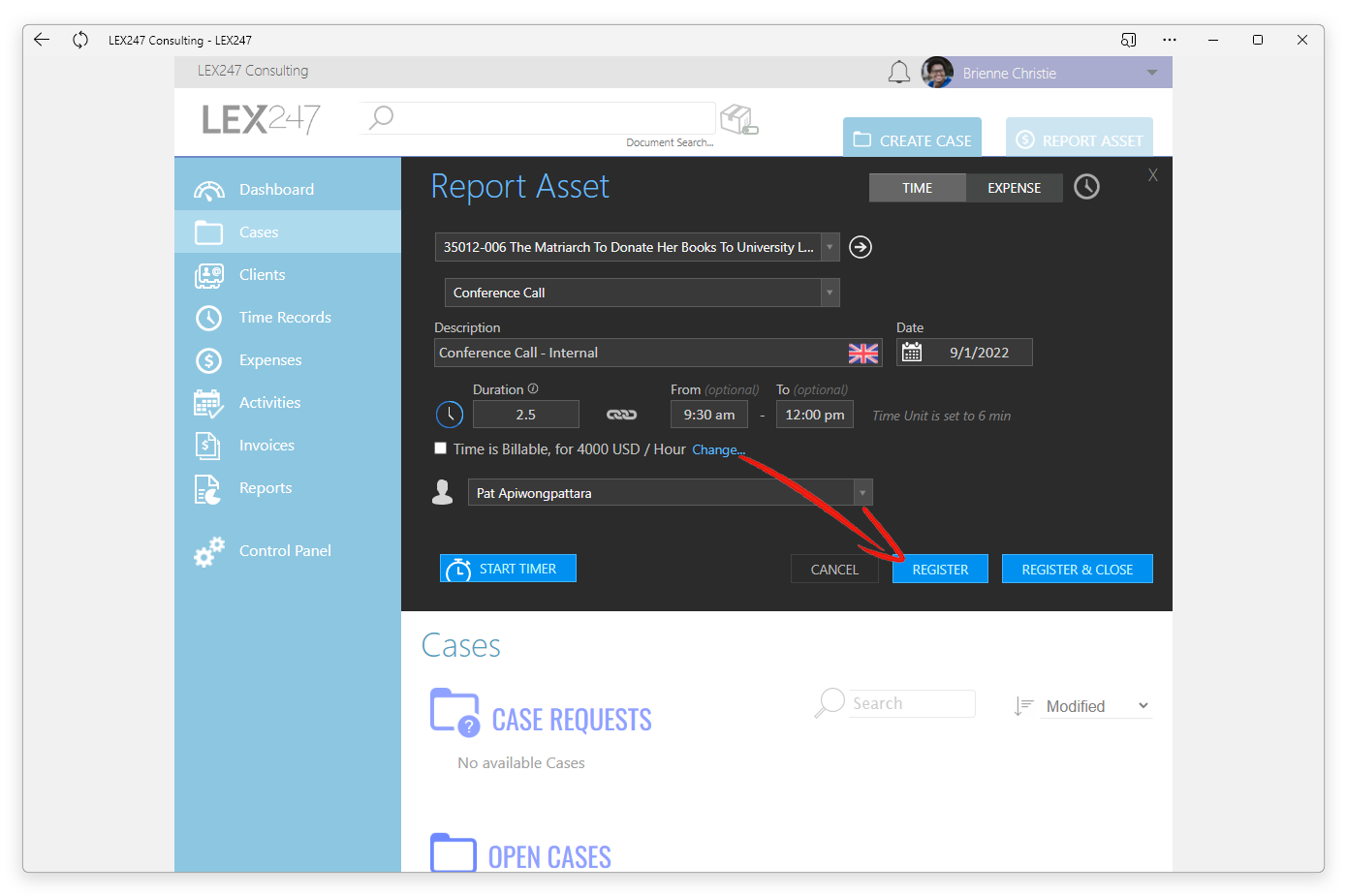 Or click on the Register & Close button and you are done.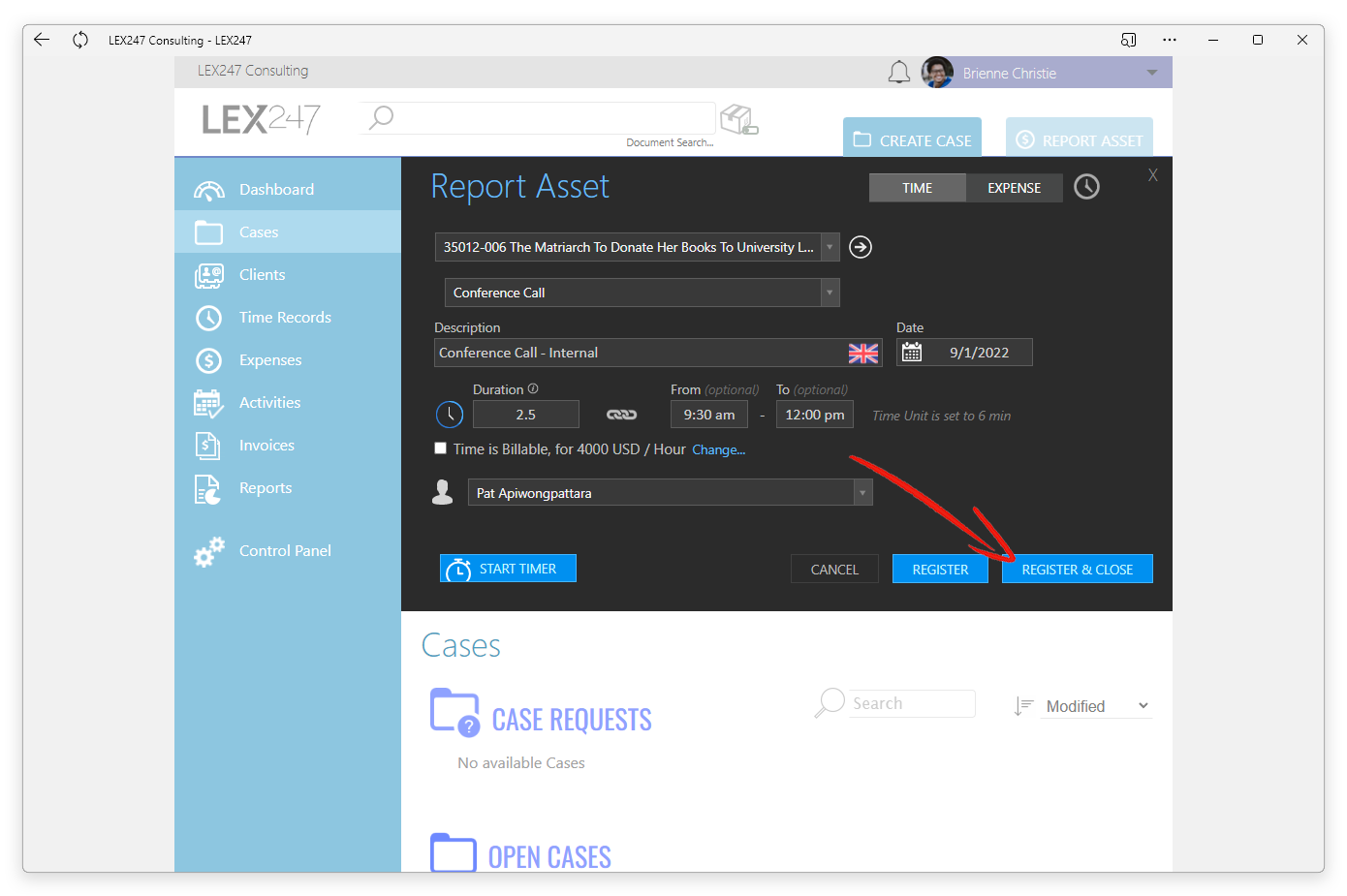 Note:
1. Ensure that you are either a User with 'Assistant'-role set up to be able to record time on behalf of other Users.