To view old dates of an existing price list, head over to the Control Panel, under the Billing section, and click on Manage Price Lists.
The list of existing price lists will appear, click the 'Pencil'-icon.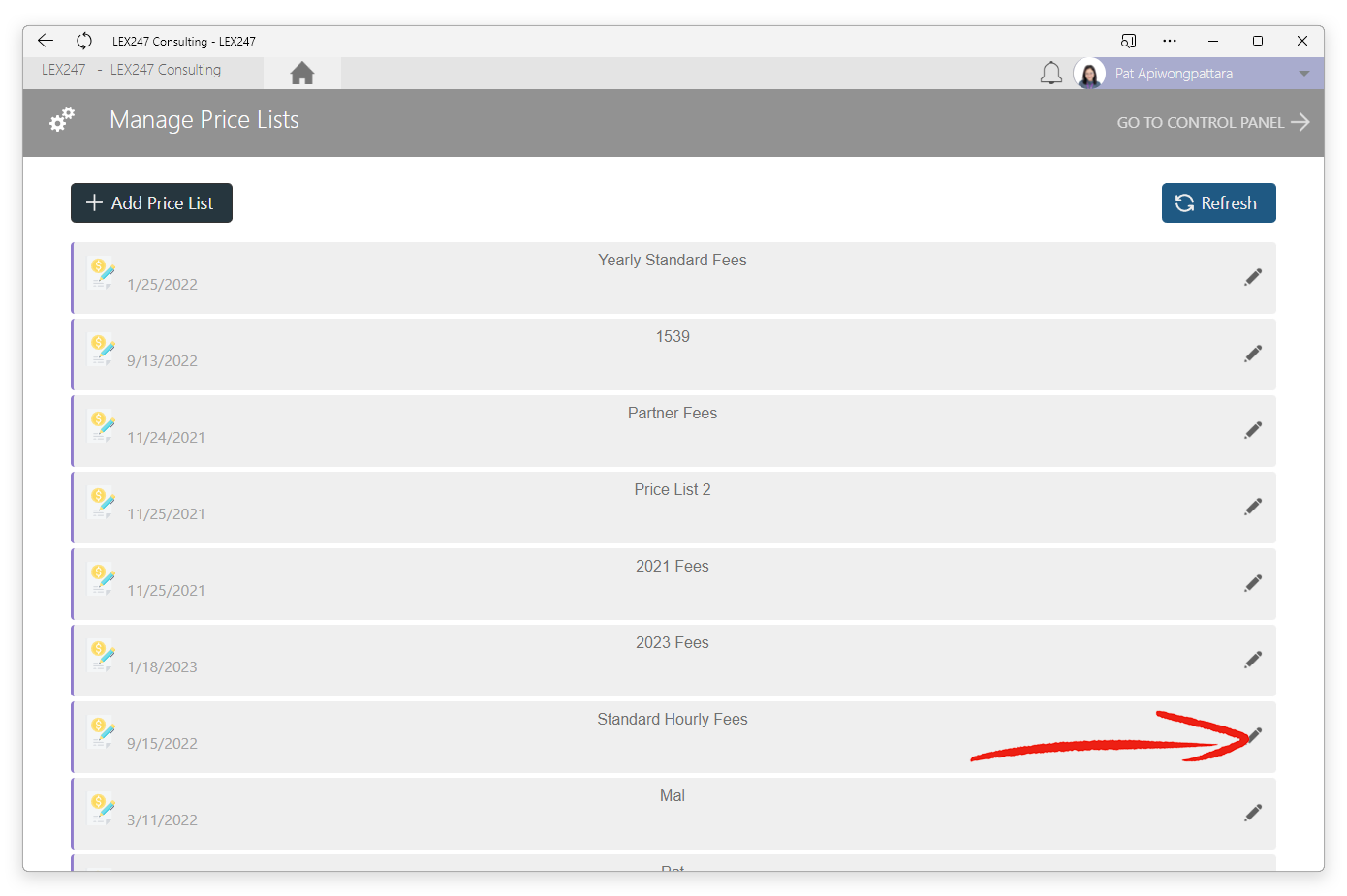 The following dialog will appear, click the Start Date field.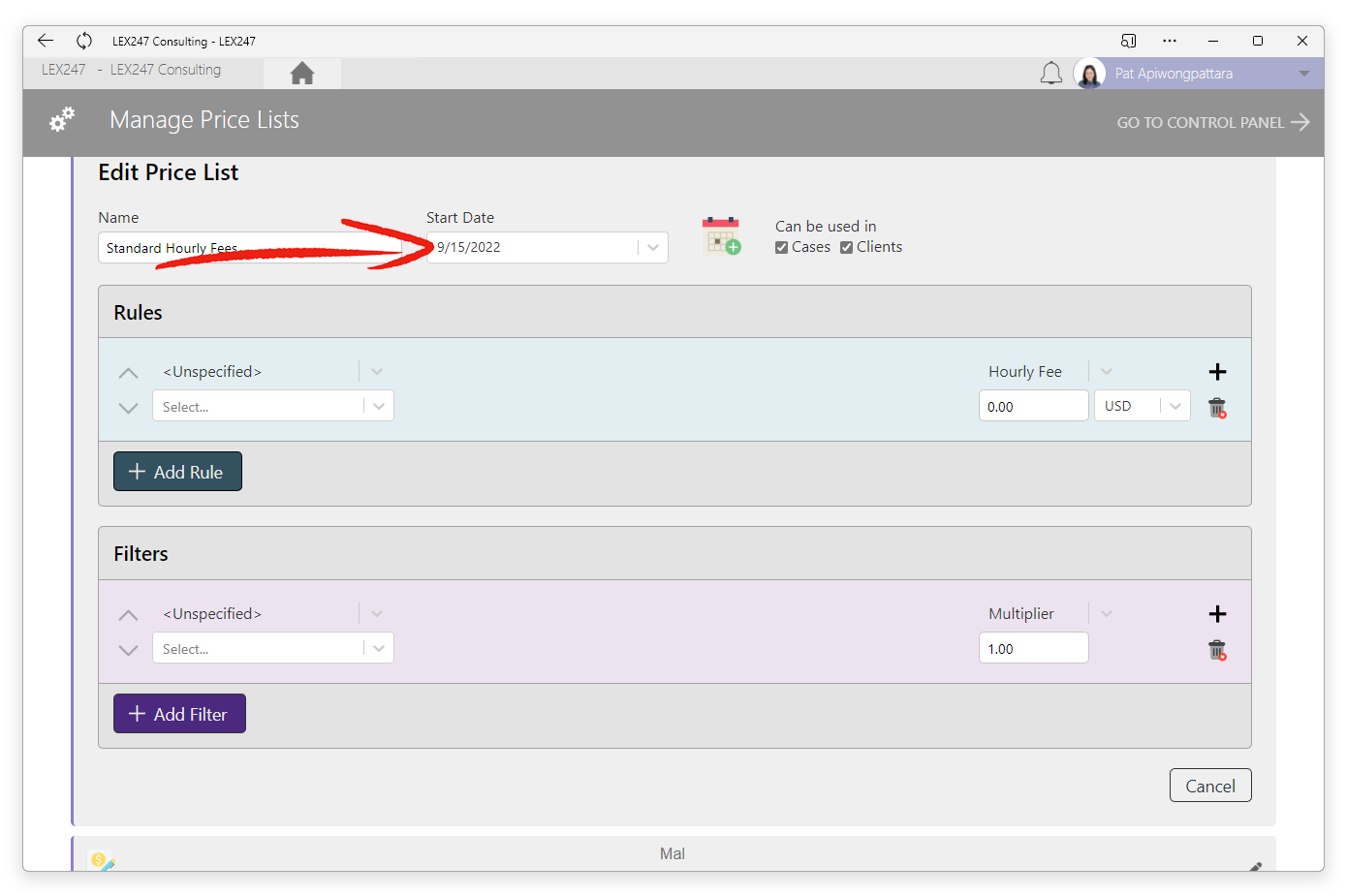 The old start dates will appear as below, you can click on any date you want to view the rules and conditions that were in effect at the time.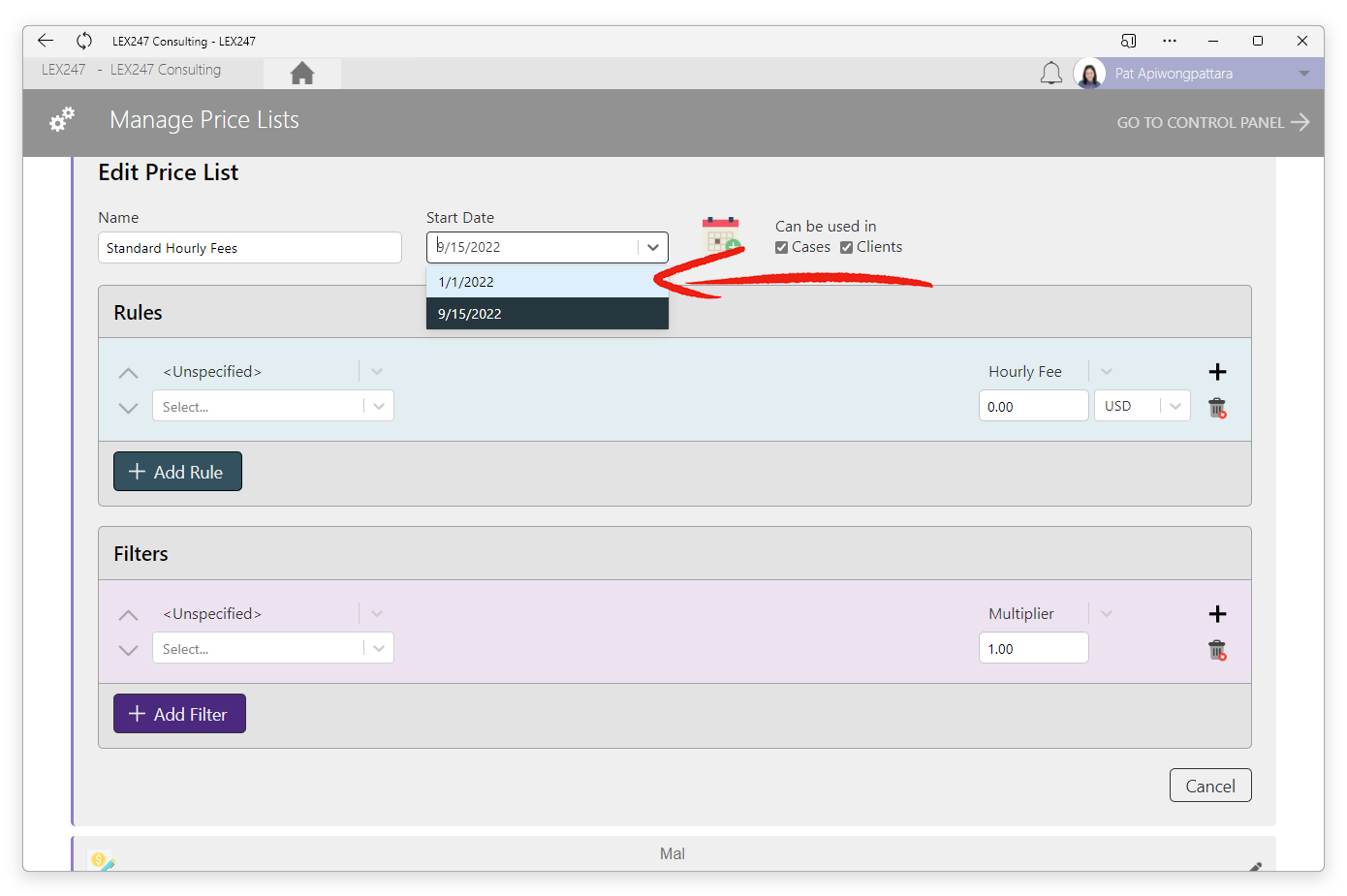 Once selected, the rules, filters, and conditions will then appear. Please note that if changes are made to old dates, the changes will affect the assets registered within the effective period.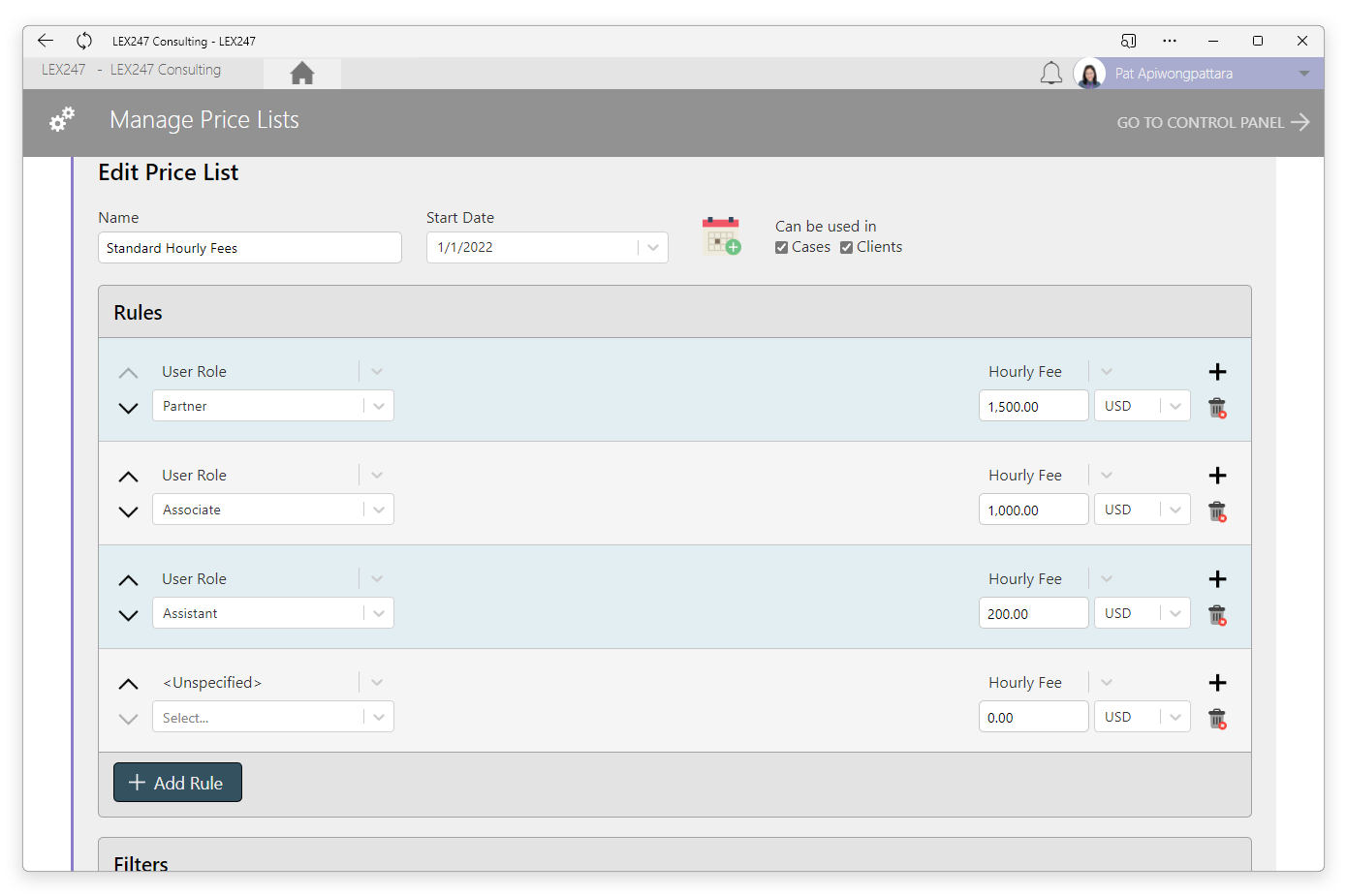 Note:
1. Ensure that you are a User with 'Administrator'-rights set up to be able to access Control Panel.