You can view the details of an expense in the following views, where the functionality is identical:
Expenses-view
Invoices-view
Head over to the Expenses-view, My Expenses section, if you want to view the details of your expense.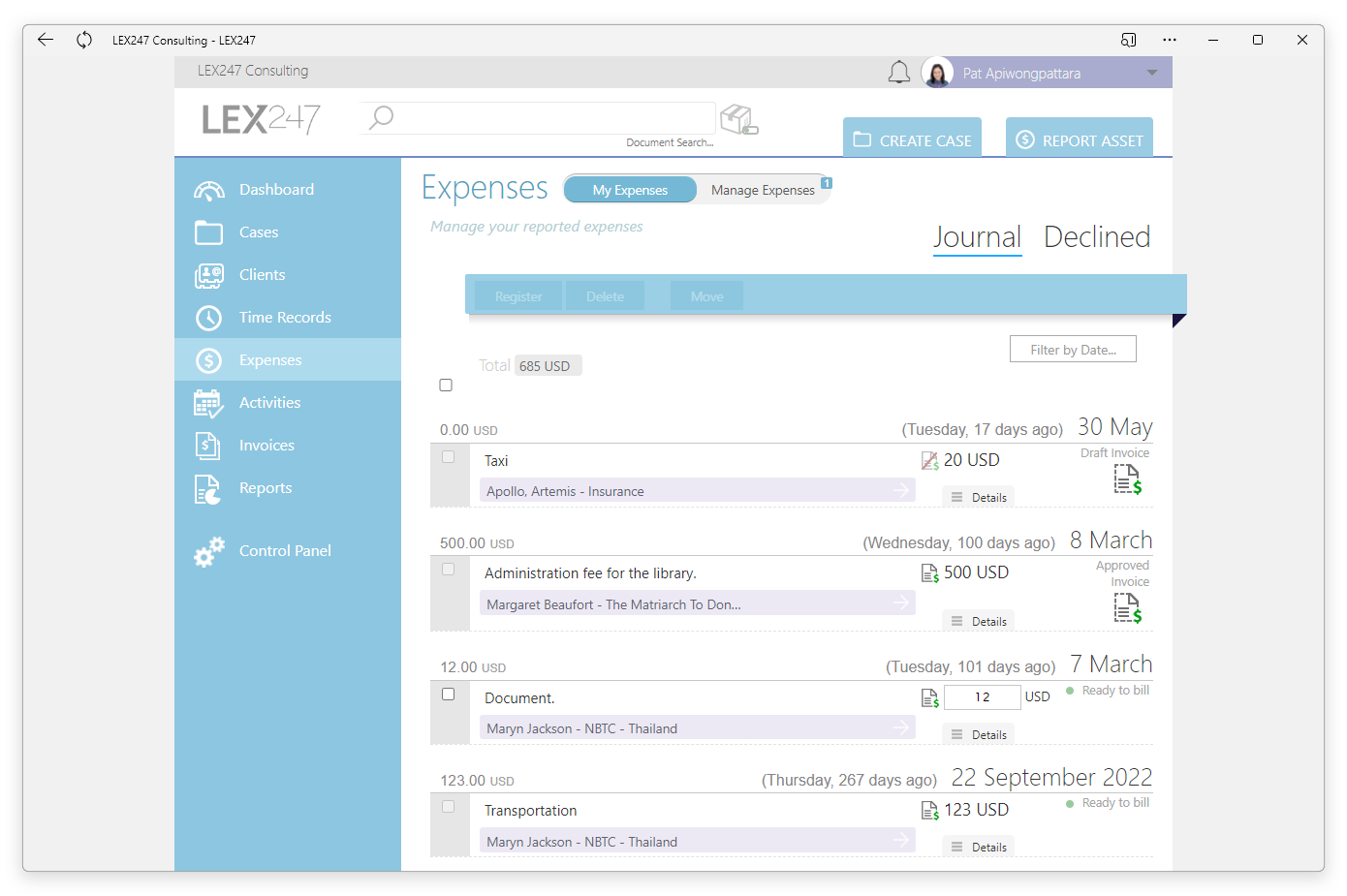 Click the Details button.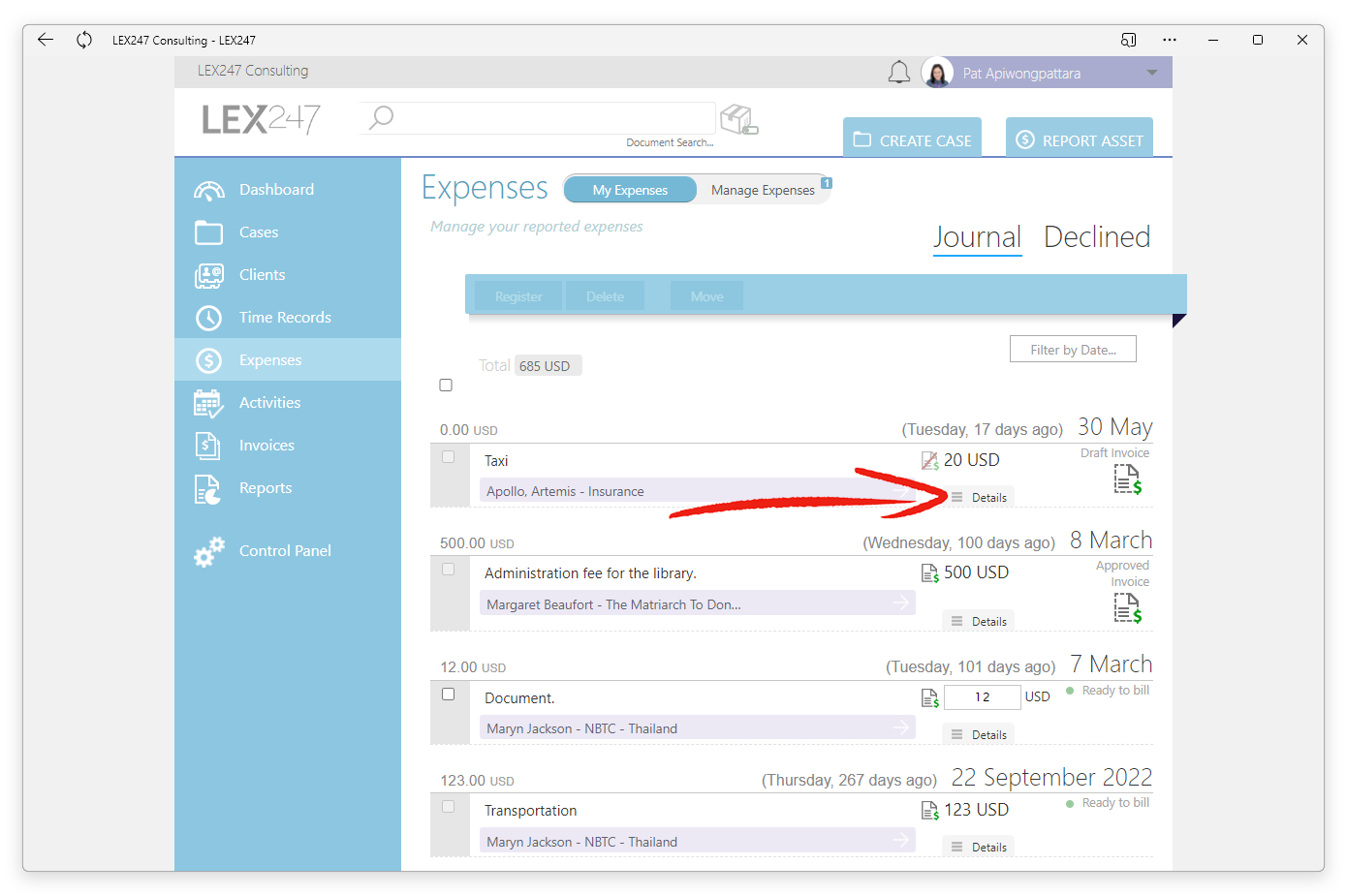 The expense details will appear as below. If the expense is already included in an approved state, a 'Read-only' label will be shown as below.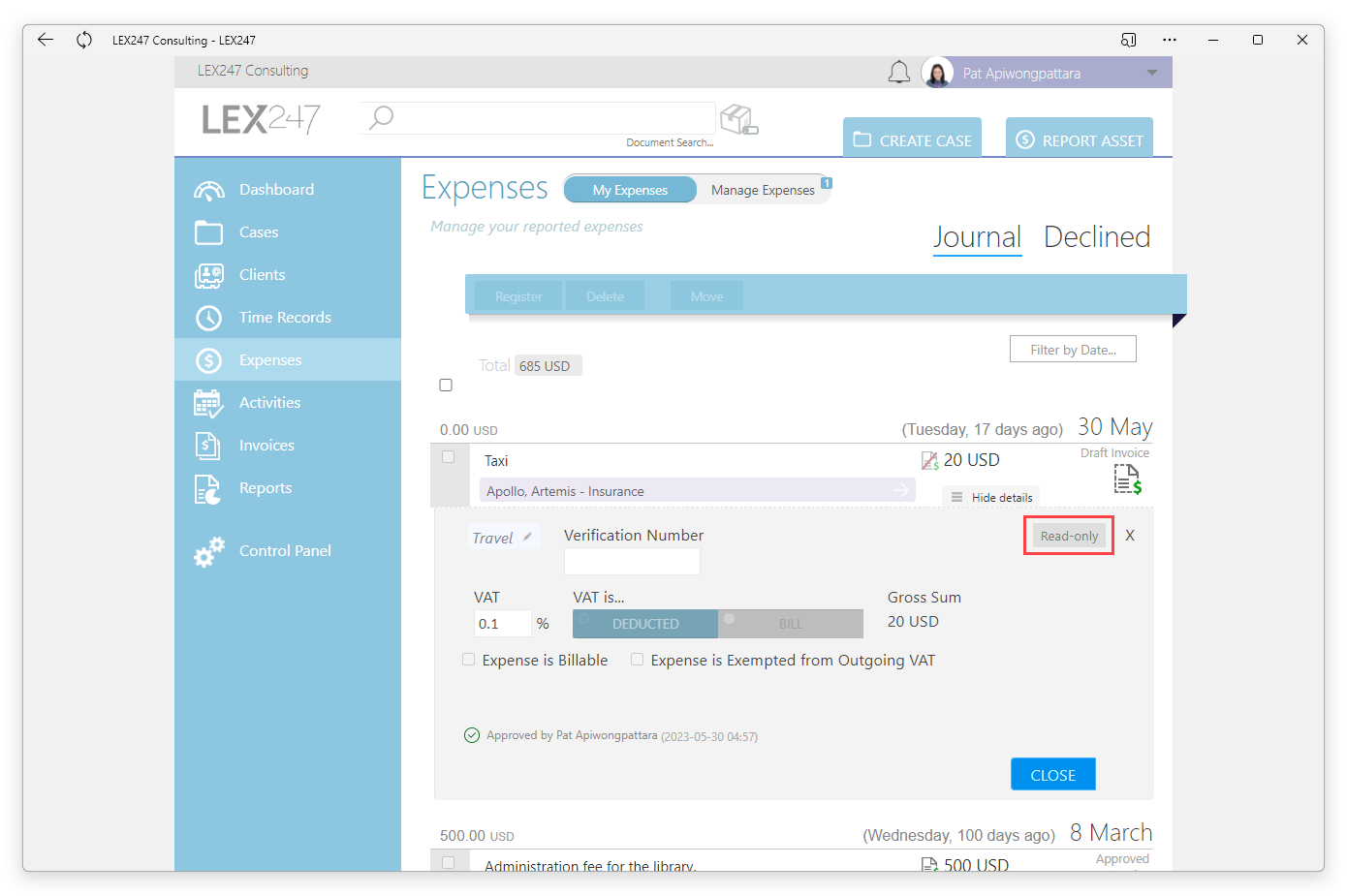 Note:
1. Ensure that you are a Client Manager, a Case Manager, or a User with 'Accounting'-rights set up to be able to access the Invoices-view.