The Invoices-view can be found on the following cards:
Main Card
Case Card
Client Card
Payer Card
To delete an expense of other Users from a draft invoice, head over to the Main Card, Invoices-view, under the Drafts section, and click on the invoice to open it.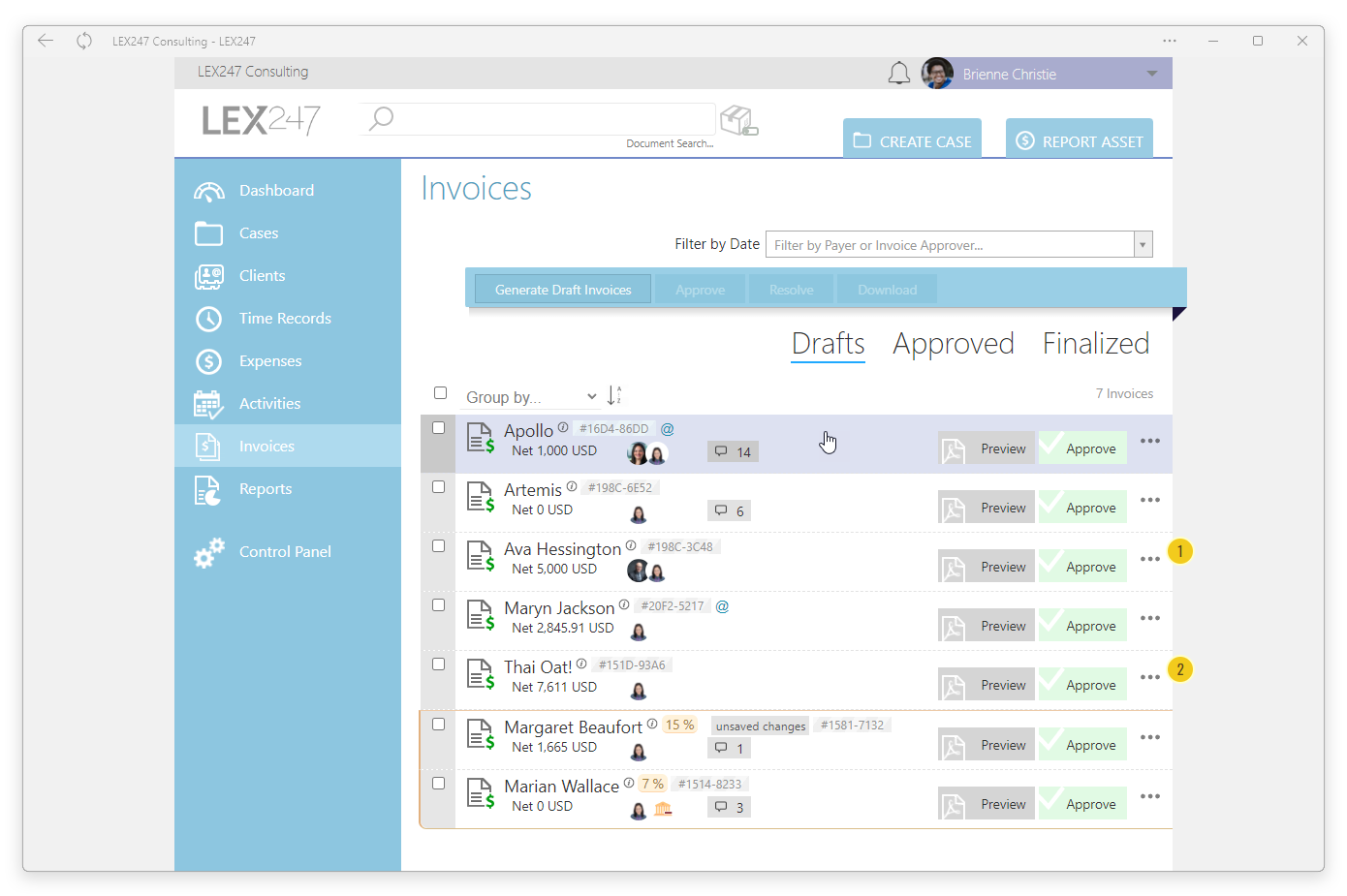 Click the Expenses section.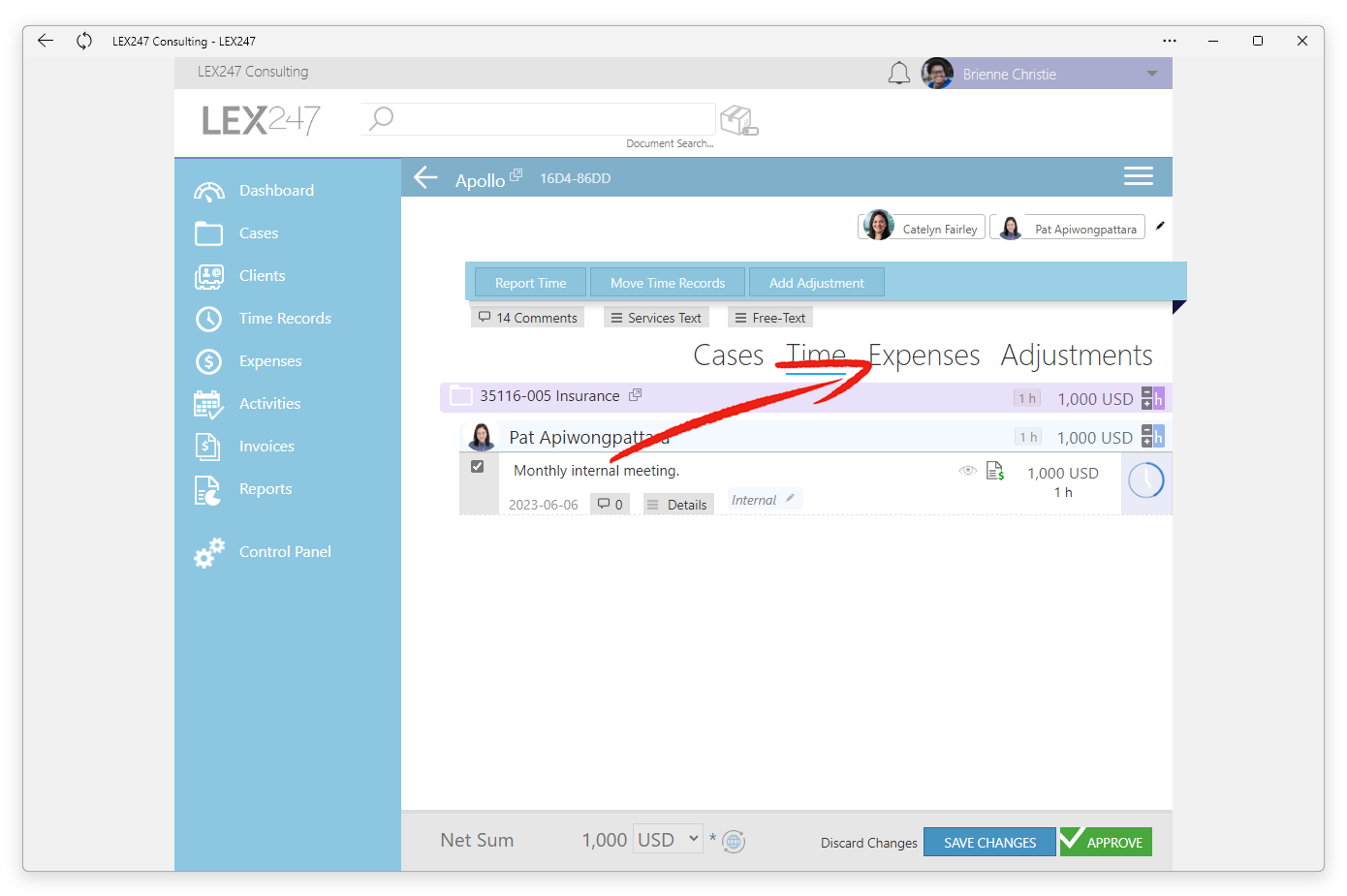 Hover your mouse cursor over the expense you want, once the Delete button appears, click on it.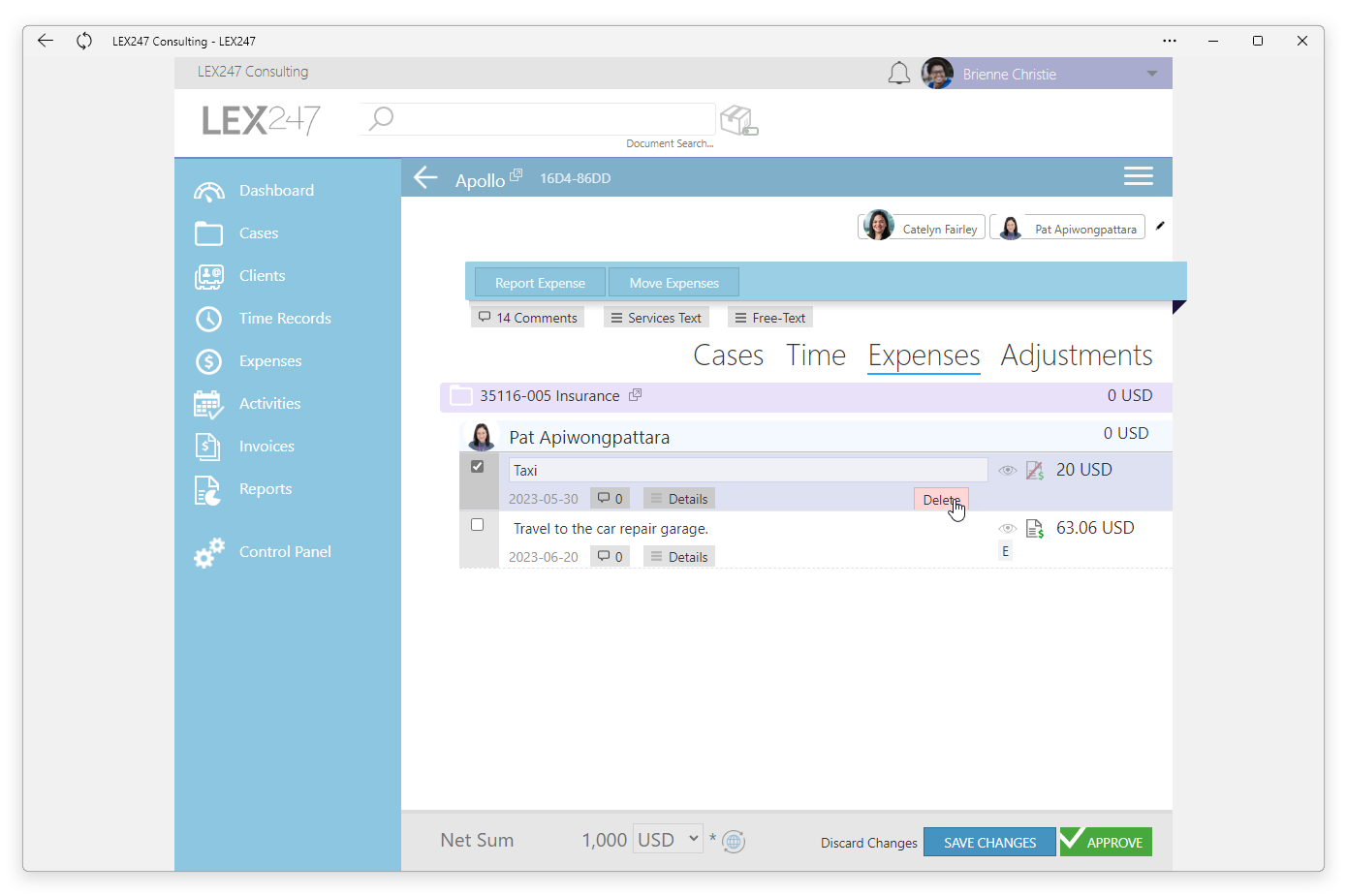 Click the OK button.

Click the Save Changes button, and you are done.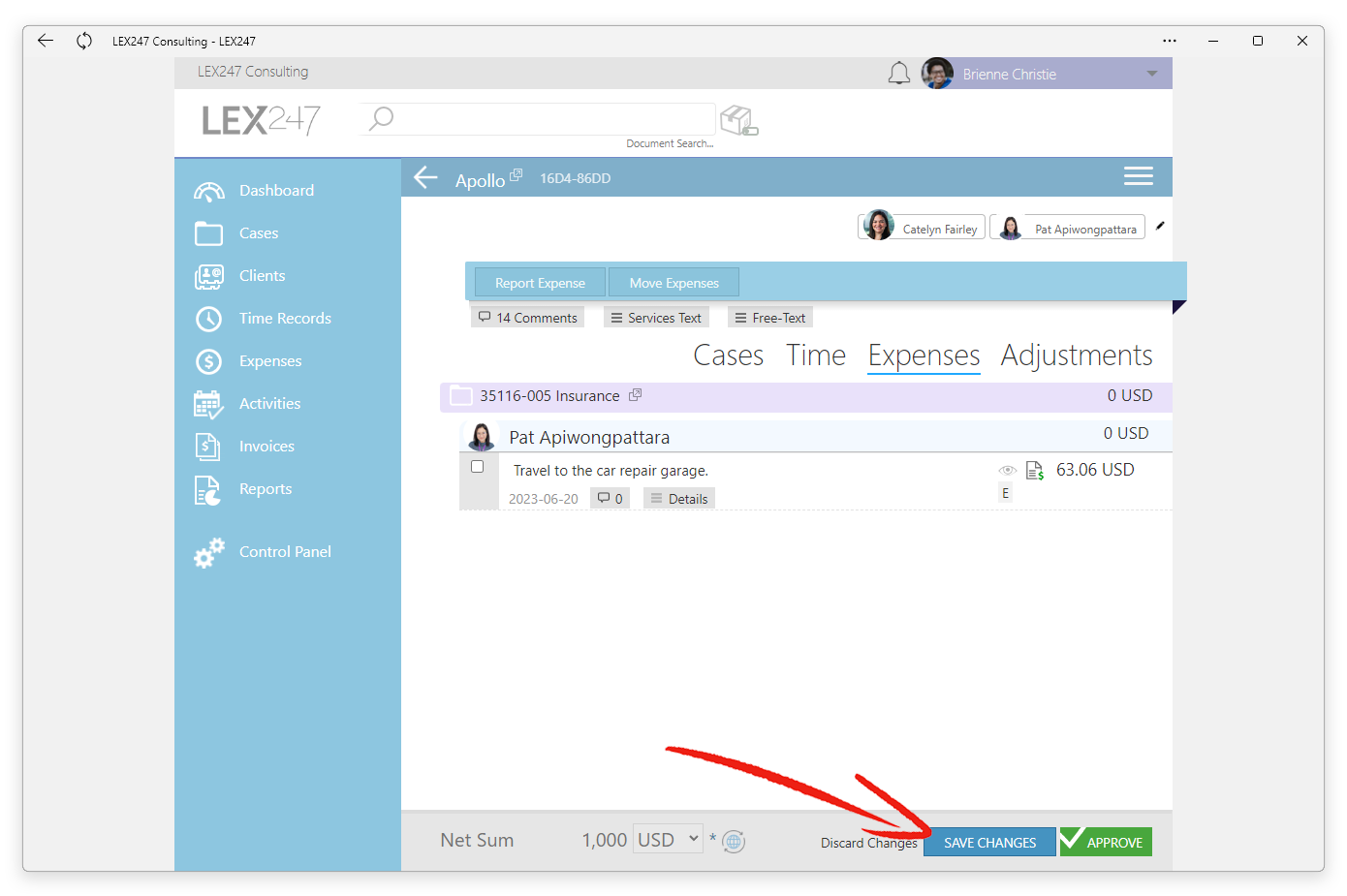 Note:
1. Ensure that you are either a Case Manager, a Client Manager, a User with 'Assistant'-role, or a User with 'Accounting'-rights set up to be able to make changes to registered assets on a draft invoice for other Users.