To change a Billing Unit on the Case Card, head over to the Details-view, under the Ownership and Acquisition section.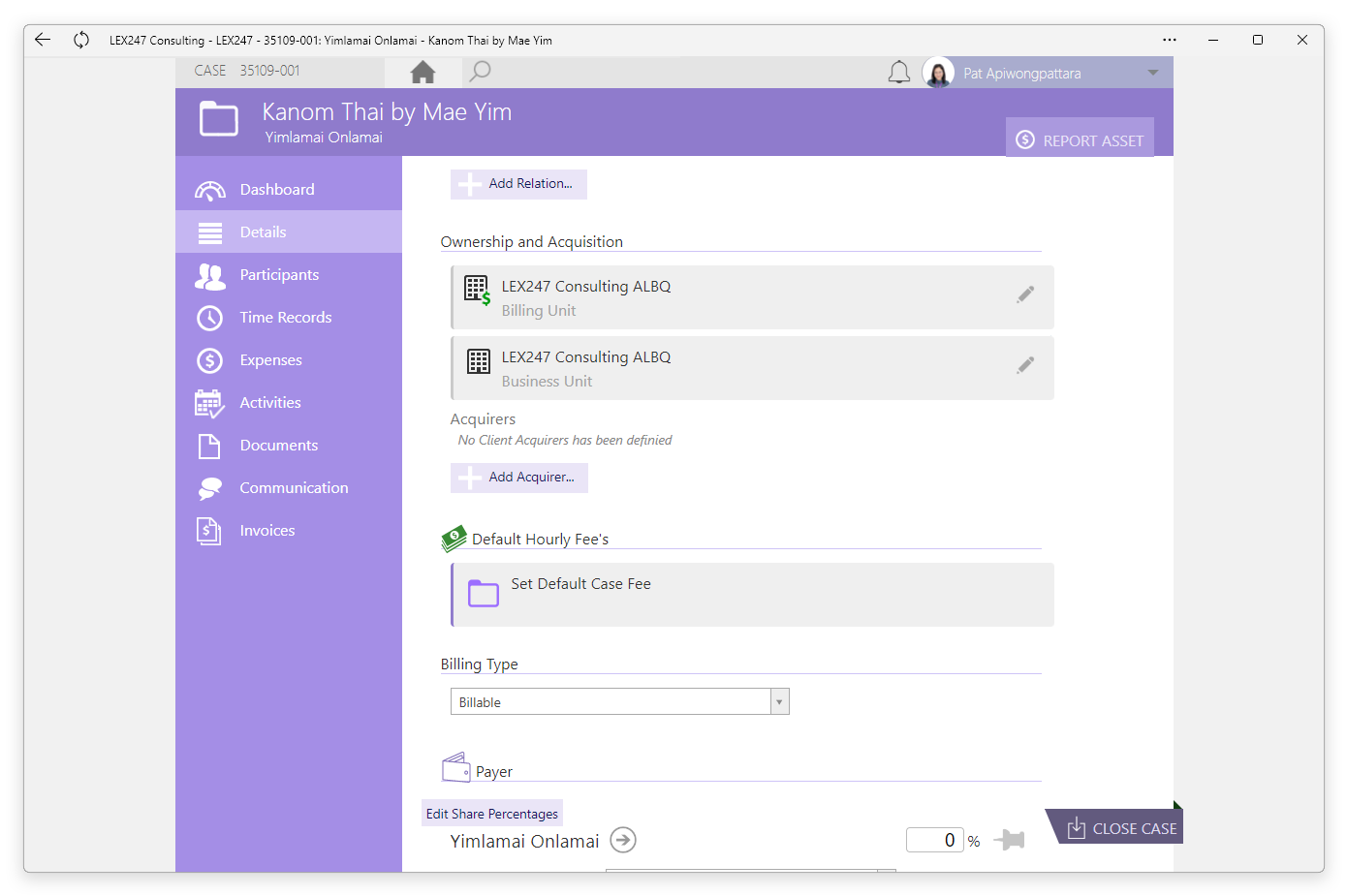 Click the 'Pencil'-icon to edit the Billing Unit.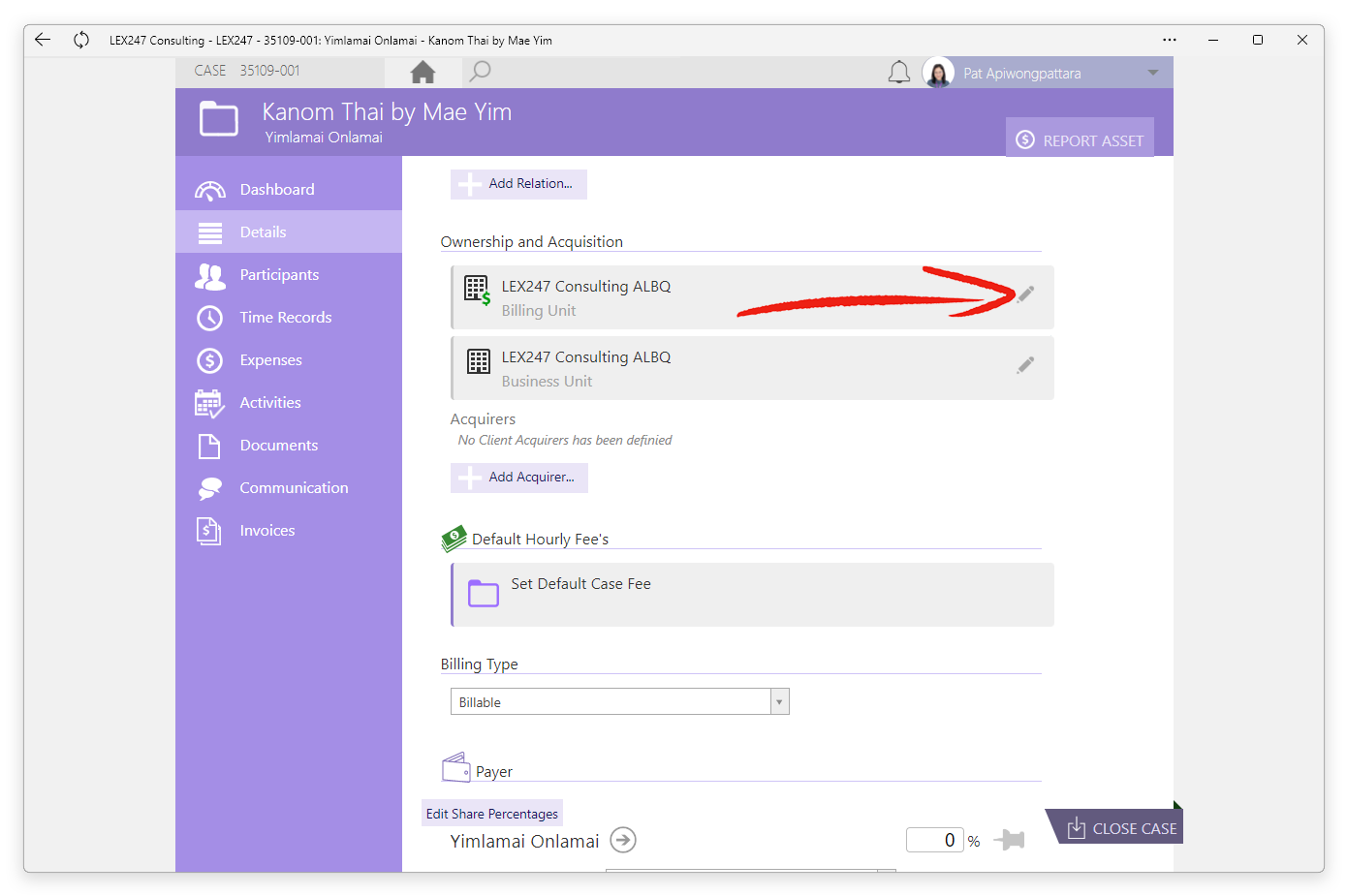 The following dialog will appear, enter the name of the Billing Unit you want.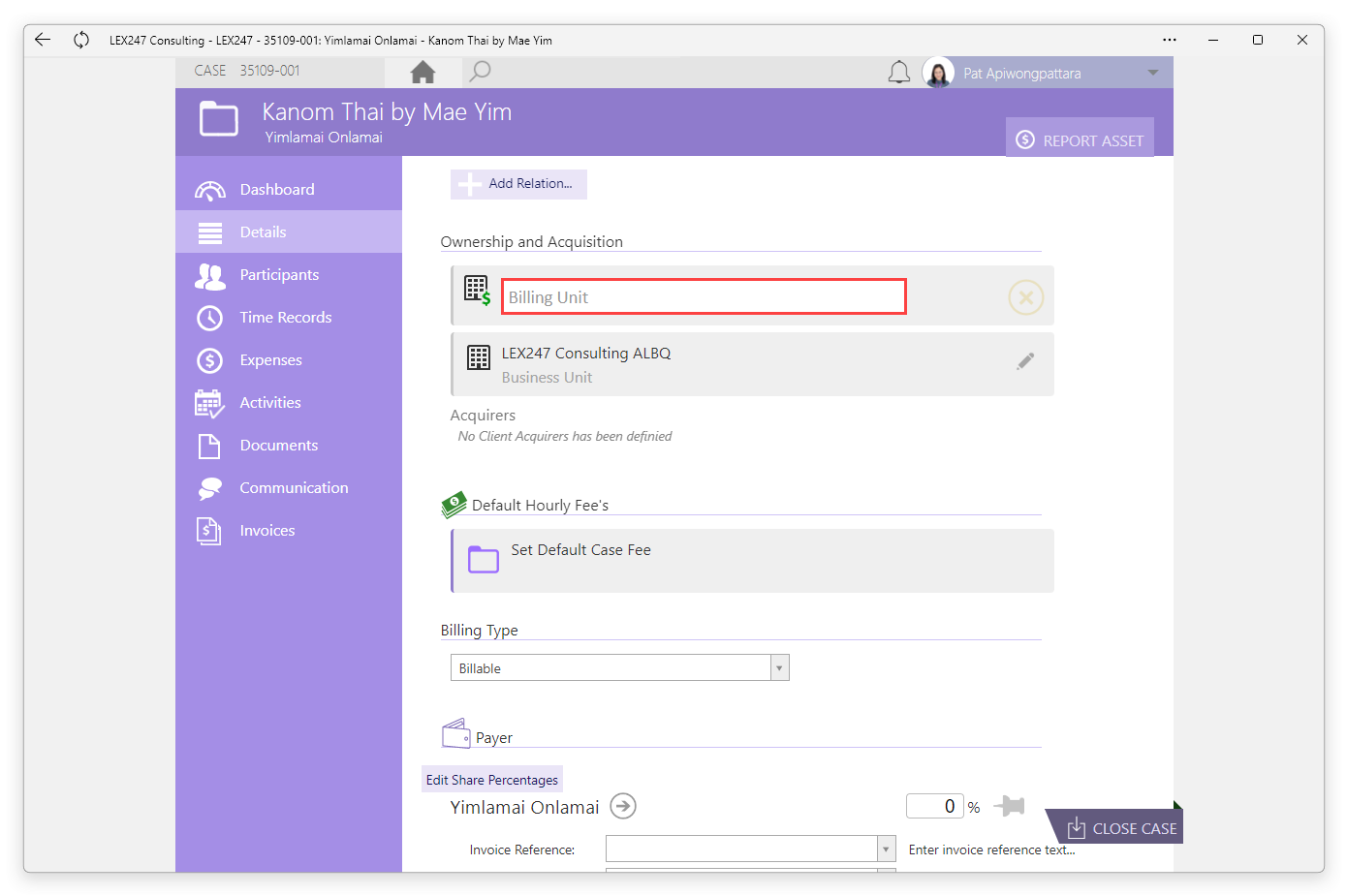 Select the Billing Unit you want from the drop-down dialog, and you are done.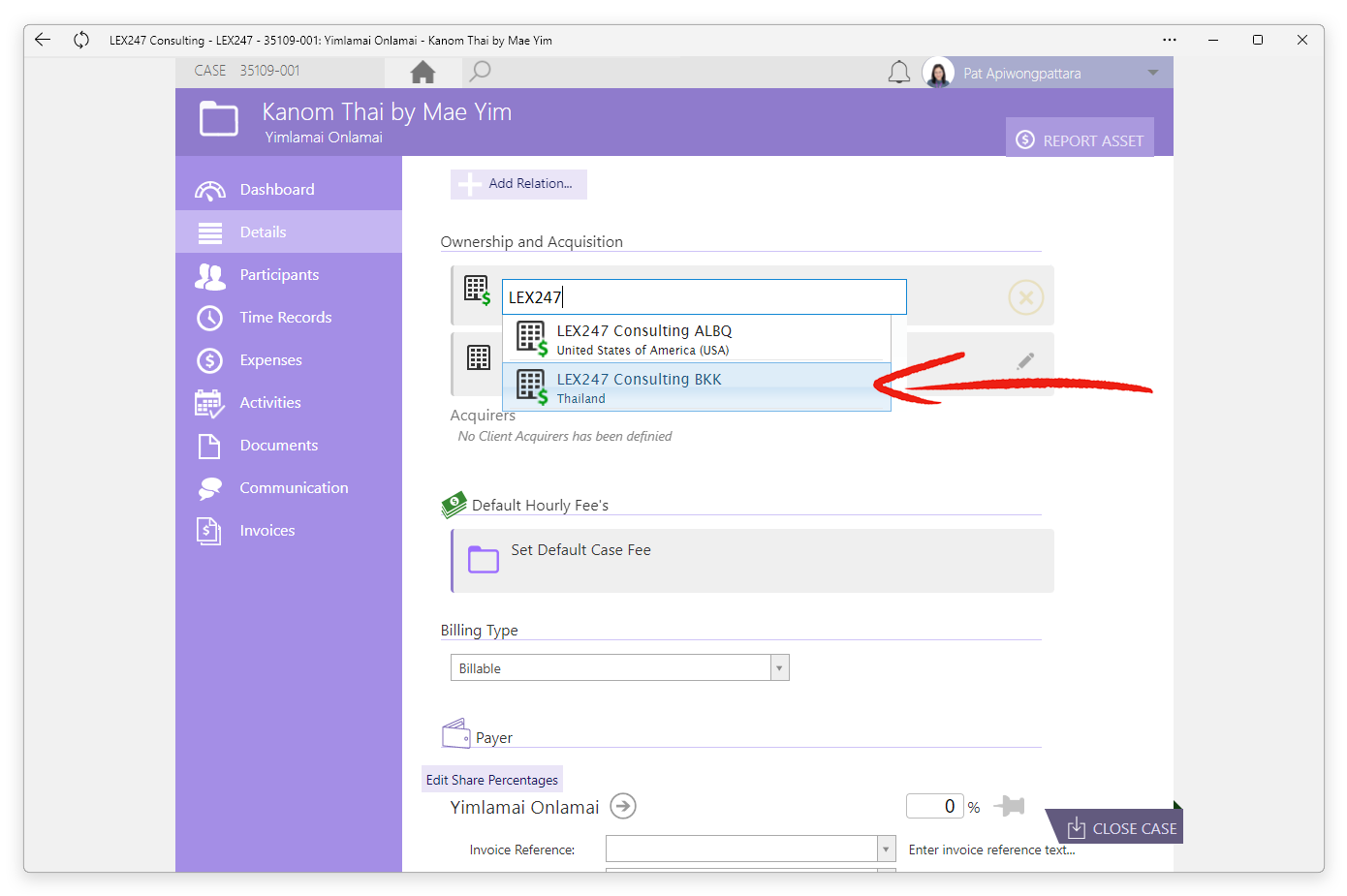 Note:
1. Ensure that you are either a Case Manager, a Client Manager, a User with 'Assistant'-role, or a User with 'Administrator'-rights set up to be able to make changes.