To update a Case Participant's Hourly Fee on the Case Card, head over to the Participants-view, under the Participants section.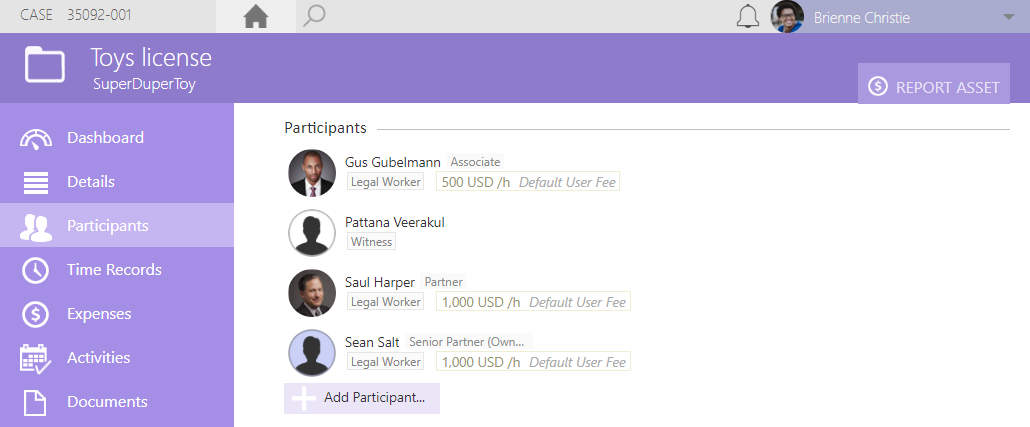 Hover your mouse cursor over the Participant you wish to update, and click on the Edit button.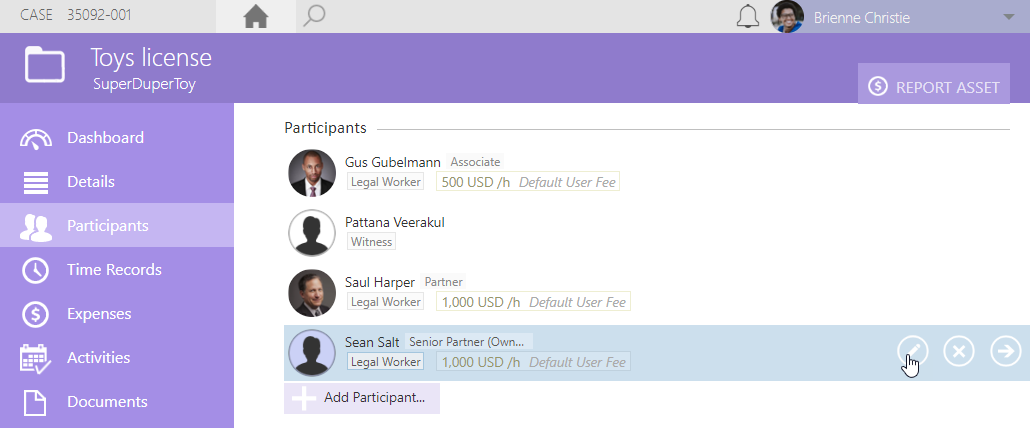 The following dialogue will appear.

Update the fee by clicking on the field and entering a new fee.

After you have updated a fee, click on the Update Participant button and you are done.

For more information about different fee levels, click here.
Note:
1. Ensure that you are either a Case Manager, a Client Manager, a User with 'Assistant'-role, or a User with 'Administrator'-rights setup to be able to make these changes.