To remove a Case Participant on the Case Card, head over to the Participants-view, under the Participants section.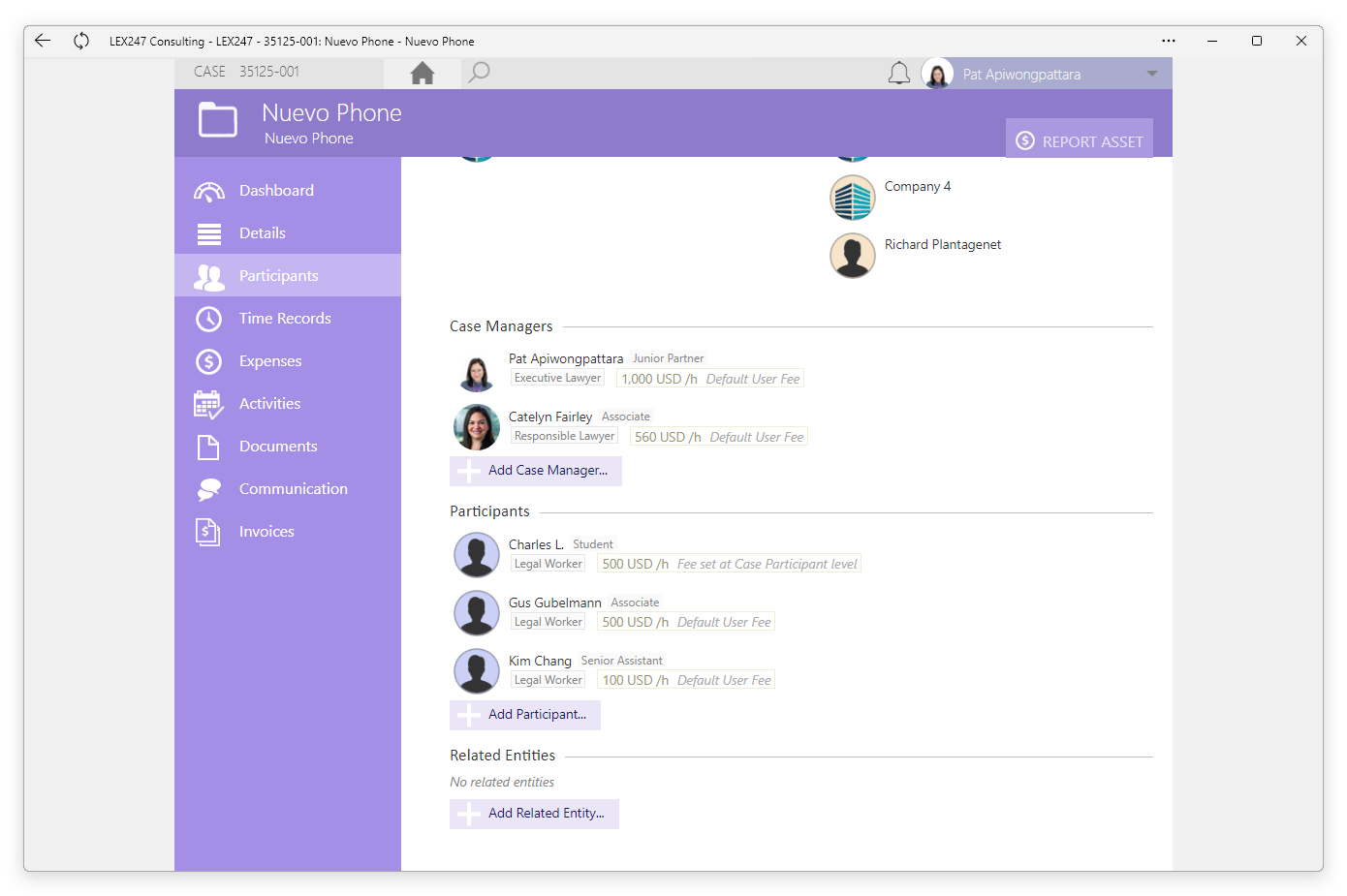 Hover your mouse cursor over the Case Participant you want to remove, once the 'X'-icon (the Delete button) appears, click on it and you are done.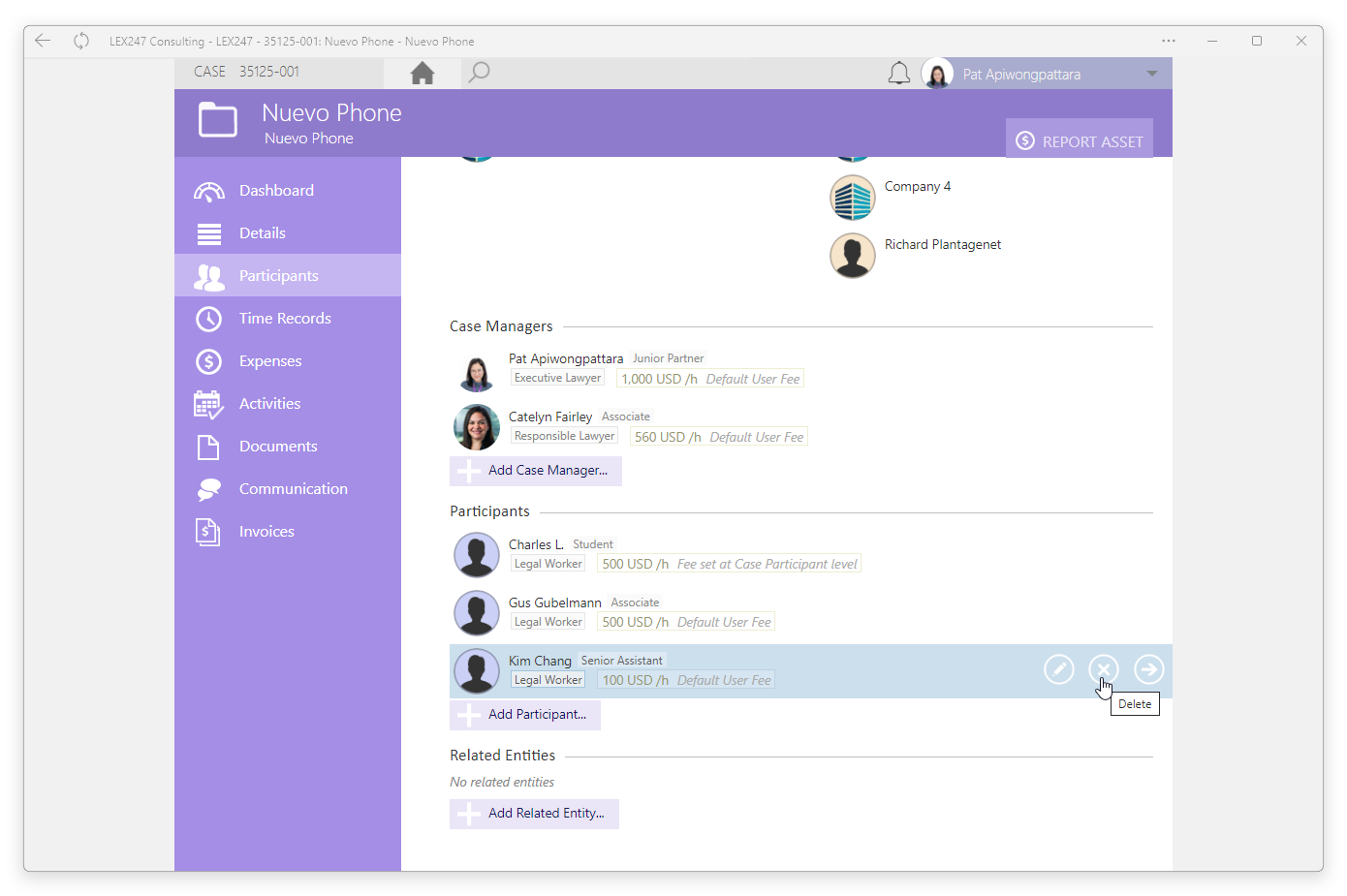 After being removed, the Case Participant will no longer have access to the Case Card and will be labeled as 'Excluded', as shown below.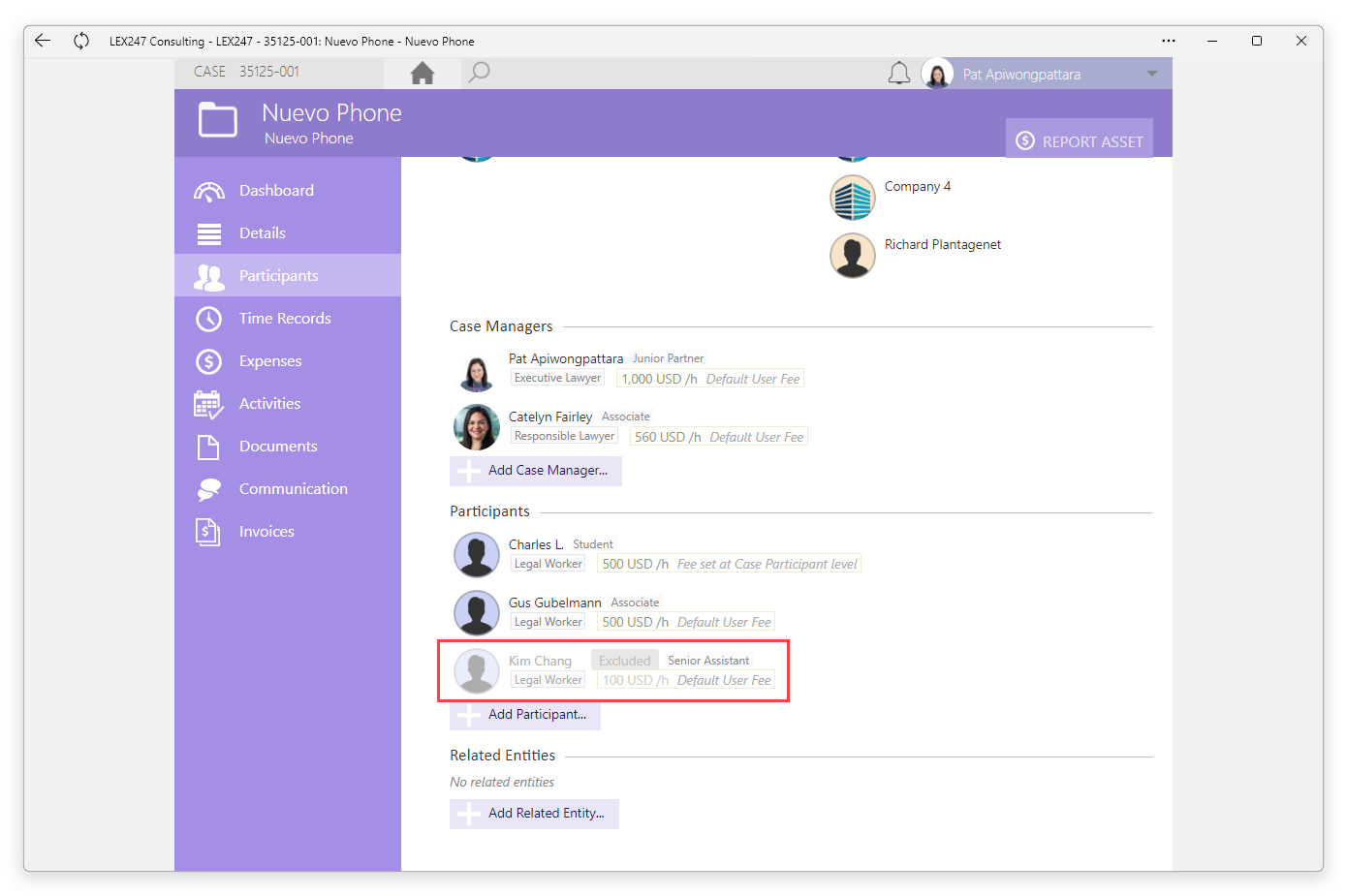 Note:
1. Ensure that you are either a Case Manager, a Client Manager, a User with 'Assistant'-role, or a User with 'Administrator'-rights set up to be able to make changes.