To view when a Case Request was declined, head over to the Case Card, Details-view, and scroll to the bottom of the Card.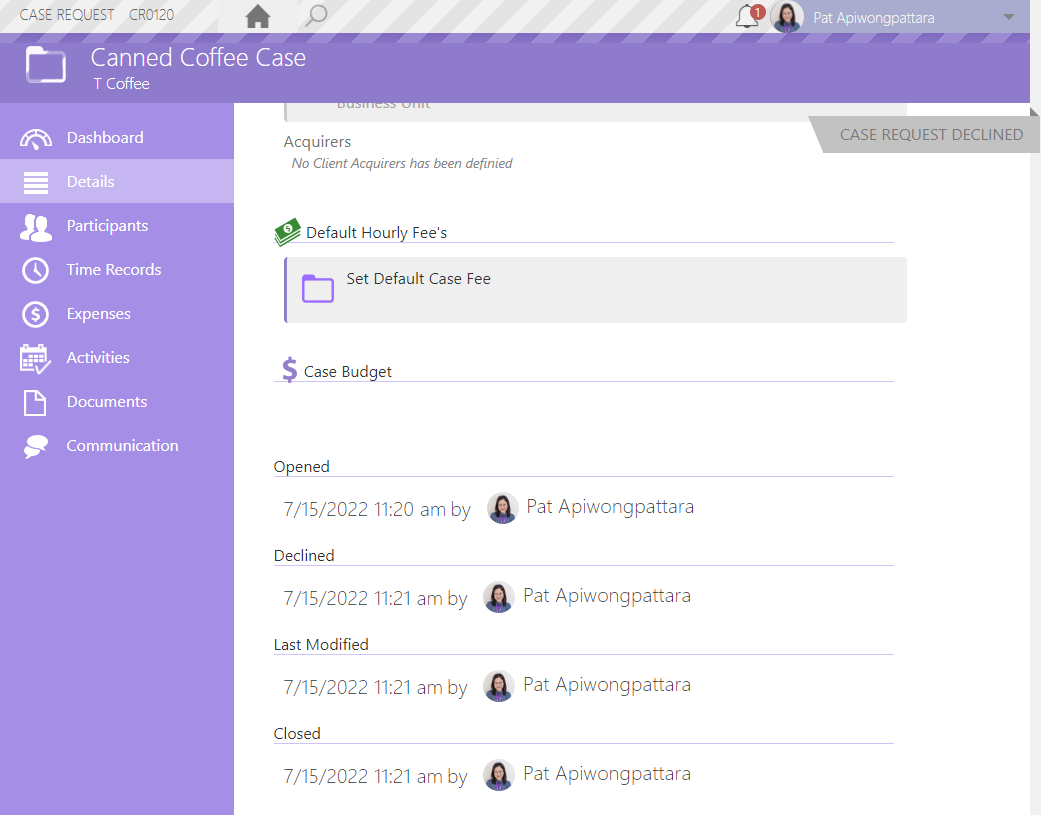 Below the Case Budget section, the Declined detail will then appear as below.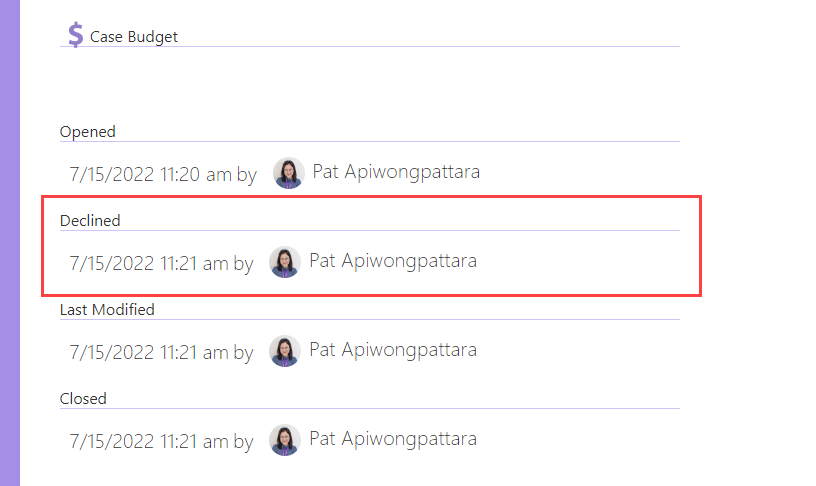 This will show the date and time when the case was declined, and by who.
Note:
1. All Users with access to the case.