When Users or Case Participants have registered new assets within the period end after a draft invoice has been generated, a new indication icon appears on the far right of the invoice to help notify you of additional assets you can bill.
To view if there are more assets registered within a period, head over to the Main Card, Invoices-view, under the Drafts section.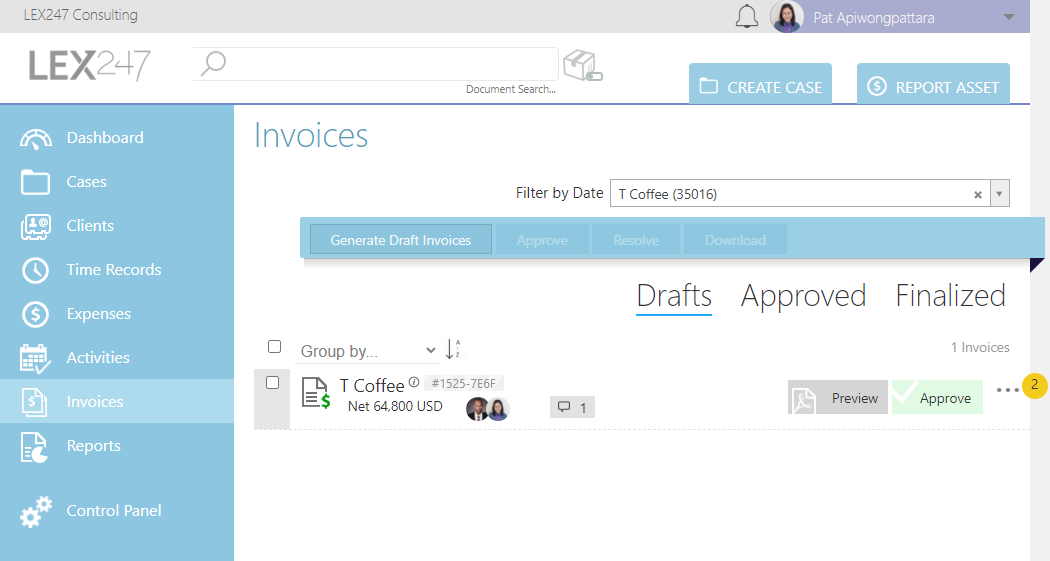 The Invoice Asset Indication Icon will appear on the far right of the draft invoice as below.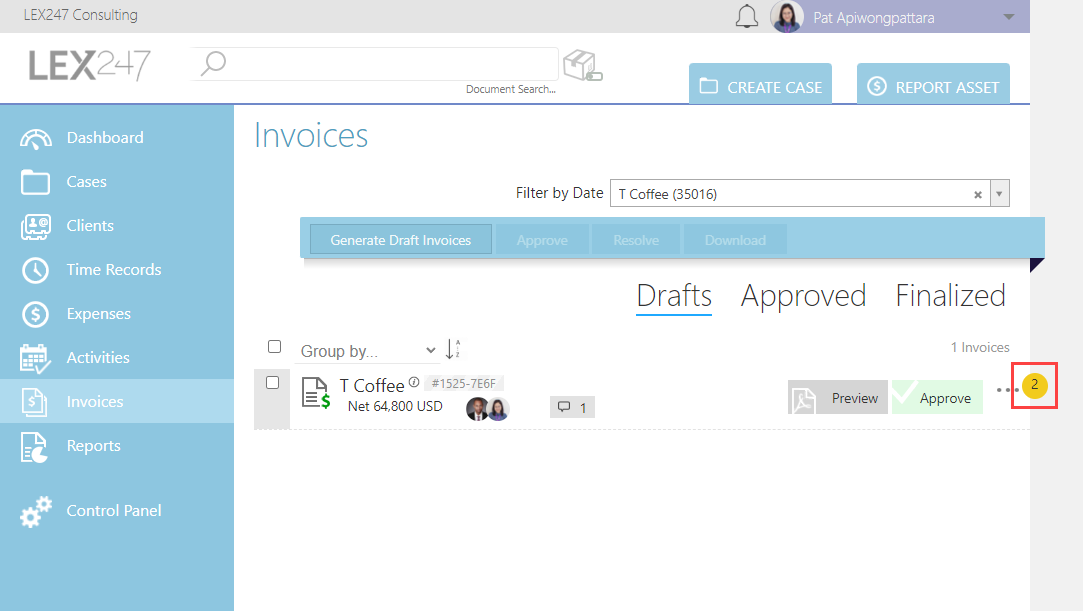 The number in the icon will reflect the number of billable assets that have been registered within the period end and have not been included on the invoice.
In the sample case, the number 2 matches the number of assets registered that are not included in the draft invoice.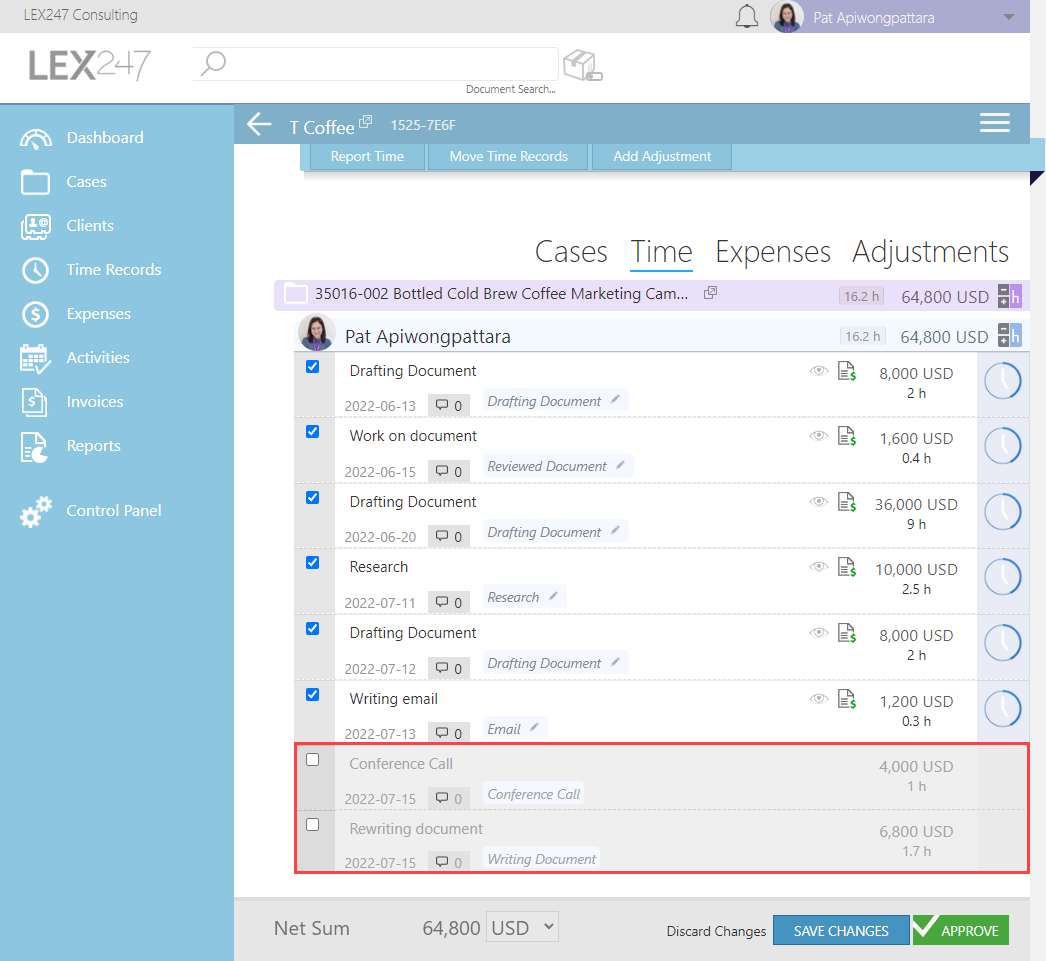 For more information about adding registered time records to an invoice, click here.
Notes:
1. Ensure that you are either a Client Manager, a Case Manager, a User with 'Accounting'-role or a User with 'Administrator'-rights to be able to view this.
2. This indication icon is displayed under both the Draft and Approved sections.
3. This indication icon is visible in all cards with the Invoices-view available.