To edit a Users Username, head over to the Control Panel, under the Organisation section, and click on Manage Users.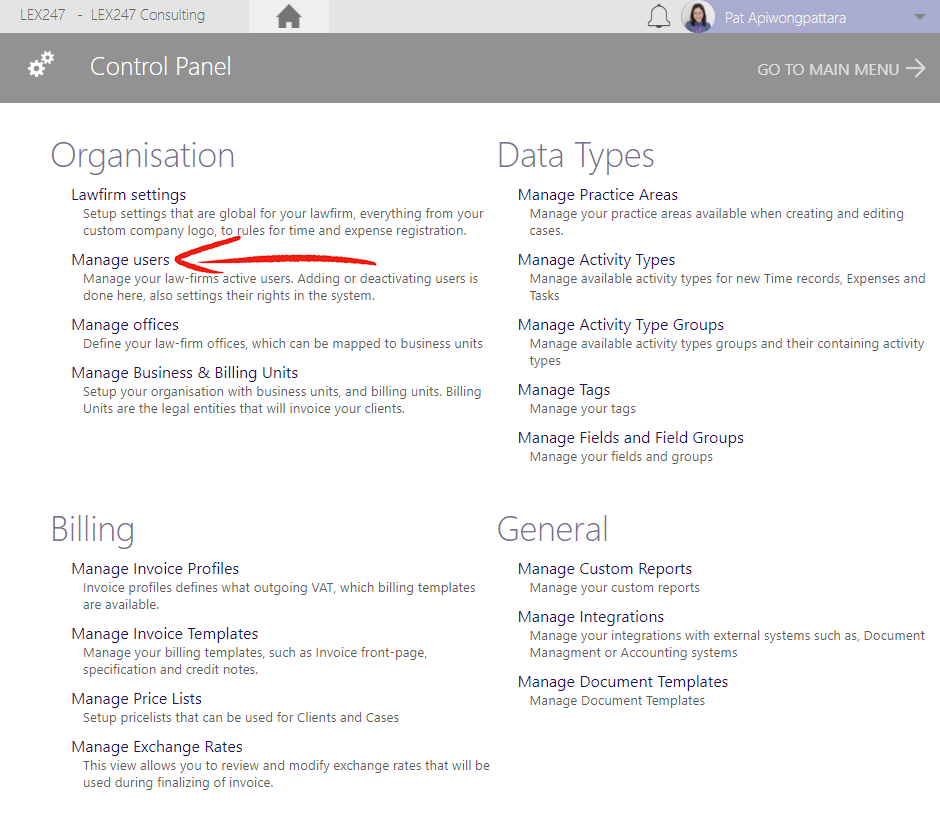 The setting will appear as below.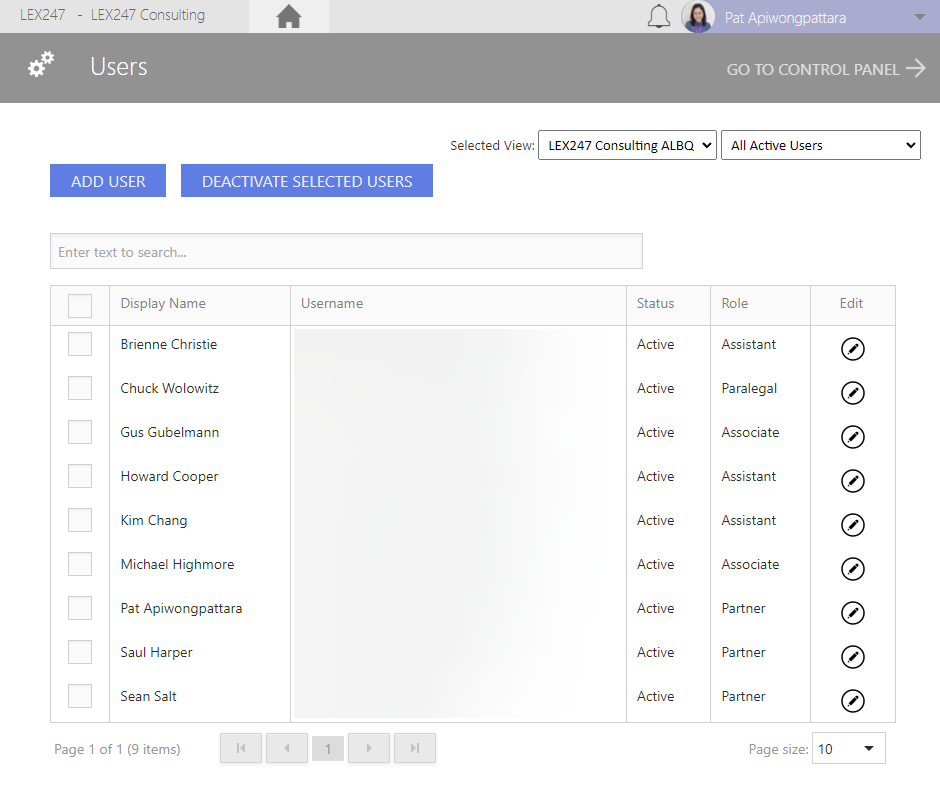 For any firms with more than one billing unit, ensure that you have selected the right view whose username you wish to change is in. By default, this would select your Primary Billing Unit.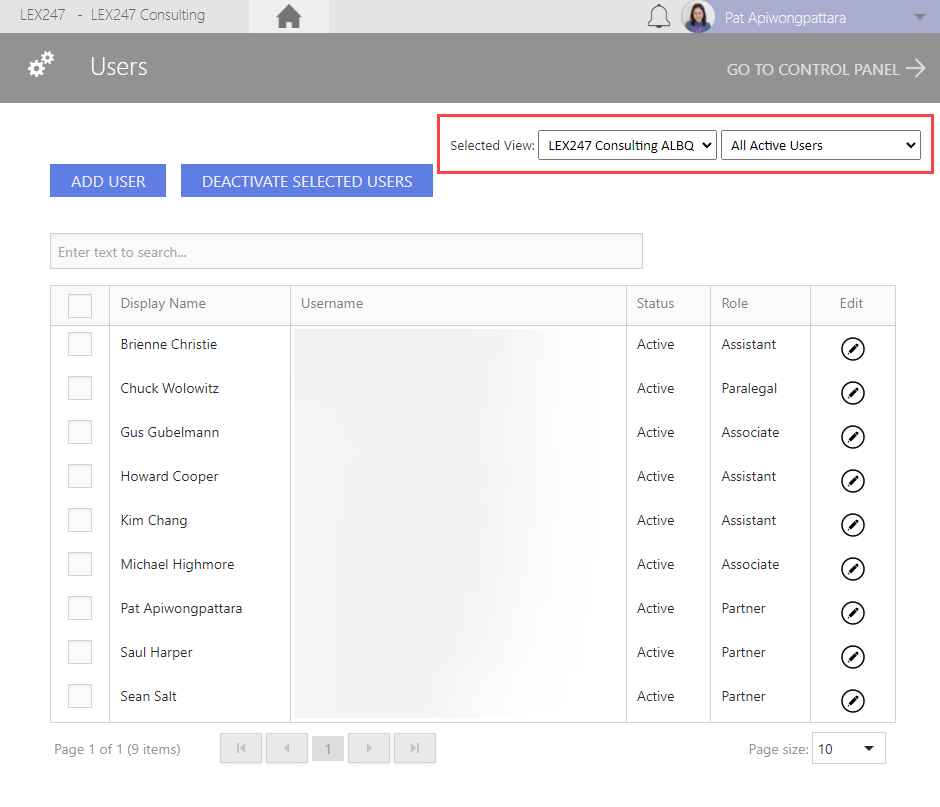 Scroll through the list or type in the Enter text to search... the name of the user you wish to edit the username for.
Once you found the user, click on the Edit button ('Pencil'-icon) on the right side.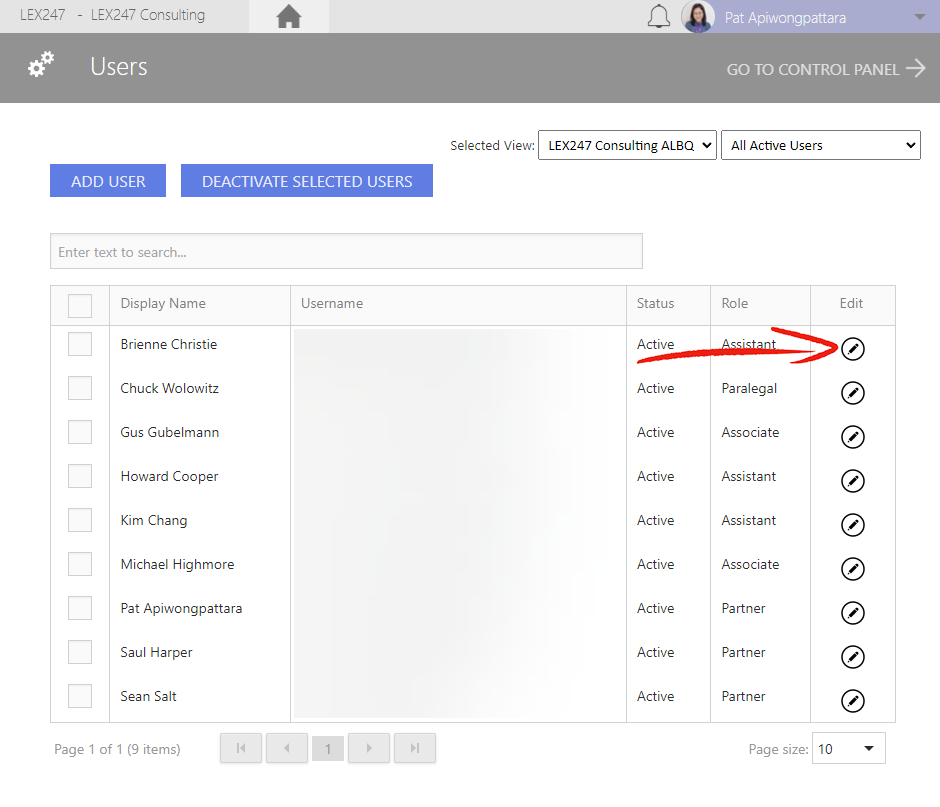 The following dialogue will then appear.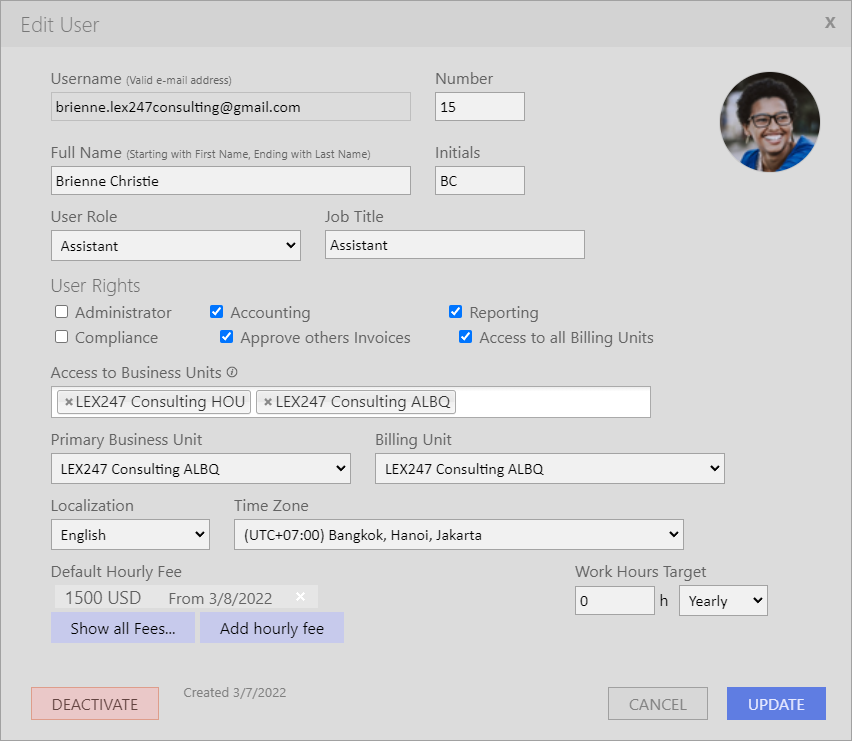 The Username field will appear greyed out. But you can click on the Username field and type in the field the correct e-mail address.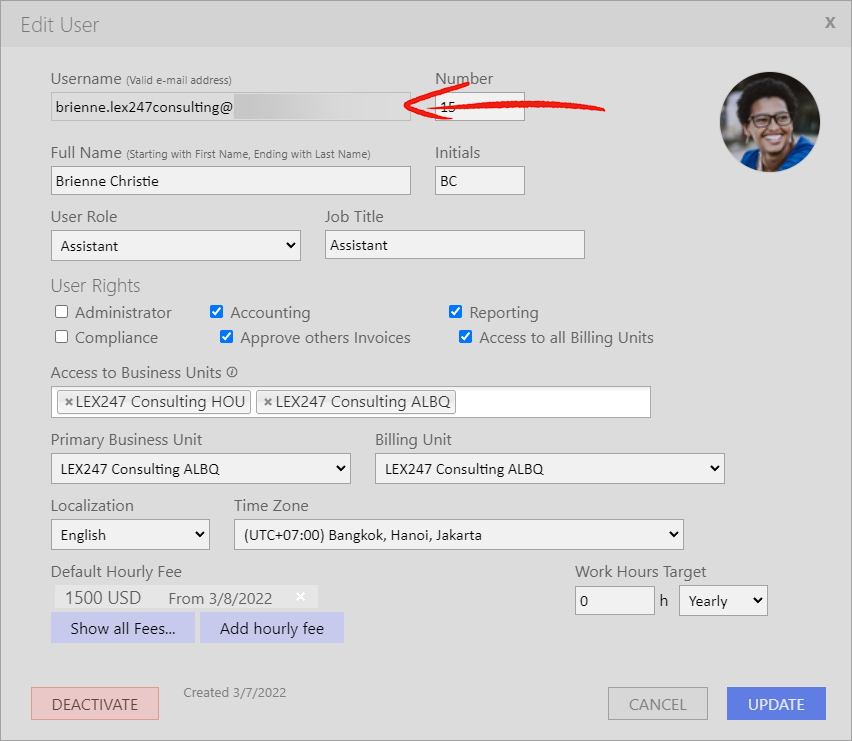 After editing the username, click on the Update button and you are done.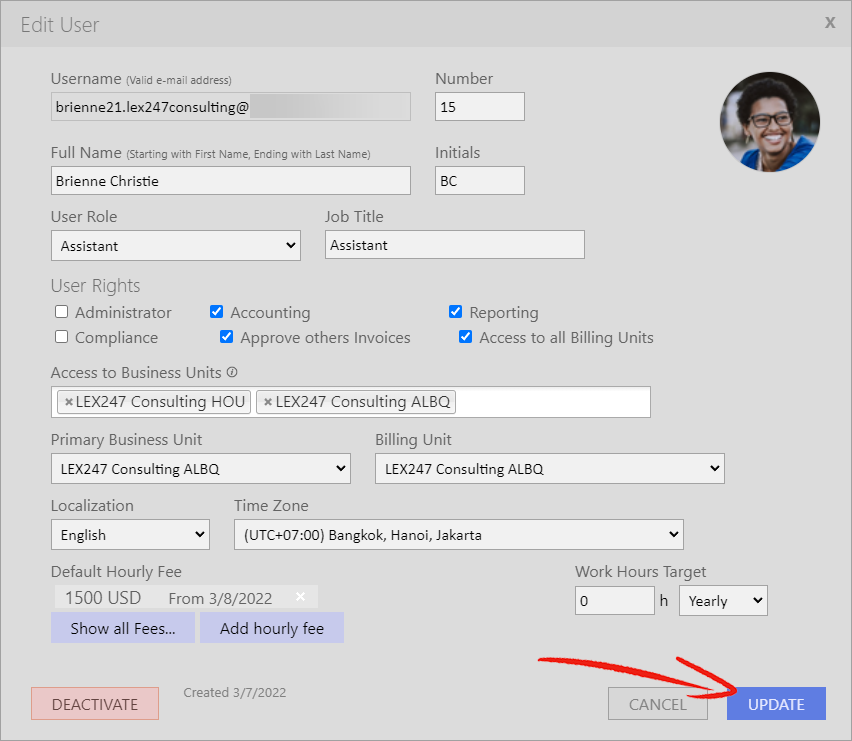 Note:
1. Ensure that you are a User with 'Administrator'-rights to be able to gain access to the Control Panel.