You can add a field group on the following Cards, where the functionality is identical:
Case Card
Client Card
Payer Card
Opponent Card
Entity Card
User Card
In this article, we will add a field group on the Case Card.
To add a field group on the Case Card, head over to the Details-view.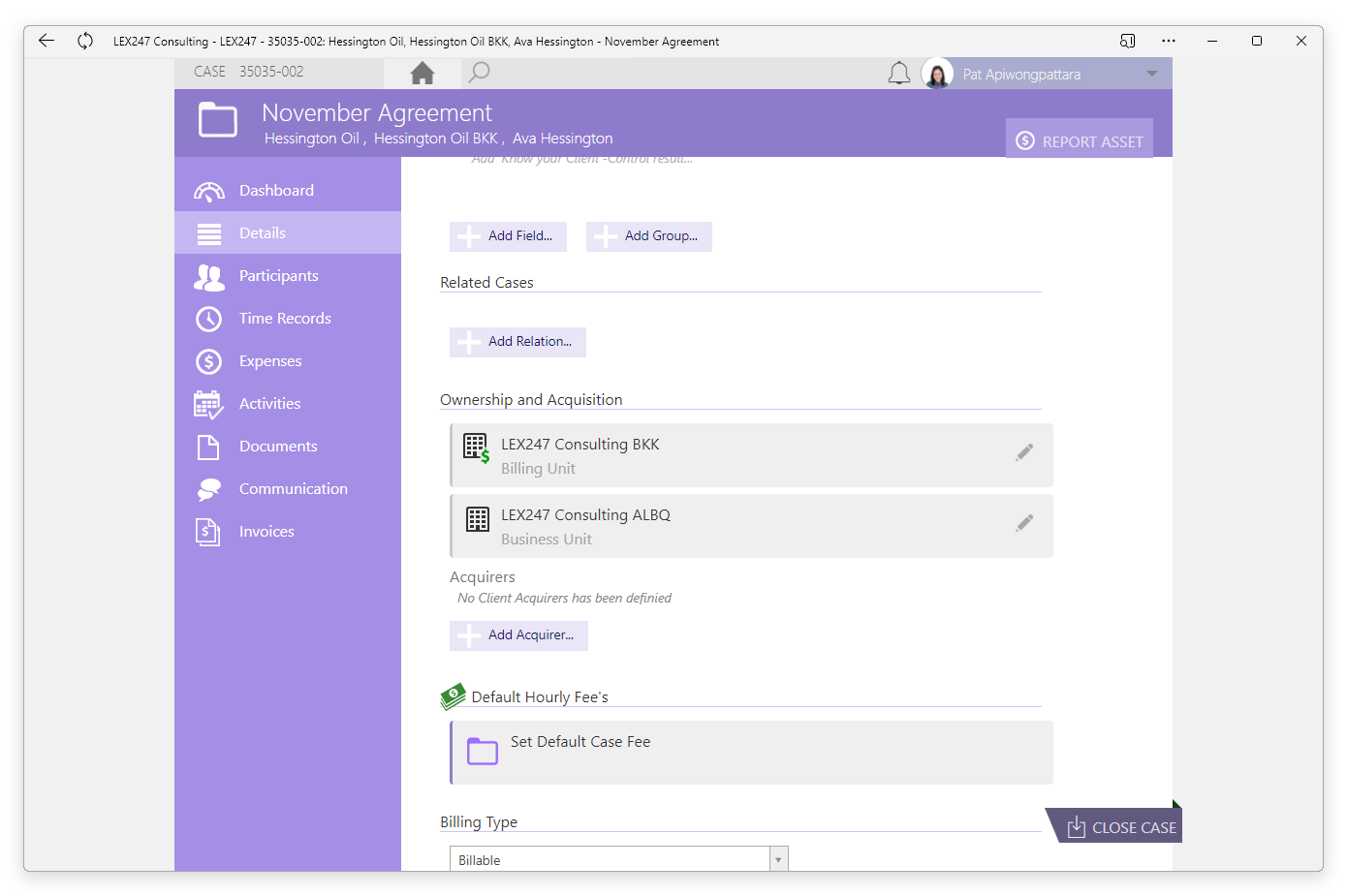 Click the Add Group... button.
The following drop-down dialog will appear, click on it.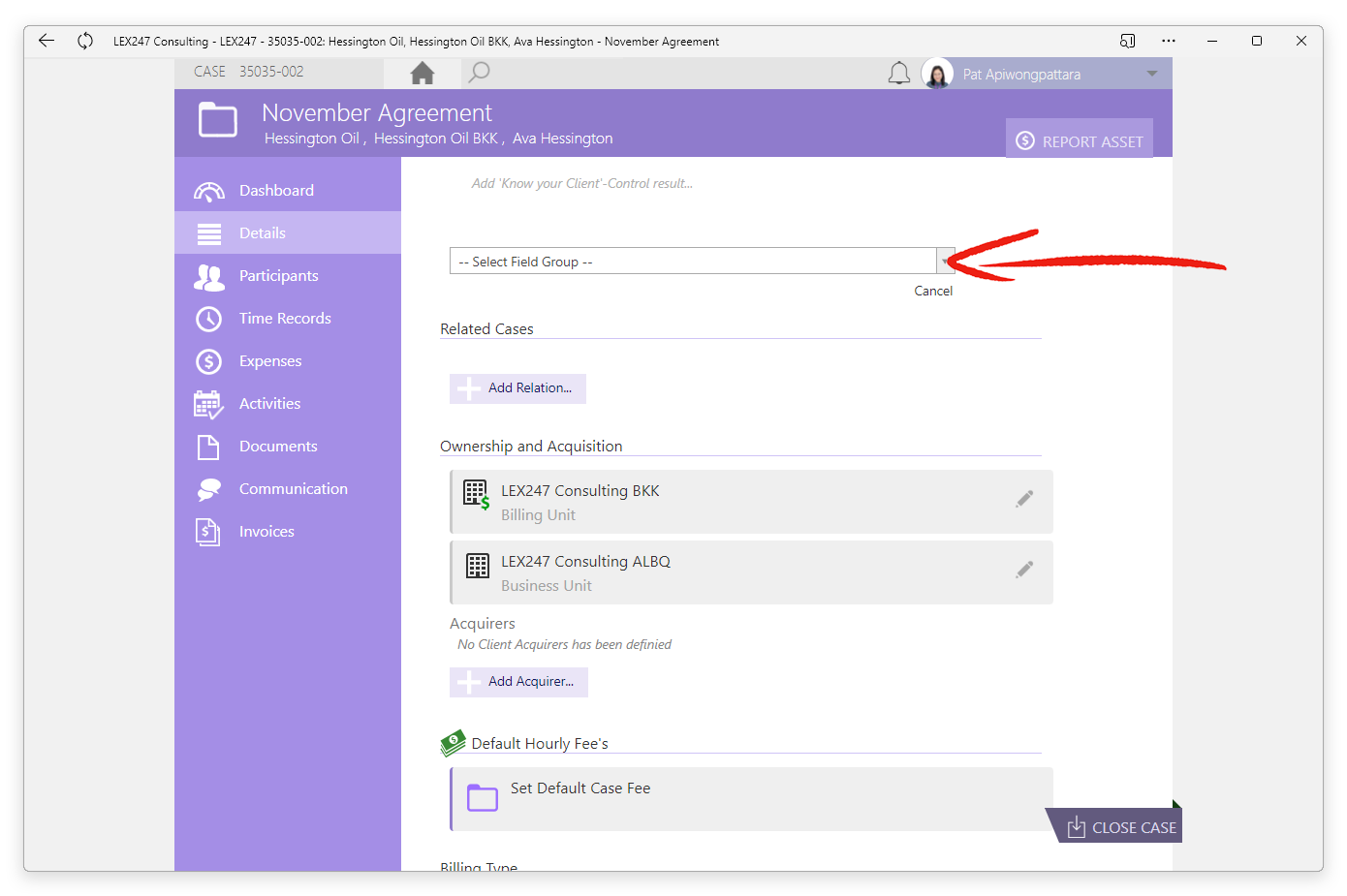 The existing field groups in the system will appear, select the field group you want from the list.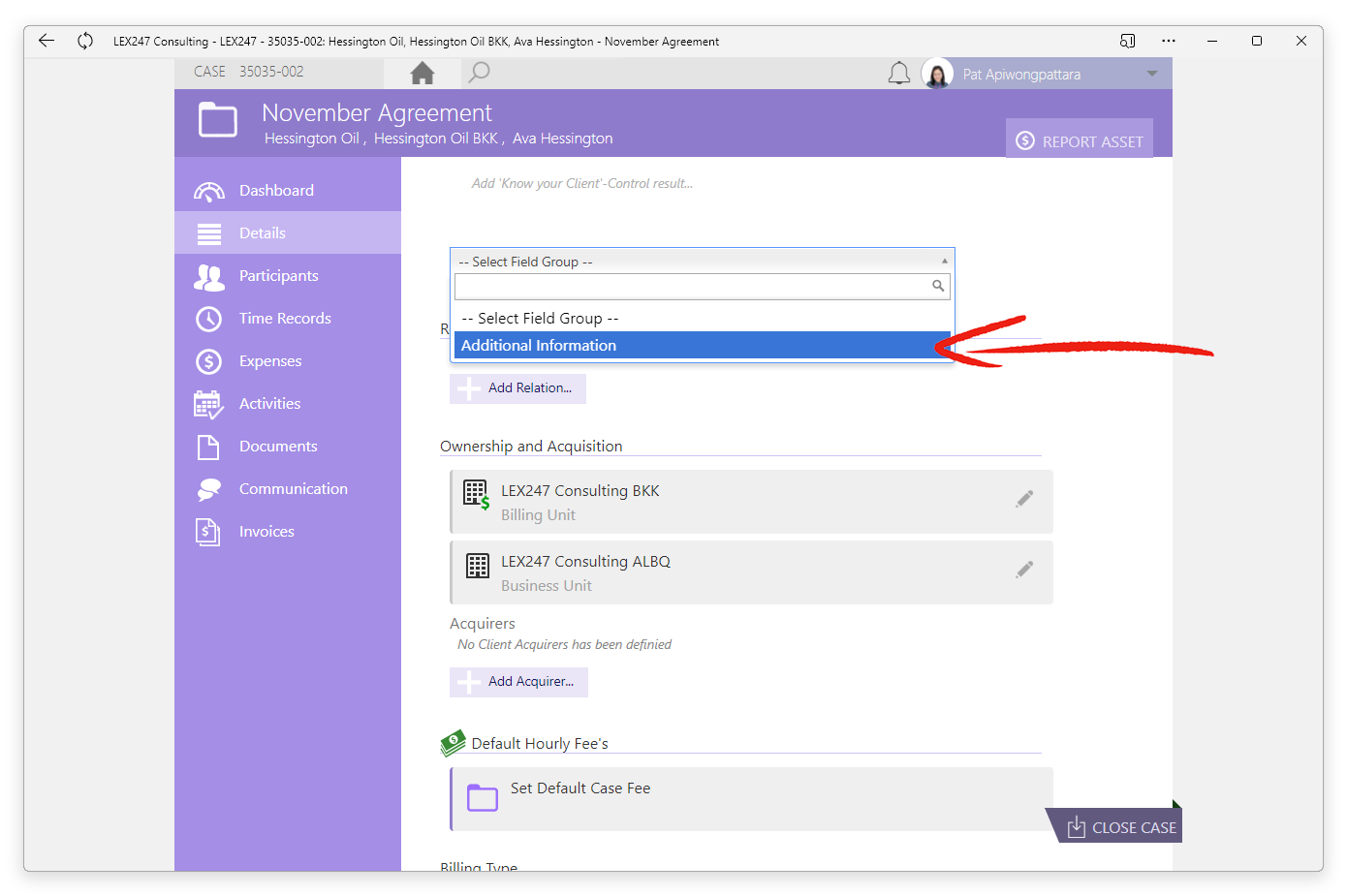 After selecting the field group, click the Create button, and you are done.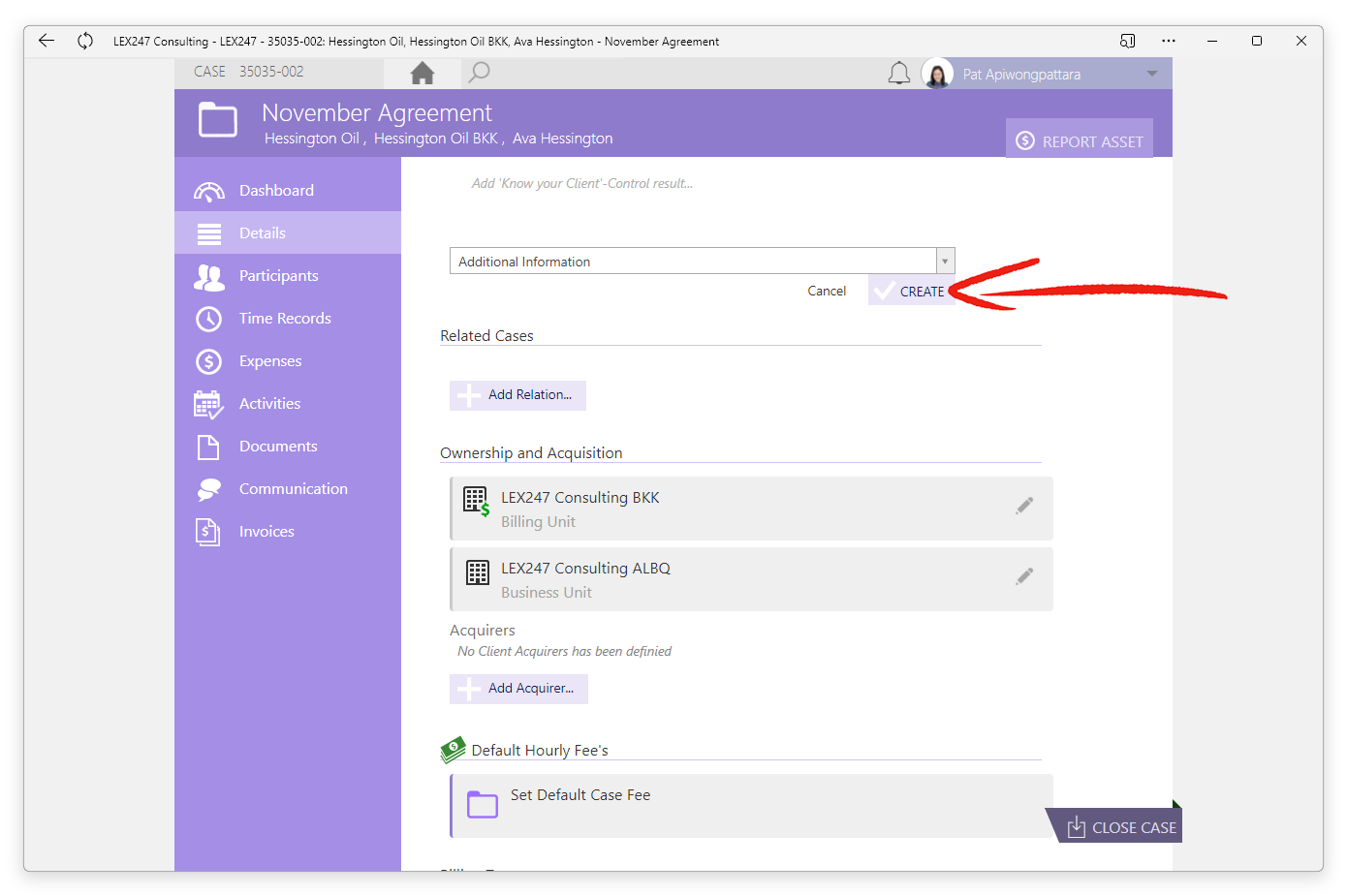 Note:
1. Ensure that you are either a Case Manager, a Client Manager, a User with 'Assistant'-role, or a User with 'Administrator'-rights set up to be able to make changes.