To add a case note when creating a case, head over to the Main Card, Cases-view.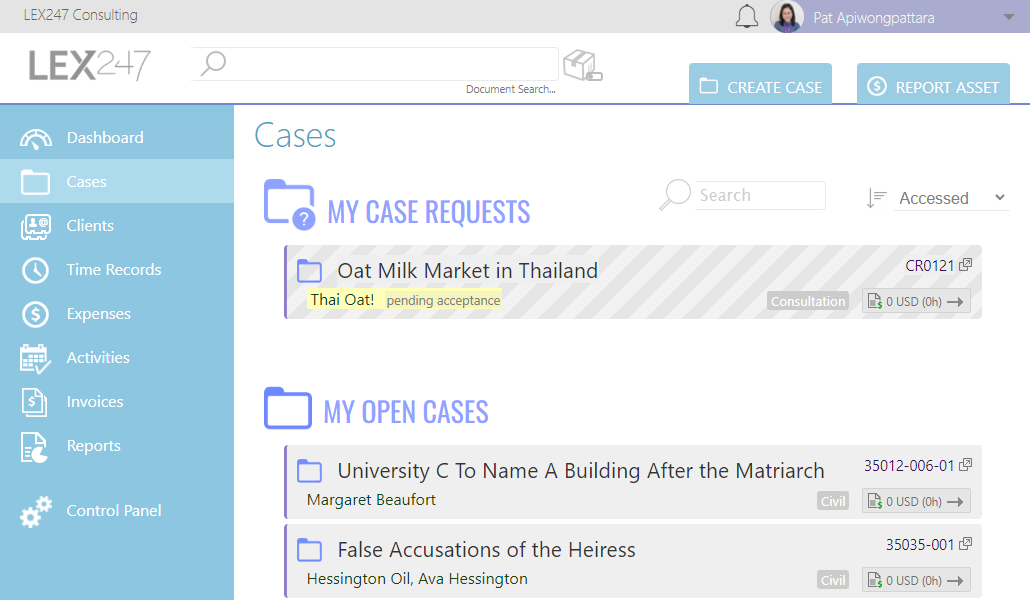 Click on the Create Case button.

The following dialogue will appear.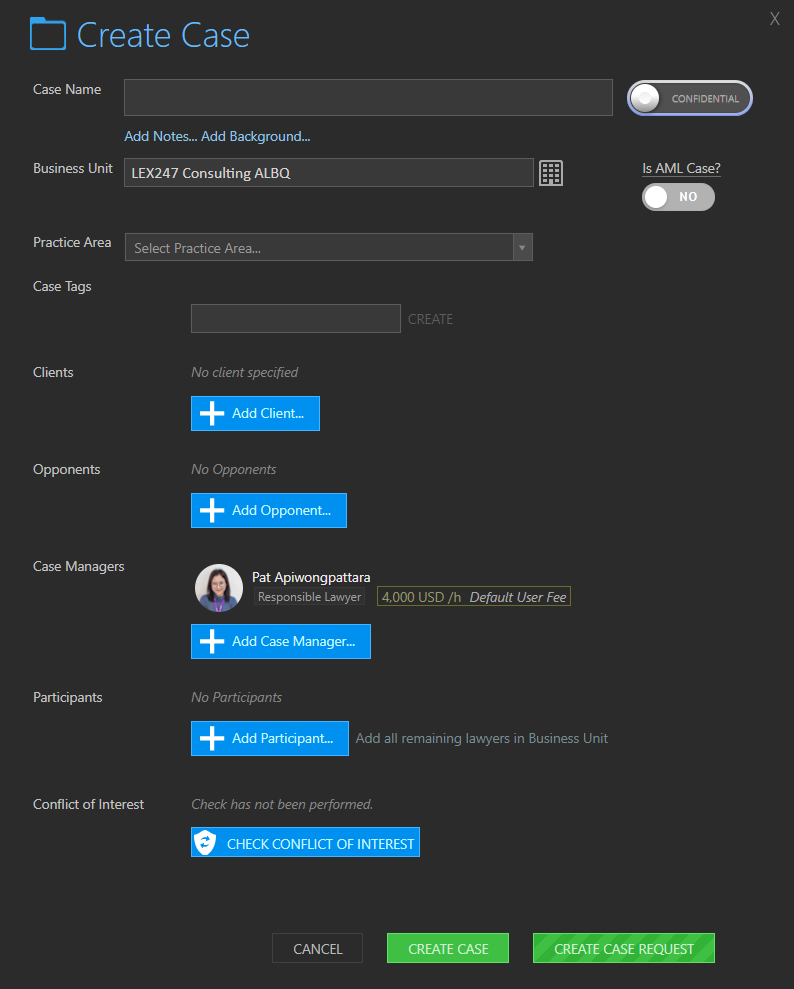 Add the client and fill in the necessary information as you normally would when creating a new case, then click on the Add Notes... button.

This will bring down a text box where you can type in a note.

Once you are done adding a case note, click on the Create Case button or Create Case Request button, depending on which you are wanting to create.

In this example, we have created a case request.
Once the case has been created, the case note will appear on the Case Card, Details-view, under the Case Name as below.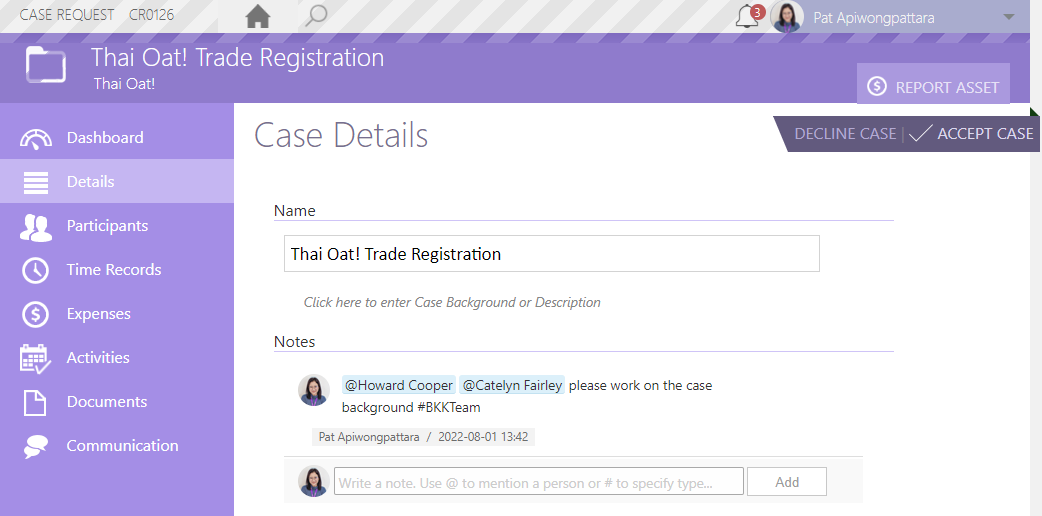 Note:
1. Case Notes functionality in the Case Card works the same as in the Create Case Dialogue. You can mention Users, and use the special hashtag features.