To view how many hours were registered today, head over to the Main Card, Time Records-view.
You will see the daily number of hours and the value of those hours as seen below.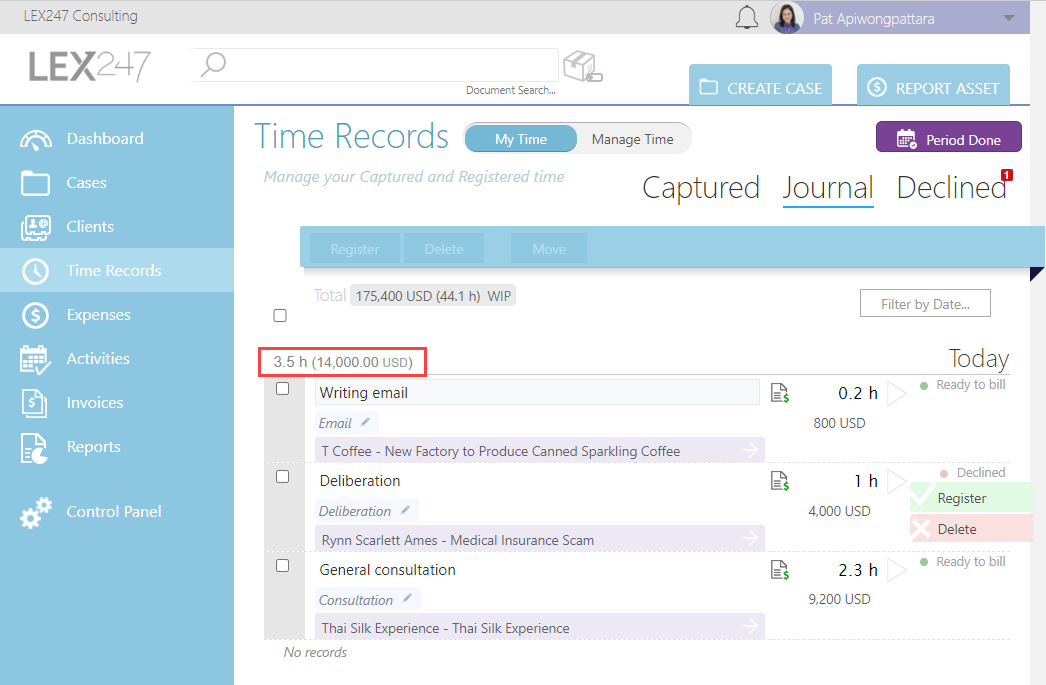 Notes:
1. Regardless of the states they are in, the list of total hourly and monetary values per day will be shown in chronological order.
2. This daily summation is visible in all Time Records-views.