To mark an invoice as sent, head over to the Main Card, Invoices-view, under the Finalized section.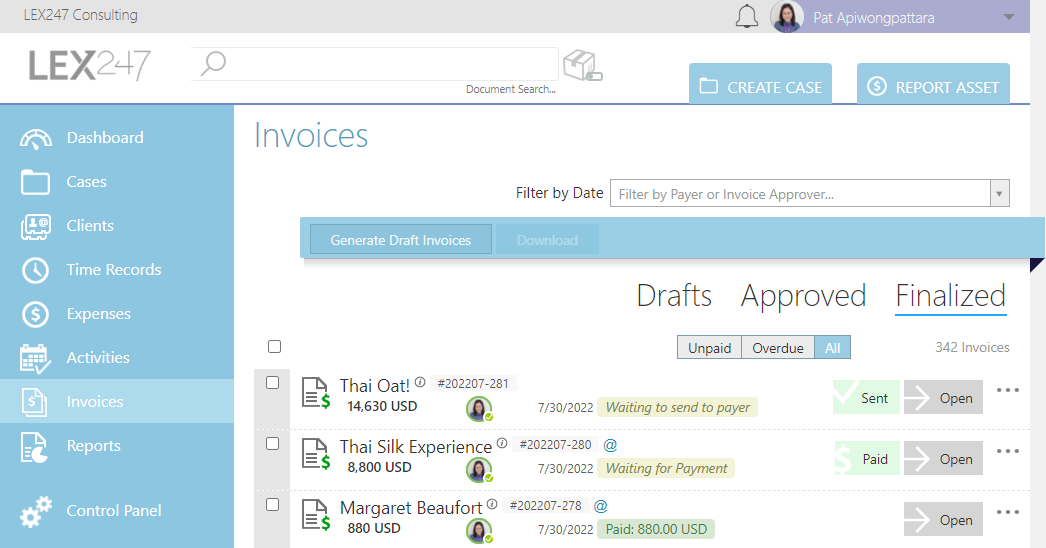 Search for the invoice you wish to mark as sent by scrolling through the list or filtering the section using the following information:
Payer Name
Payer Number
Invoice Approver
Once you found the invoice, click on the Sent button and you are done.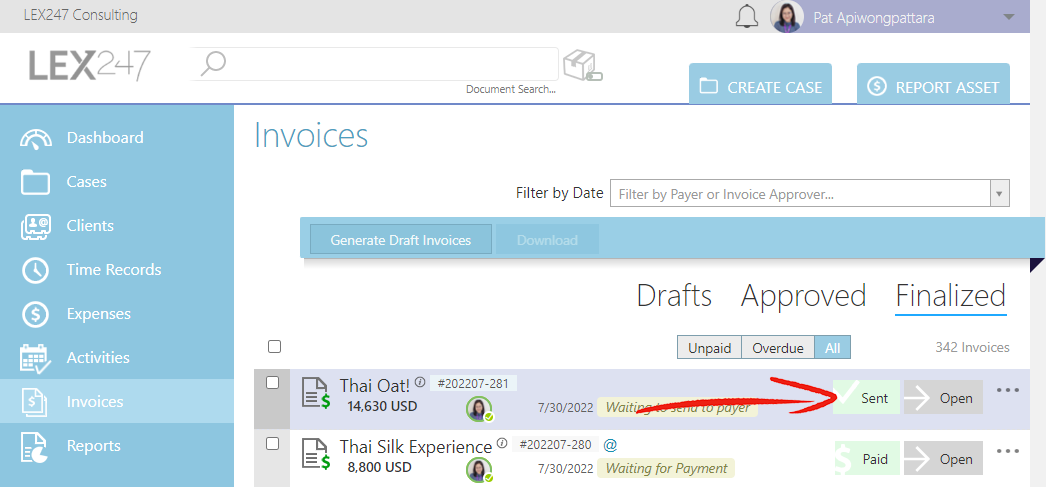 Once the invoice is marked as Sent, the button will change to Paid, where you can then record payments.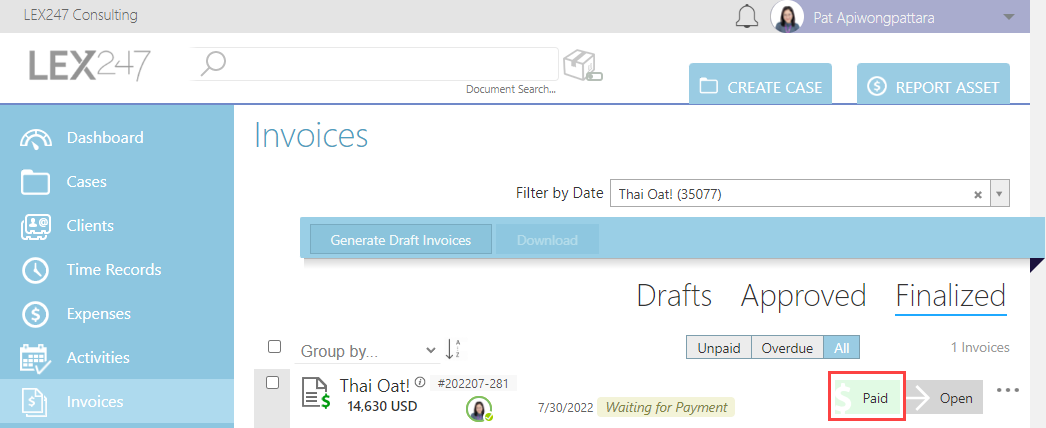 Note:
1. Ensure that you are a User with 'Accounting'-rights setup to be able to mark an invoice as Sent.