To update role(s) of a Client Manager, head over to the Client Card, Contacts-view, under the Client Managers section.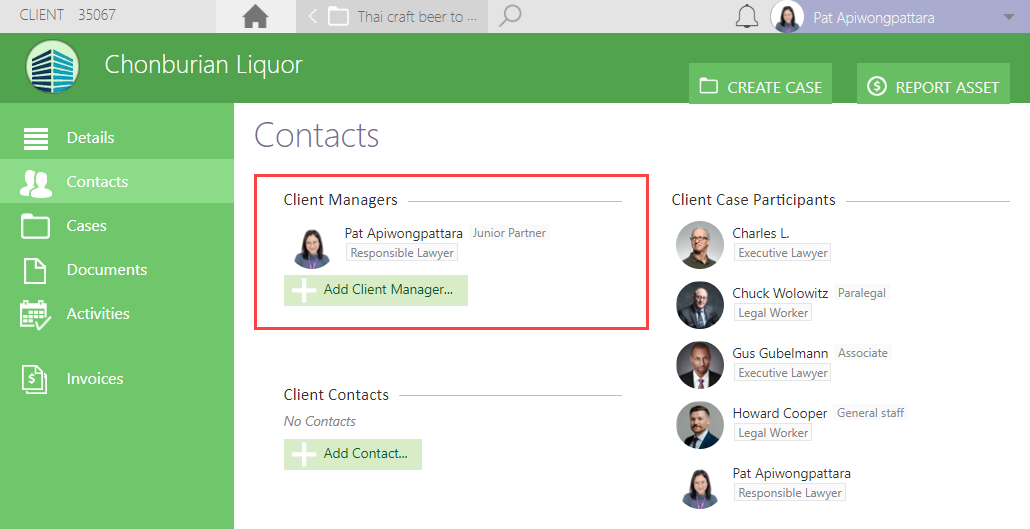 Hover your mouse cursor over the Client Manager until the buttons appear.

Click on the Edit button ('Pencil'-icon) to edit the role(s).

The following dialogue will appear, click anywhere in the role field.

This will bring a drop-down dialogue down, select a role or more from the list.

Once you are done selecting, click on the Update Client Manager button.

The new roles will appear under the Client Managers section as below.

Notes:
1. The maximum amount of responsible client managers can be set in Control Panel, Law-firm settings.
2. Ensure that you are either a Client Manager, a Case Manager, a User with 'Partner'-role, a User with 'Assistant'-role, or a User with 'Administrator'-rights setup to be able to edit a client manager.