To send a reminder to Users to mark period as done, head over to the Main Card, Time Records-view, under the Manage Time section.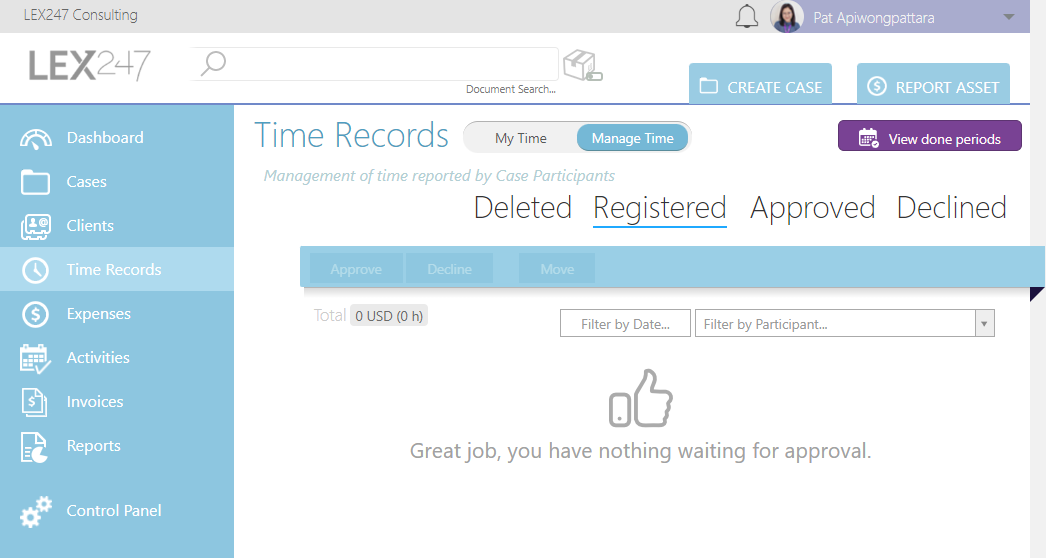 Click on the View done periods button.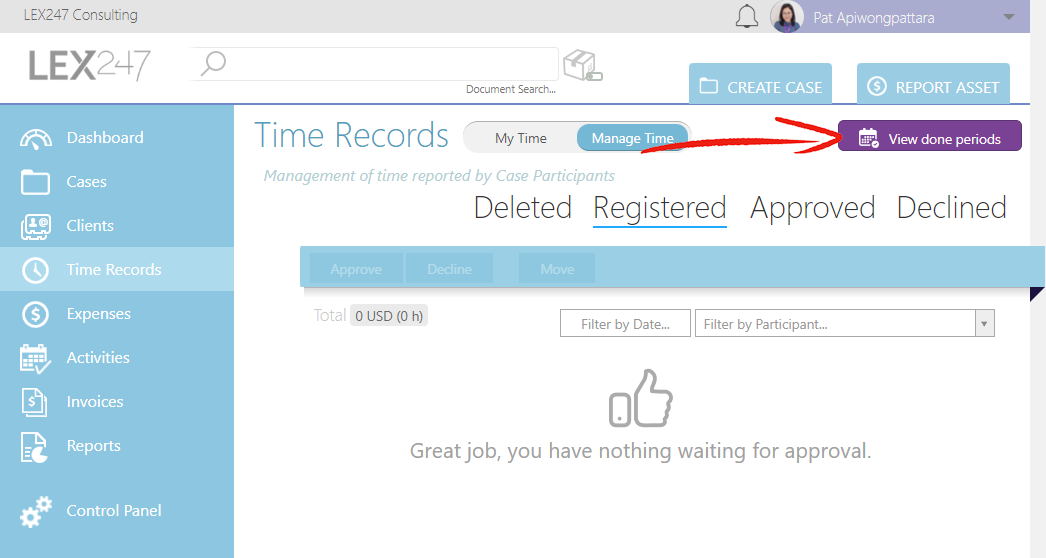 The following dialogue will appear.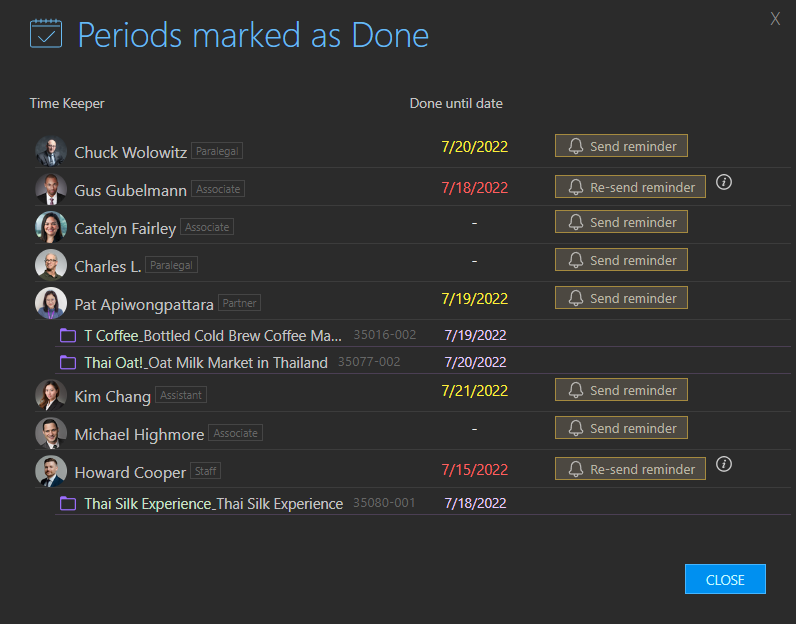 This dialogue will display a list of active Users (Time Keepers) and their done-until dates. If you are a Client or Case Manager, you will only see Users in the list that are part of your cases. If you are an 'Assistant', you will see a list of all Users within your Business Unit(s).
To send a reminder, find a User that has not yet reported their period as done by looking at the Done until date column. You will either see no dates or dates that are colour coded. The meanings of the coloured dates are as follows.
Yellow
The default colour of done periods by Users.
Purple
The default colour of done period by Users for a specific case.
Red
Reminder was sent to the User or the most recent done period was marked more than 30 days ago.
Then click on the Send reminder button.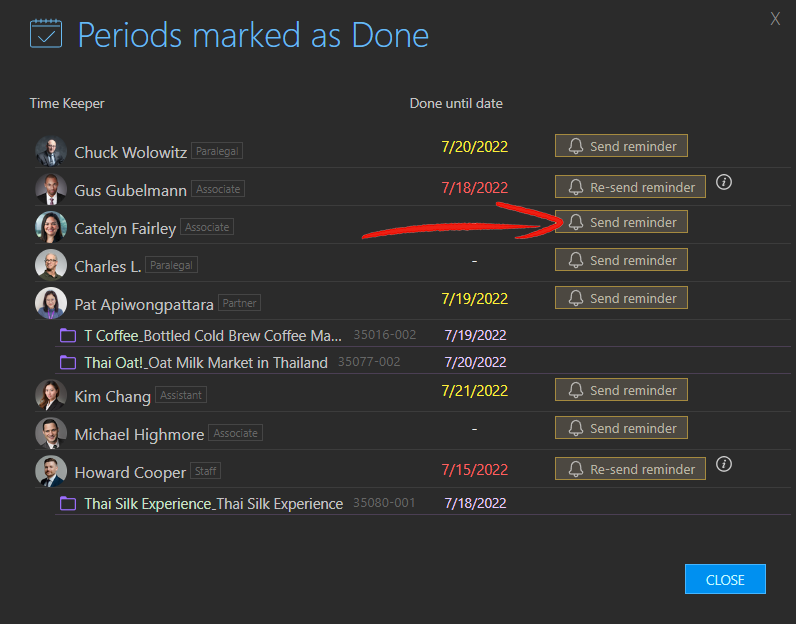 Once the reminder has been sent, the button will change to Reminder sent and the date and time when it was sent out will also appear next to the button.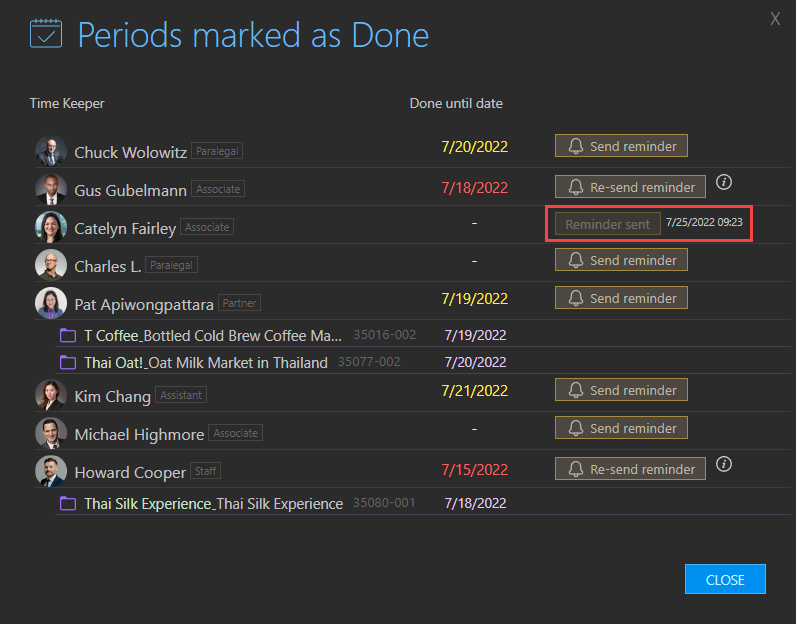 The User will then receive a reminder to mark the period as done via notifications.
Note:
1. Ensure that you are either a Client Manager, a Case Manager, or a User with 'Assistant'-role setup to be able to send a reminder to Users to mark the period as done.