Mark a Period as Done is a feature that allows every User to mark in the system that they have completed reporting assets until the specified date. It is purely for informational purposes only and does not restrict reporting assets in any way.
You can mark a period as done on any of the following cards, where the functionality is identical:
Main Card
Case Card
To mark a period as done for the previous period or up to a certain date, head over to the Main Card, Time Records-view, under the My Time section.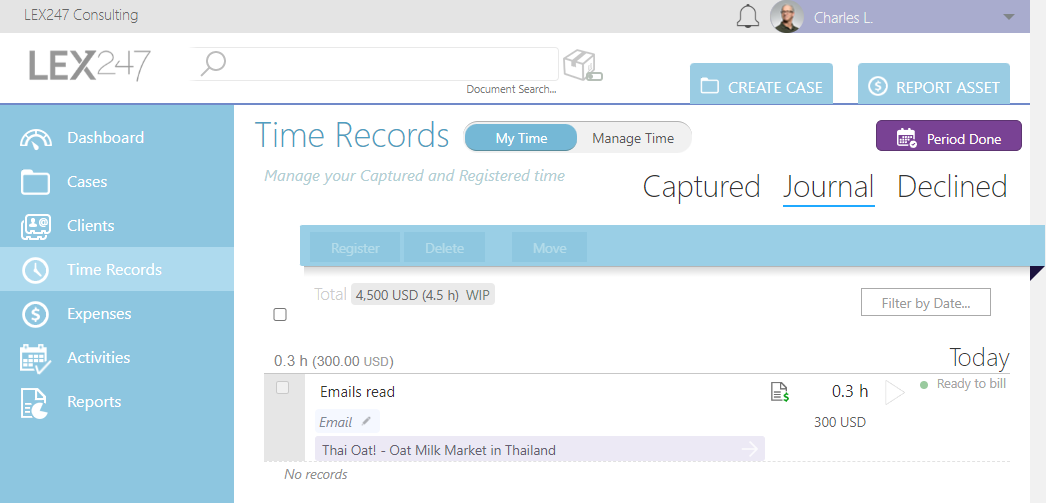 Click on the Period Done button.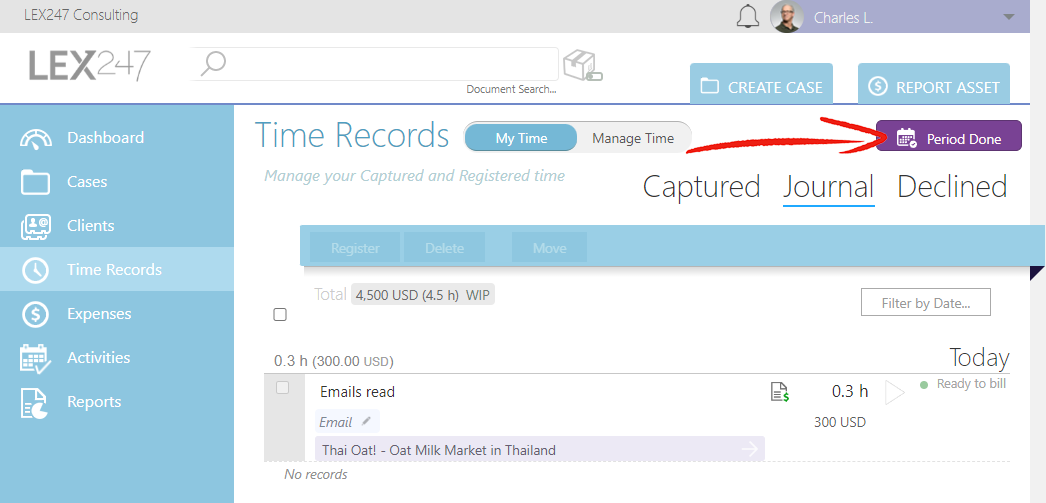 The following dialogue will appear.

The field next to Finished time reporting until date: by default will be selected as yesterday. You can click on the date field to select a different date either in the past or the future, to indicate that you have finished time reporting until that date.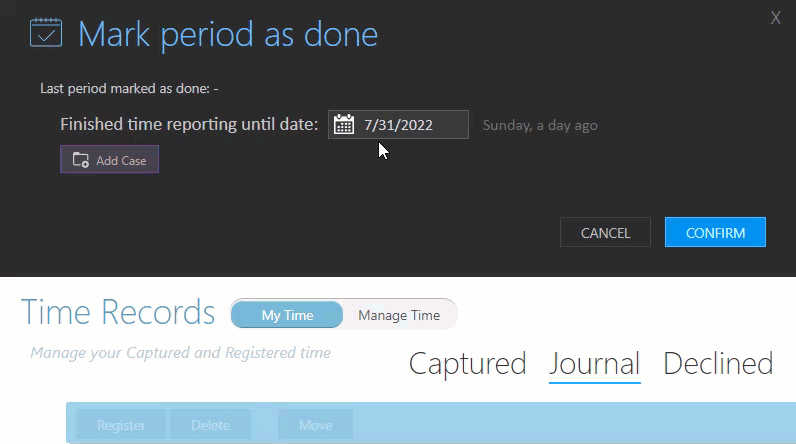 Once you have selected the date, click on the Confirm button and you are done.

The next time you mark period as done, the last date you marked will be displayed above the Finished time reporting until date field as below.

Notes:
1. If you wish to view the Users' done periods, you can always come back to the same place in either the Main Card or the Case Card.
2. This functionality looks and works the same way on the Case Card, Time Records-view.