You can send a file or a folder in the document library via email on the following Cards:
Case Card
Client Card
The look and functionality of the document library on both Cards are identical. However, in this article, we will send a file from the Case Card.
To send a file or a folder via email on the Case Card, head over to the Documents-view.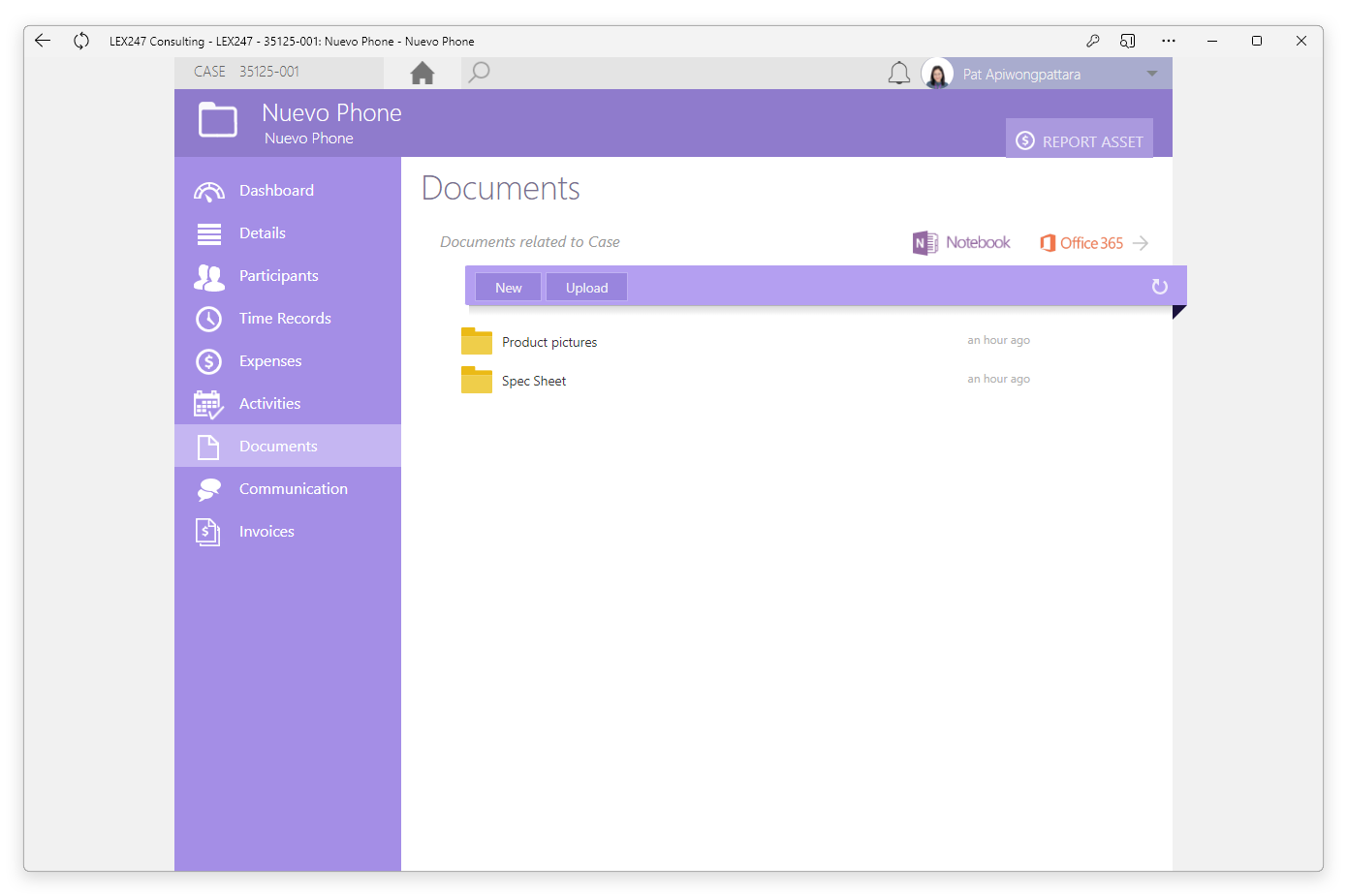 Select one or multiple files or folders that you want to send.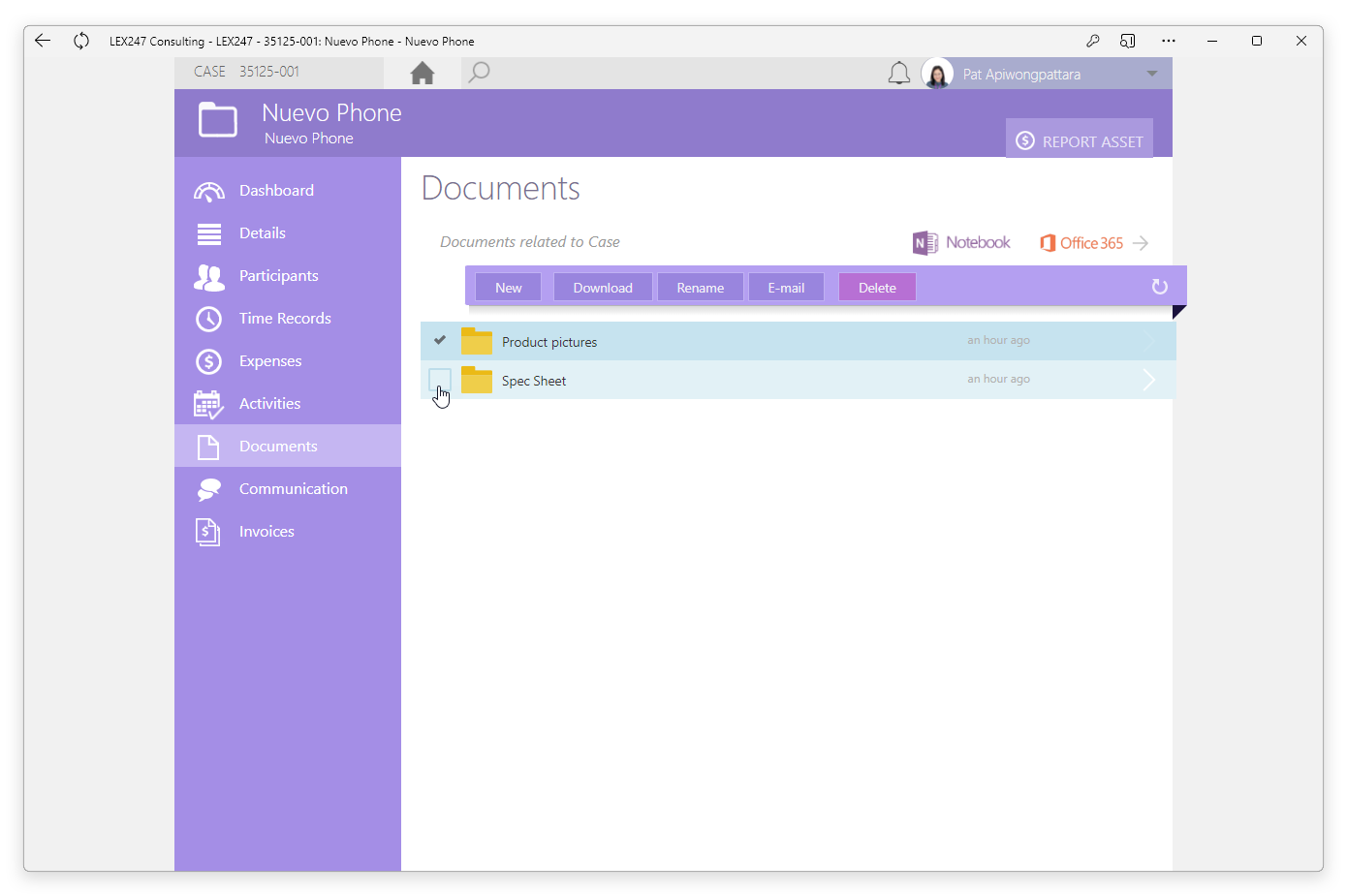 The following menu will appear, click the E-mail button.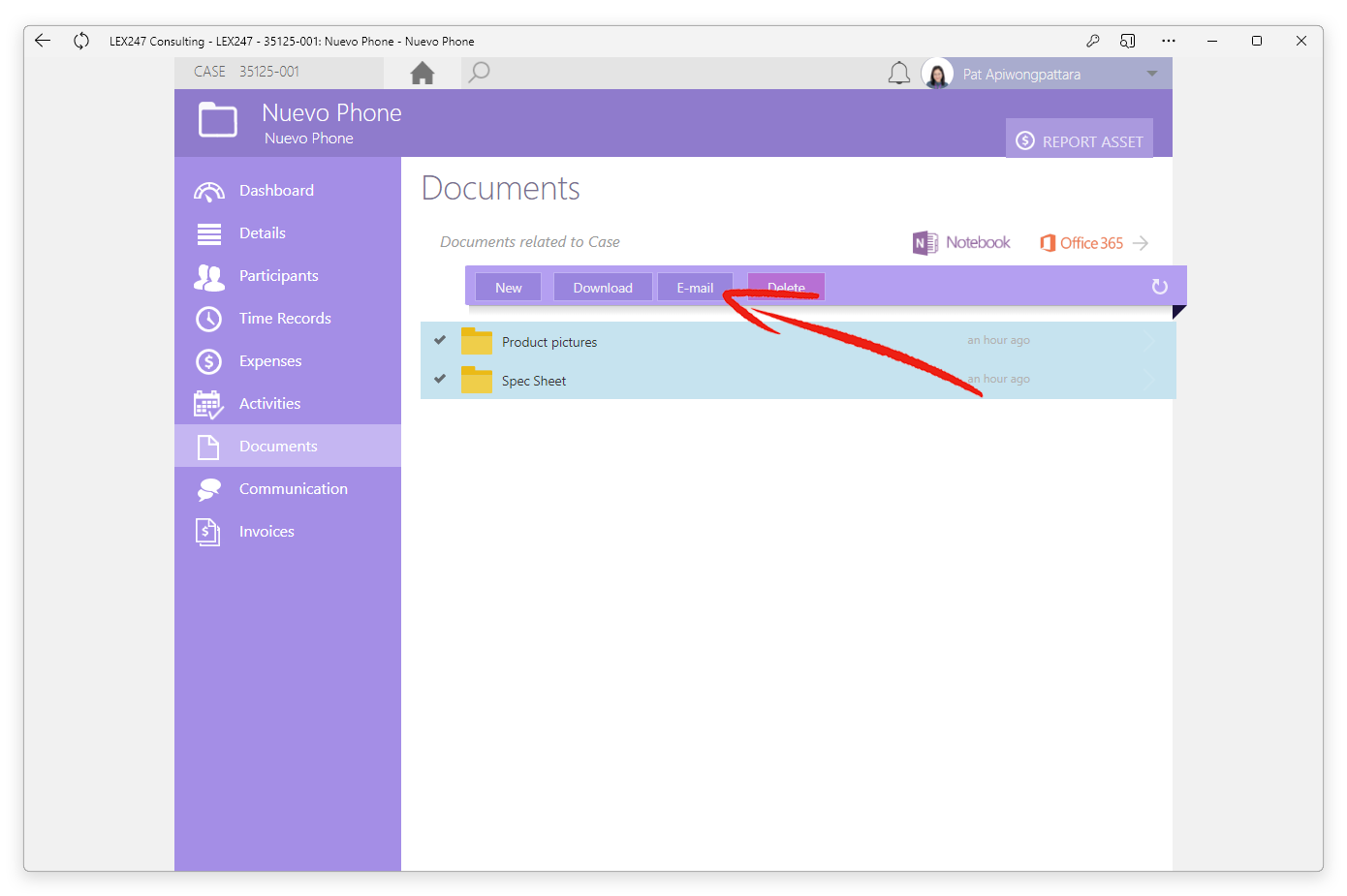 The .msg file will start downloading automatically.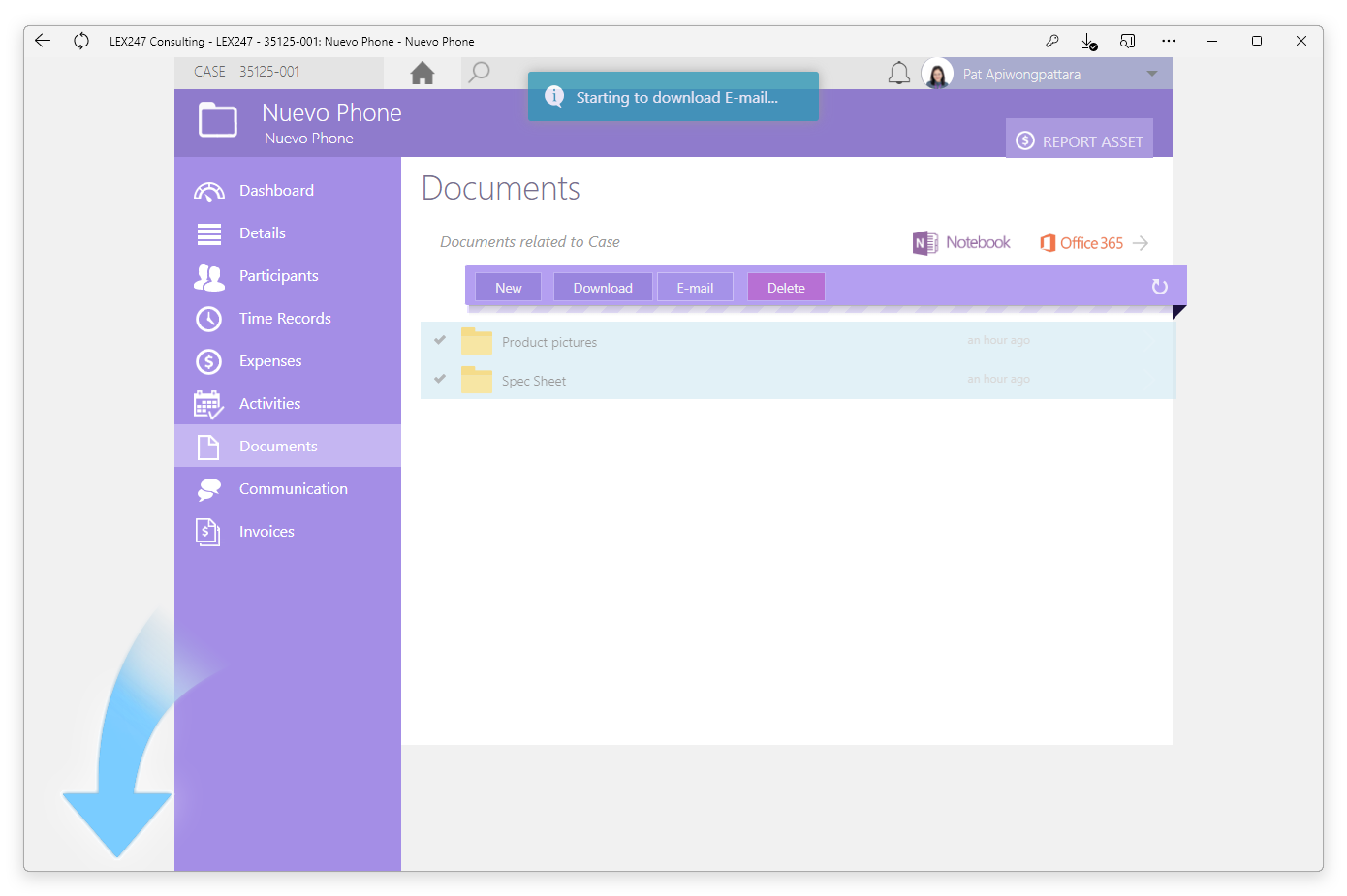 Once the download is complete, click on the file to open it.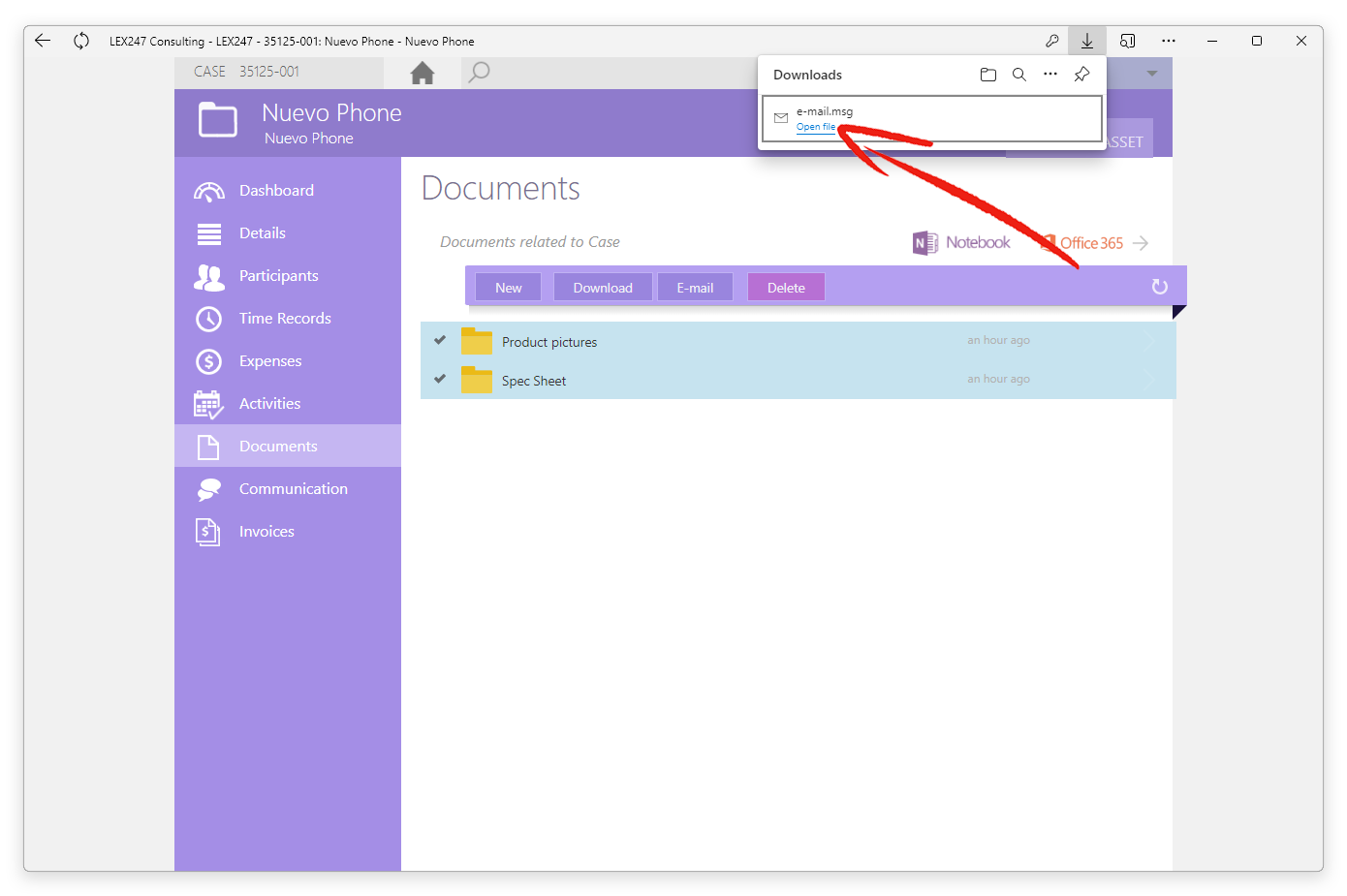 The documents from the .msg file will then be automatically attached to a new draft email, as below.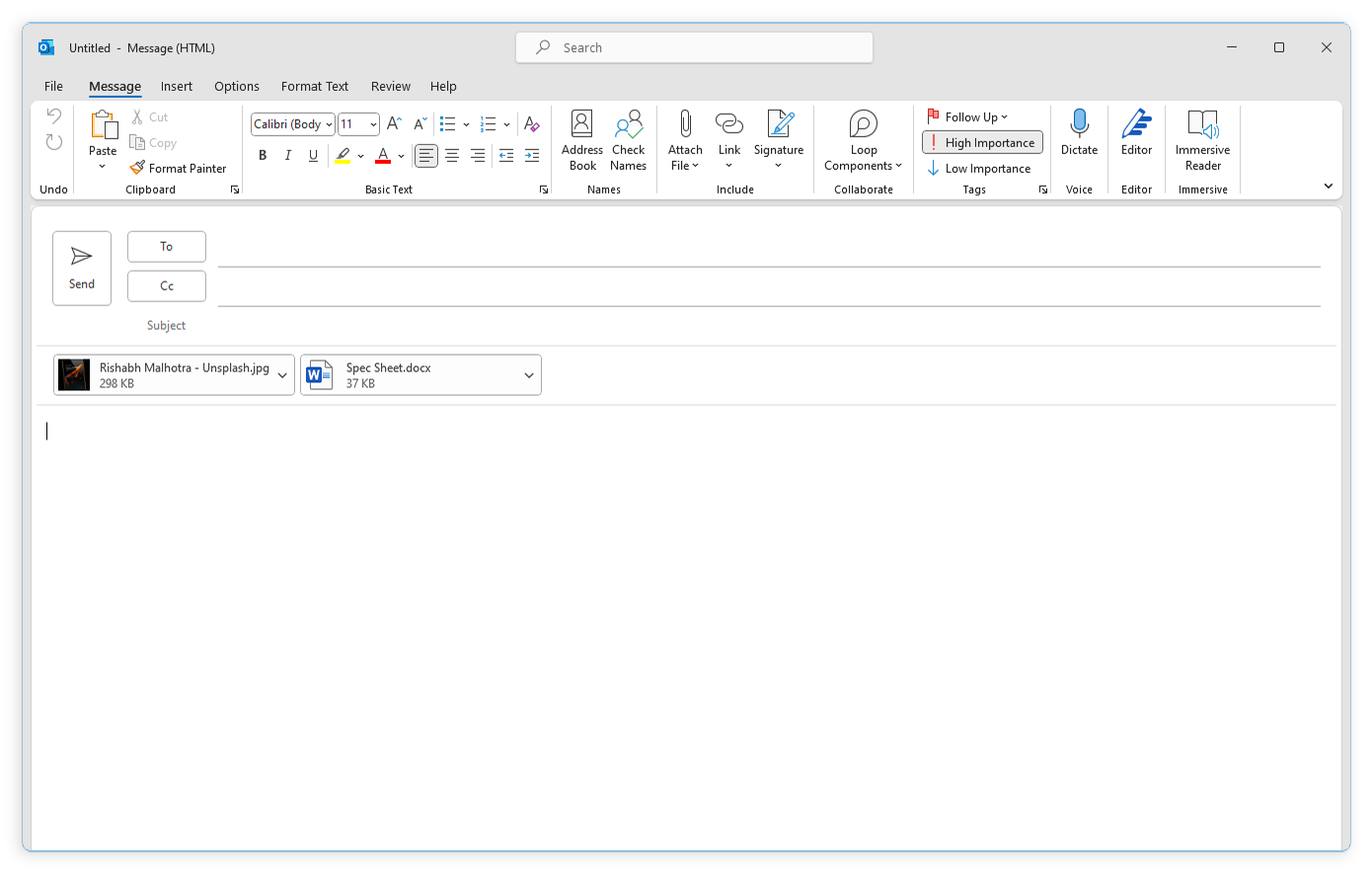 Note:
1. Depending on the integration, the document management system in the article and your environment may differ.