You can delete a file or folder that has been uploaded to the document library on the following Cards:
Case Card
Client Card
The look and functionality of the document library on both Cards are identical. However, in this article, we will delete a file from the Case Card.
To delete a file on the Case Card, head over to the Documents-view.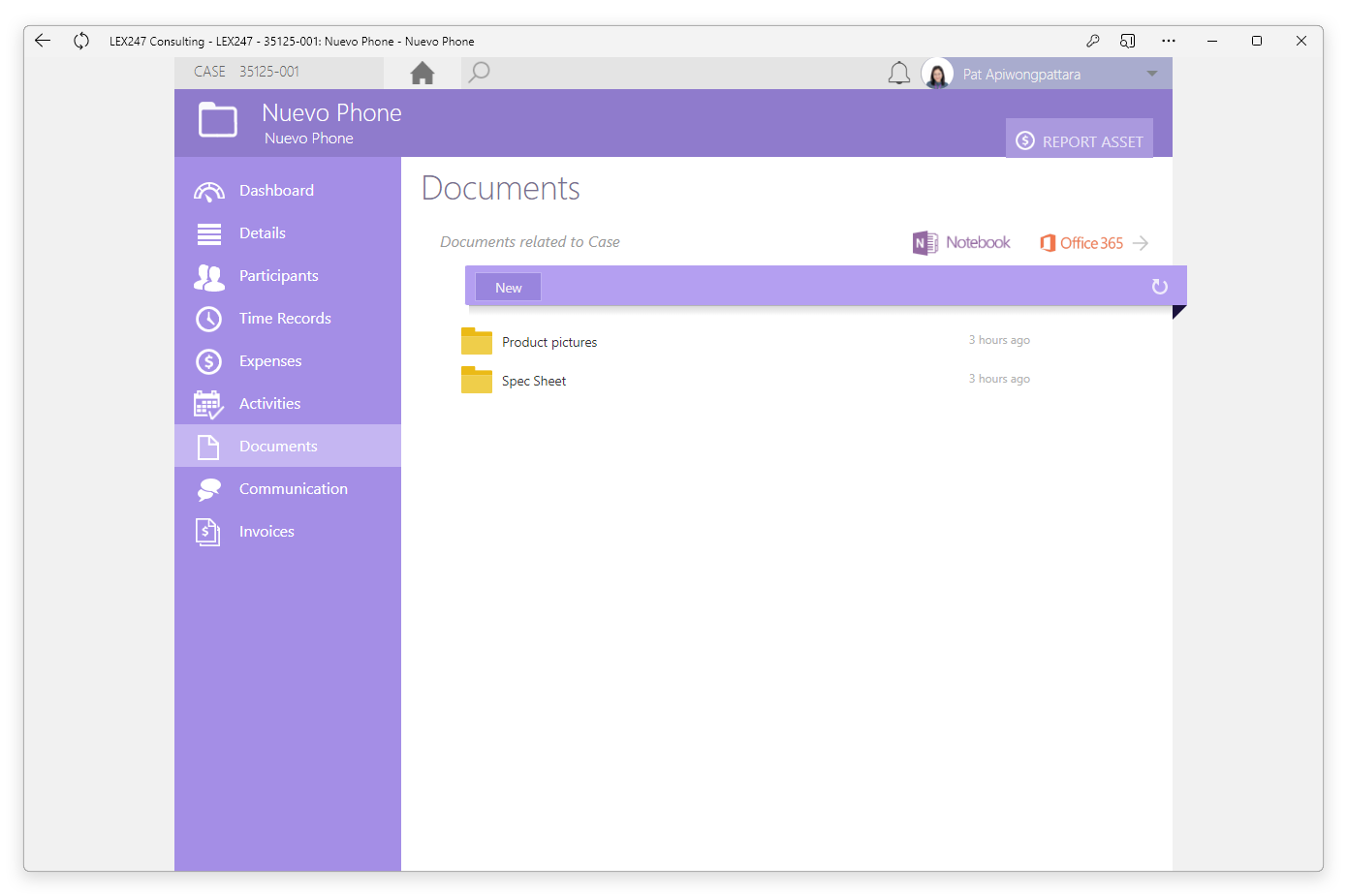 Select one or multiple files or folders you want.
The following menu will appear, click the Delete button.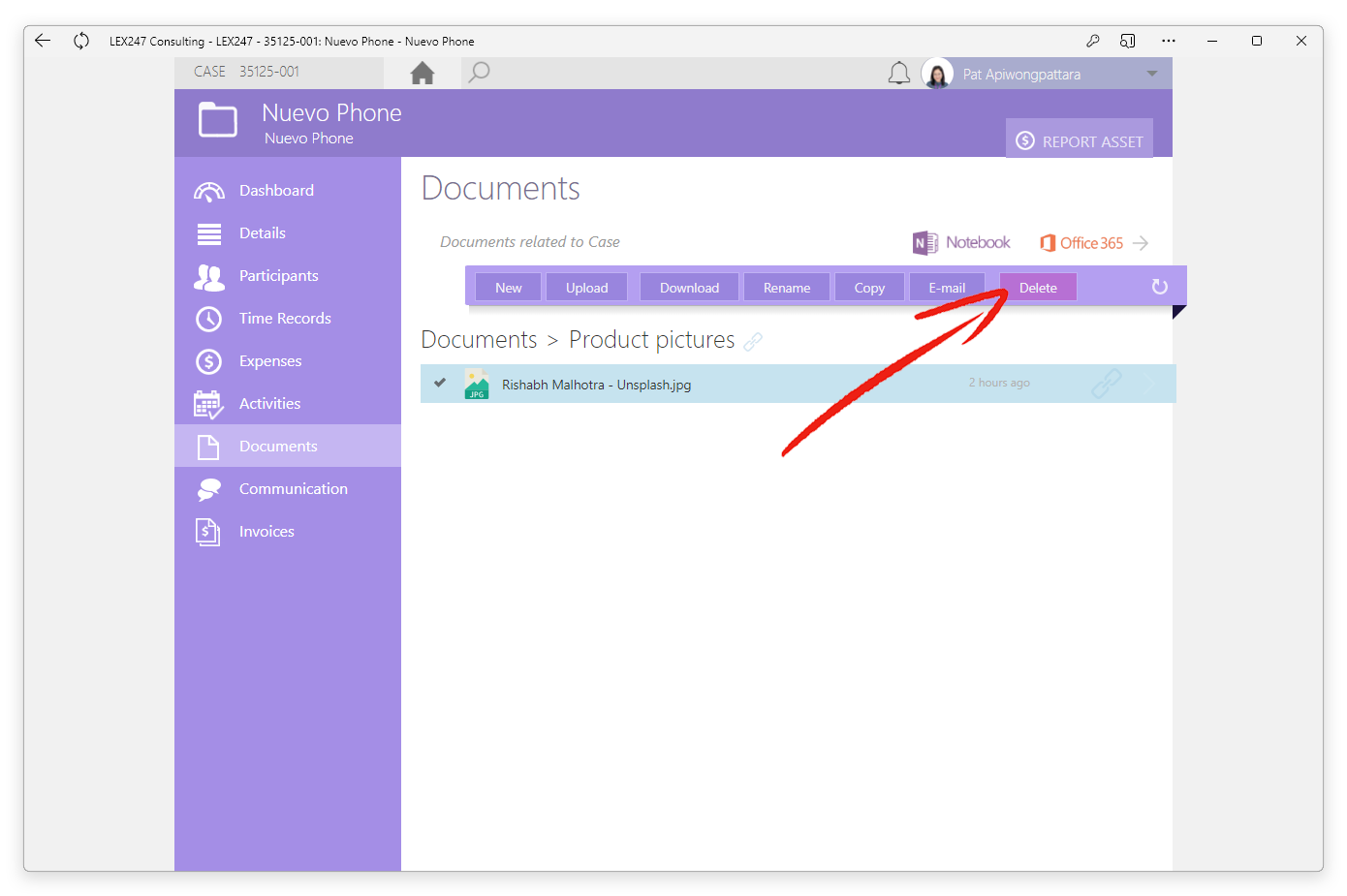 Click the OK button and you are done.

Note:
1. Depending on the integration, the document management system in the article and your environment may differ.