To view done periods, head over to the Main Card, Time Records-view, under the Manage Time section.
Click on the View done periods button.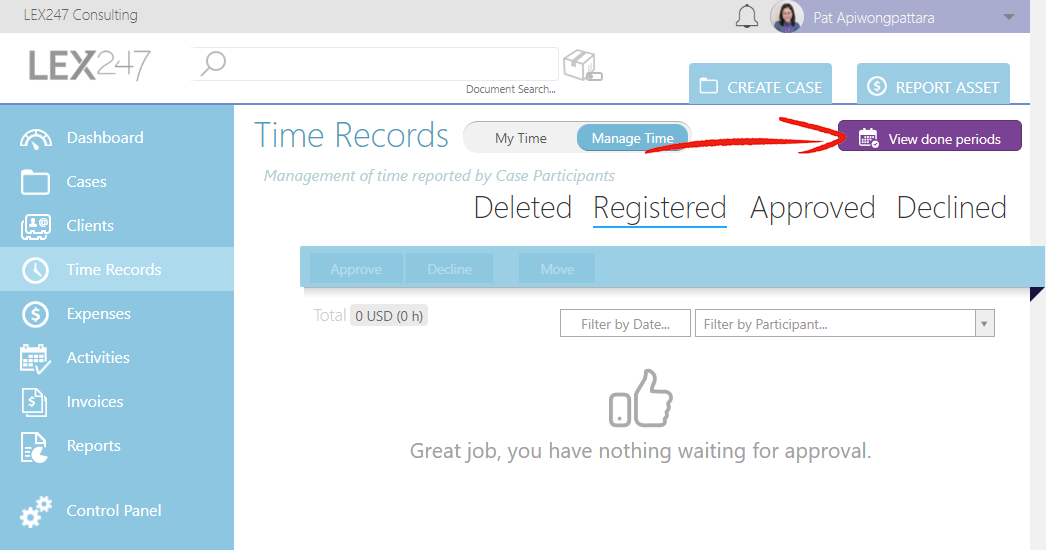 The following dialogue will appear.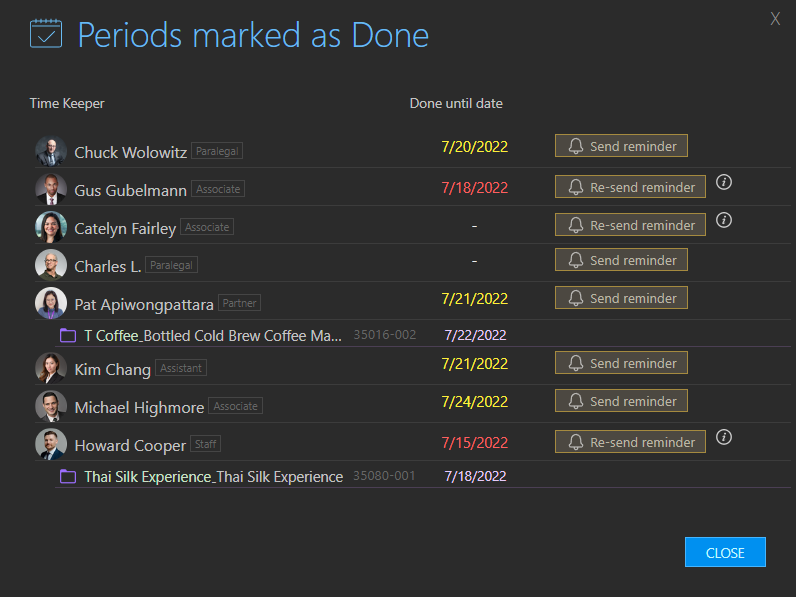 This dialogue will display a list of active Users (Time Keepers) and their done-until dates. If you are a Client or Case Manager, you will only see Users in the list that are part of your cases. If you are an 'Assistant', you will see a list of all Users within your Business Unit(s).
The done periods are listed under the Done until date as below.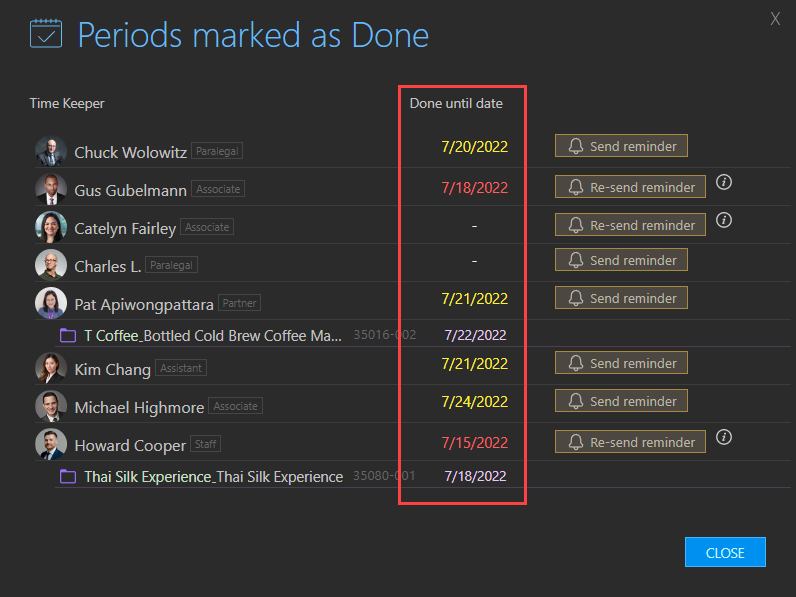 Note:
1. Ensure that you are either a Client Manager, a Case Manager, or a User with 'Assistant'-role setup to be able to view periods.