To add registered expenses to an existing invoice, head over to the Main Card, Invoices-view, under the Drafts section.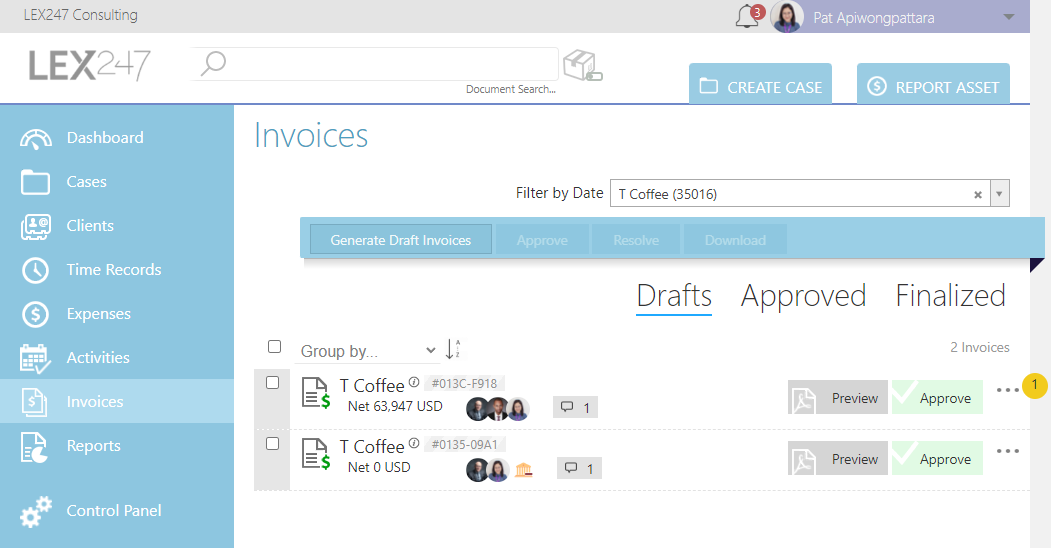 In the Drafts section, if an invoice has more assets that are not included yet, an invoice asset indication icon (

) will appear. Hover your mouse cursor over an invoice, click on it to open the invoice.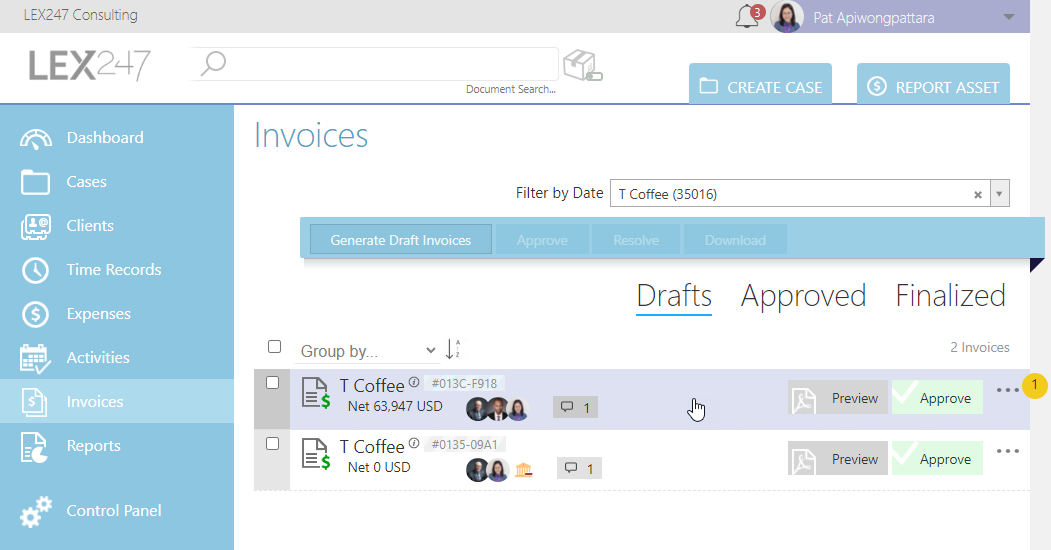 In the Time section, click on Expenses to continue.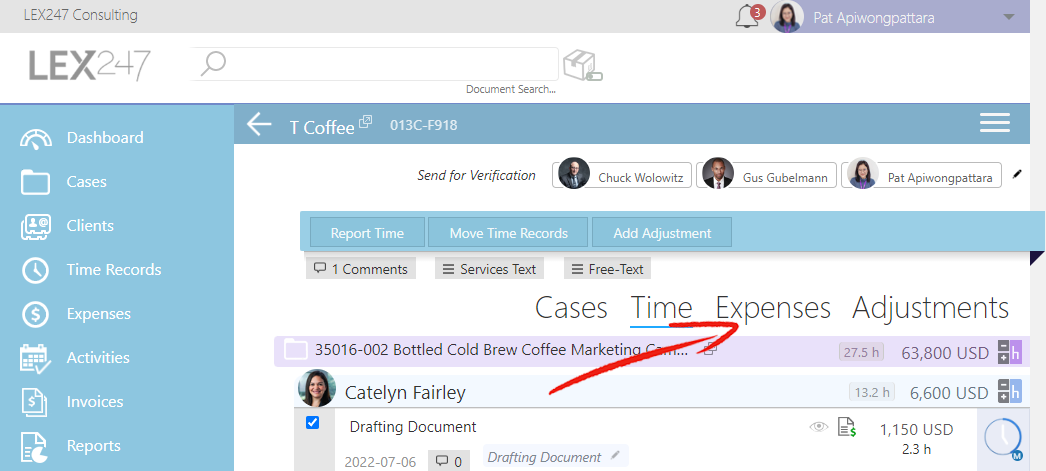 In the Expenses section, all of the expenses that have not yet been added will be greyed out and appear at the bottom of the list per listed User.
To add the expense(s) to the invoice, tick in the box on the left of the greyed-out expense(s) you wish to add to the invoice.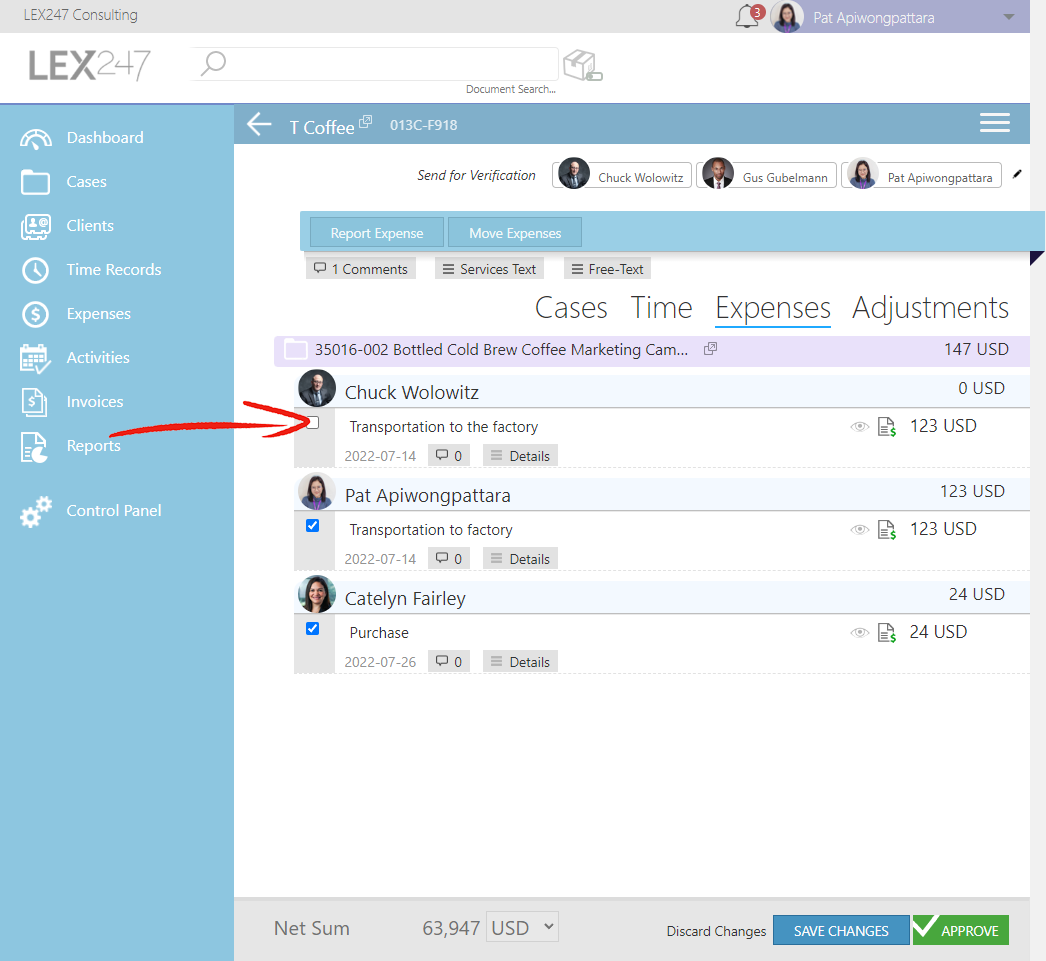 Once you are done adding, click on the Save Changes button if you wish to continue working on the invoice later.

Or click on the Approve button to approve the invoice.

Note:
1. Ensure that you are either a Client Manager, a Case Manager, a User with 'Accounting'-role or a User with 'Administrator'-rights to be able to view this.