To view an invoice that has been credited, head over to the Main Card, Invoices-view, under the Finalized section.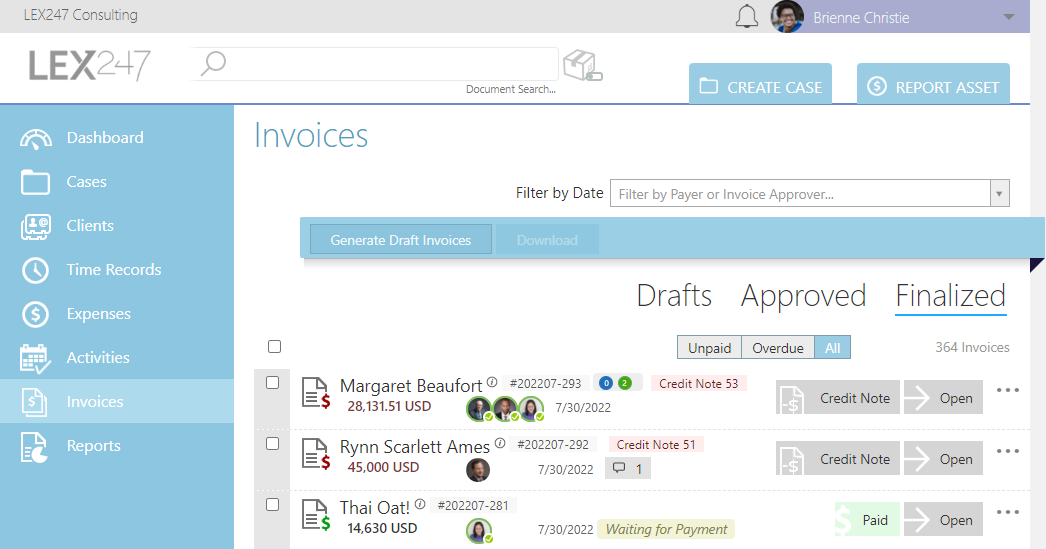 A credit invoice will appear with a different icon, a credit note number, and a view credit note pdf button as below.

Click on the Open button to view the invoice.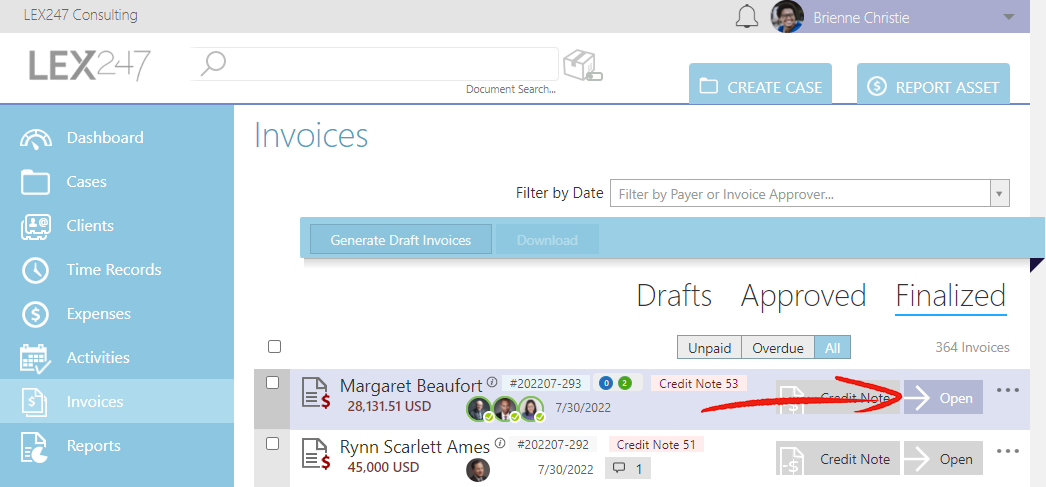 Once you are in the invoice, it will appear as below.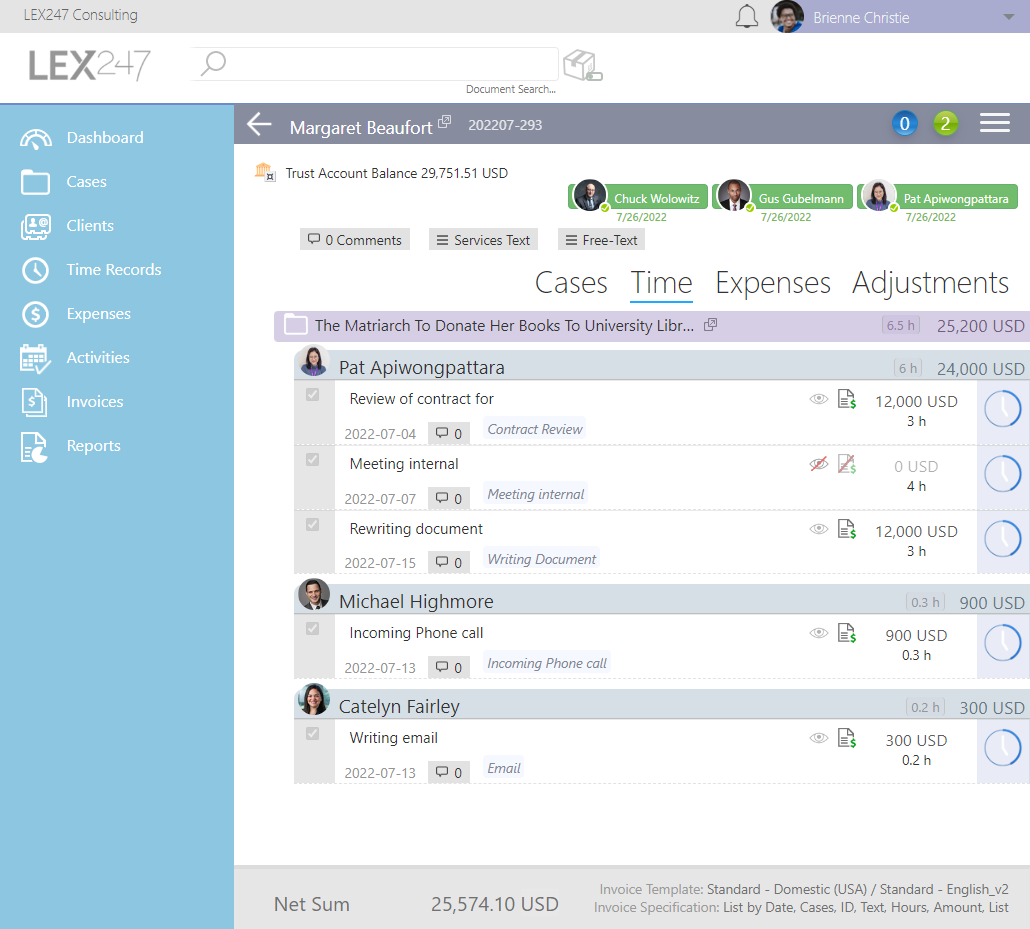 Notes:
1. Ensure that you are either a Client Manager, a Case Manager, or a User with 'Accounting'-rights setup to be able to view a credit invoice.
2. Invoices that have been credited will be "read-only", meaning that the assets you see in the credited invoice are the assets that were on the invoice at the time of finalisation.