To activate a deactivated custom report, head over to Control Panel, under the General section, and click on Manage Custom Reports.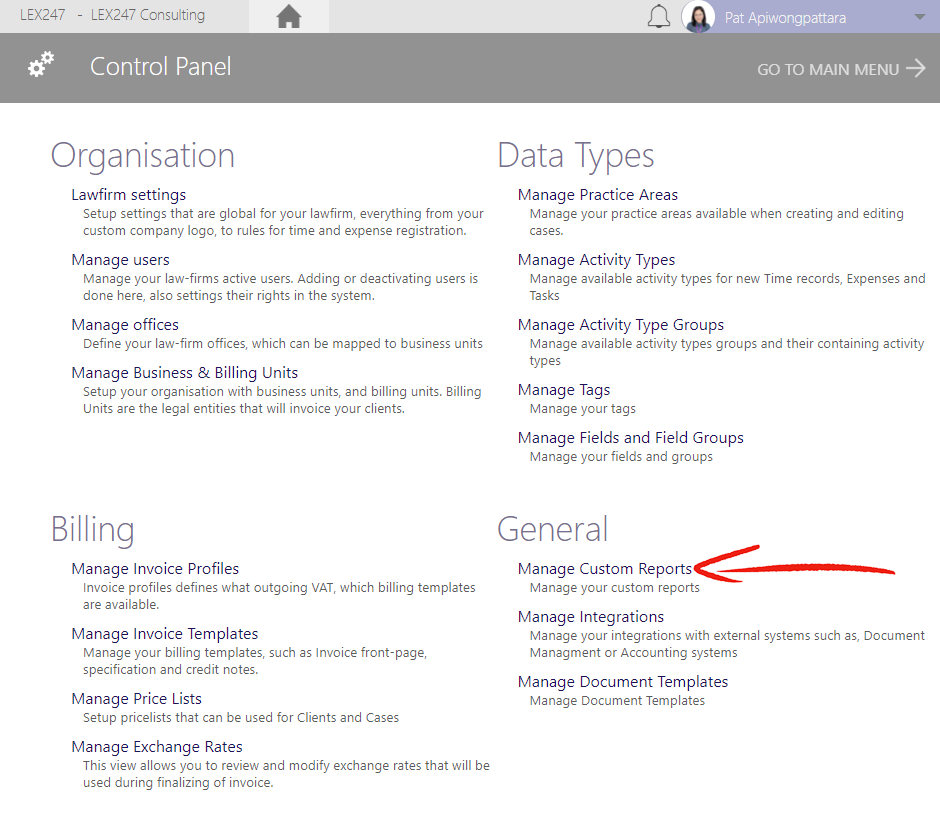 On the Selected View, select the Inactive Templates view.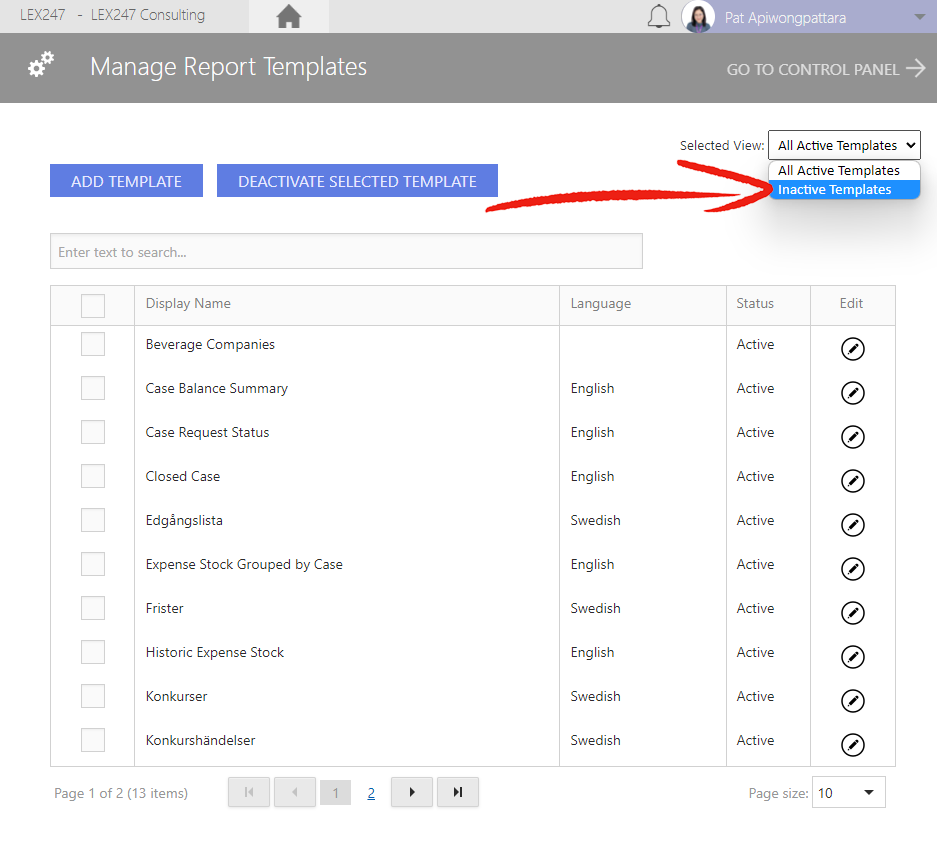 Find the custom report you wish to activate simply by scrolling through the list or typing in the search bar.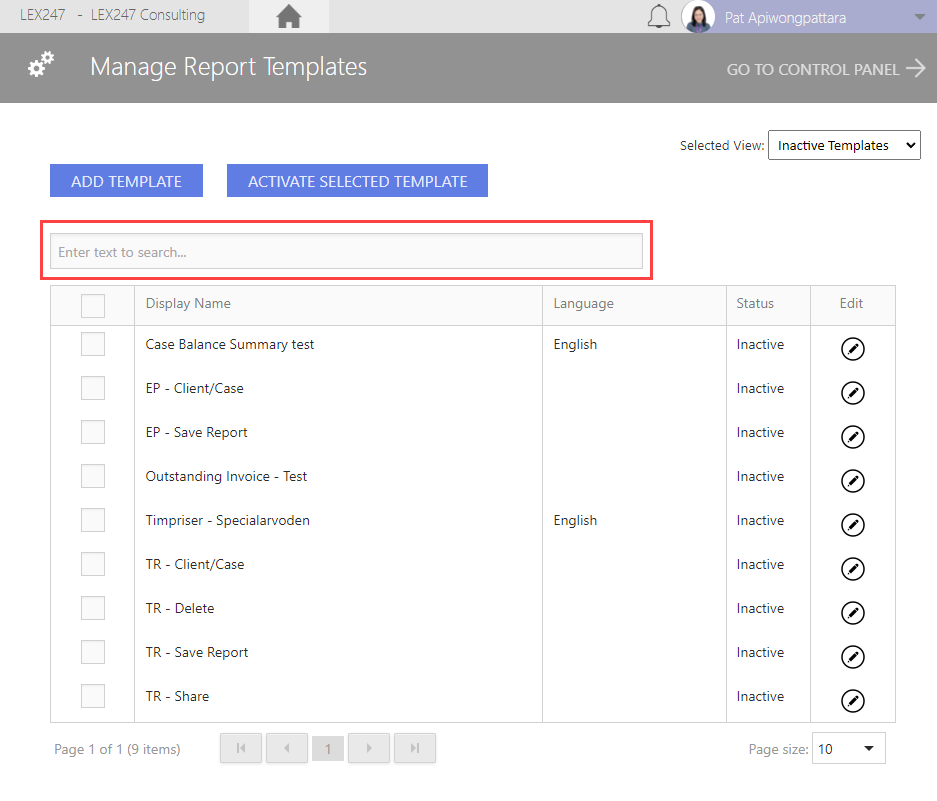 There are two ways to activate the custom report, and they are as follows:
Edit Report Template
Click on the 'Pencil'-icon (

) on the right side of the custom report.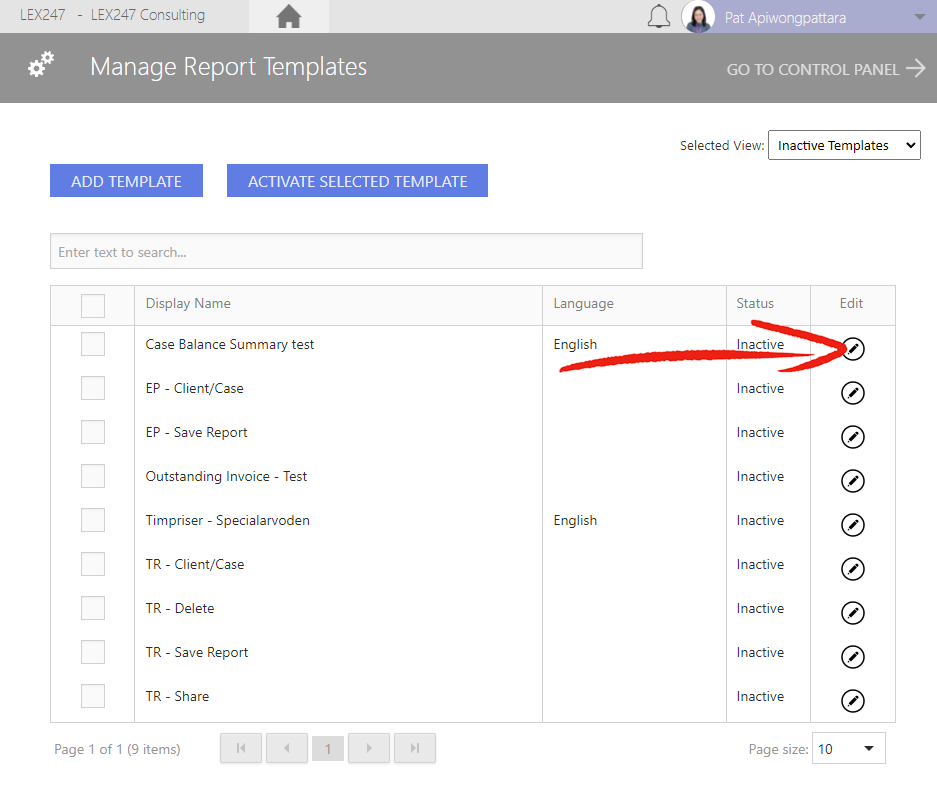 The following dialogue will appear, click on the Activate button and you are done.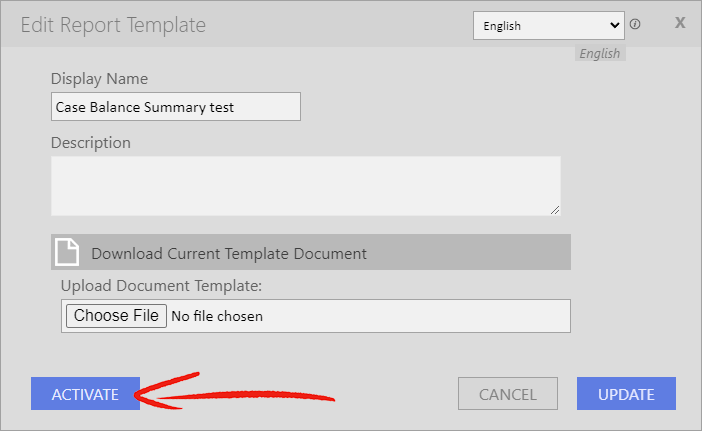 Activate Selected Template button
This method allows you to tick a single or multiple reports. Tick the box in front of the display name to select the custom report(s) you wish to activate.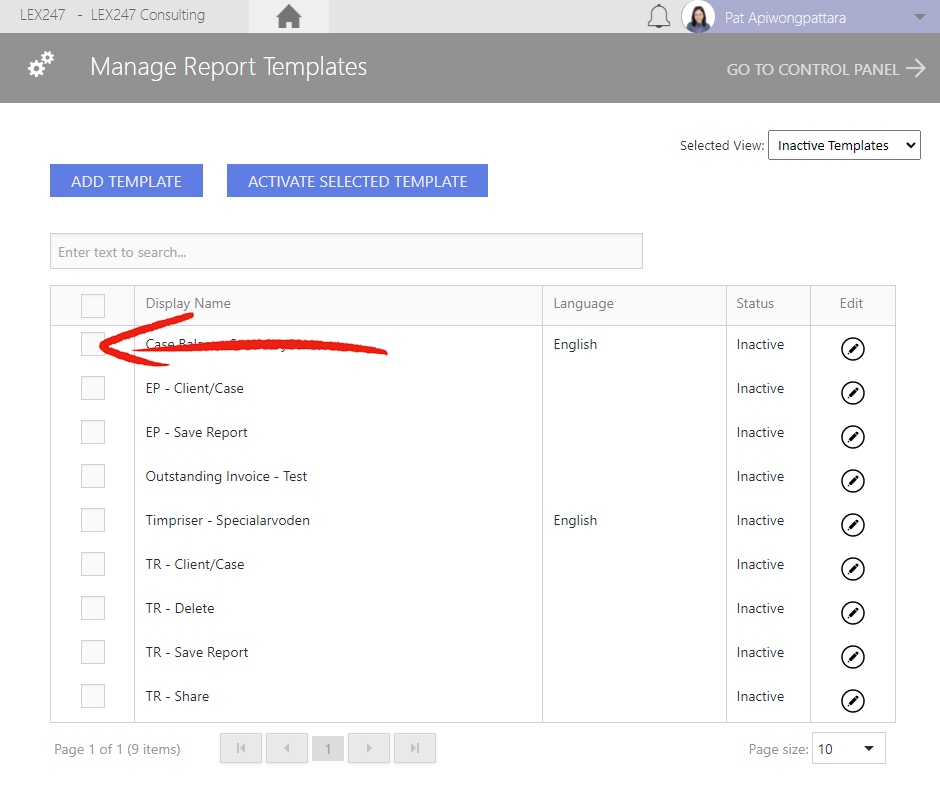 Click on the Activate Selected Template button and you are done.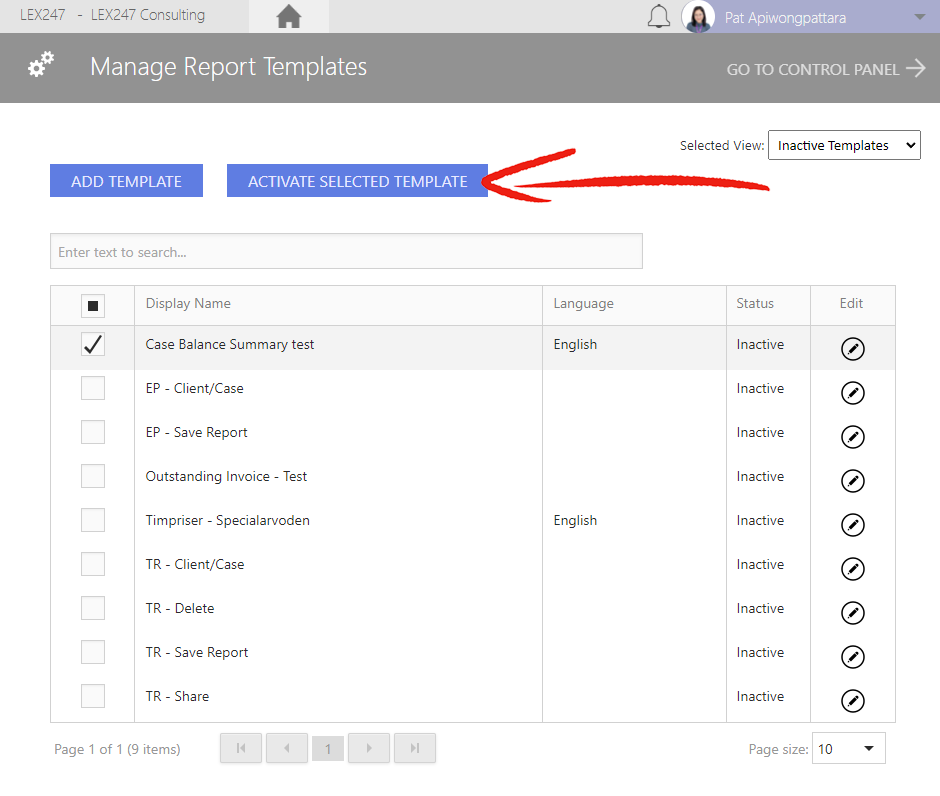 Notes:
1. Ensure that you are a User with 'Administrator'-rights to be able to access Control Panel.
2. You can activate a deactivated saved report. To differentiate a saved report from a custom report, look at the report language. If the report language is missing, then that is a saved report.