You can perform the following actions on the Case Card:
Removing a Default Hourly Fee's
็Head over to the Details-view, under the Default Hourly Fee's section, and click the 'Trash'-icon.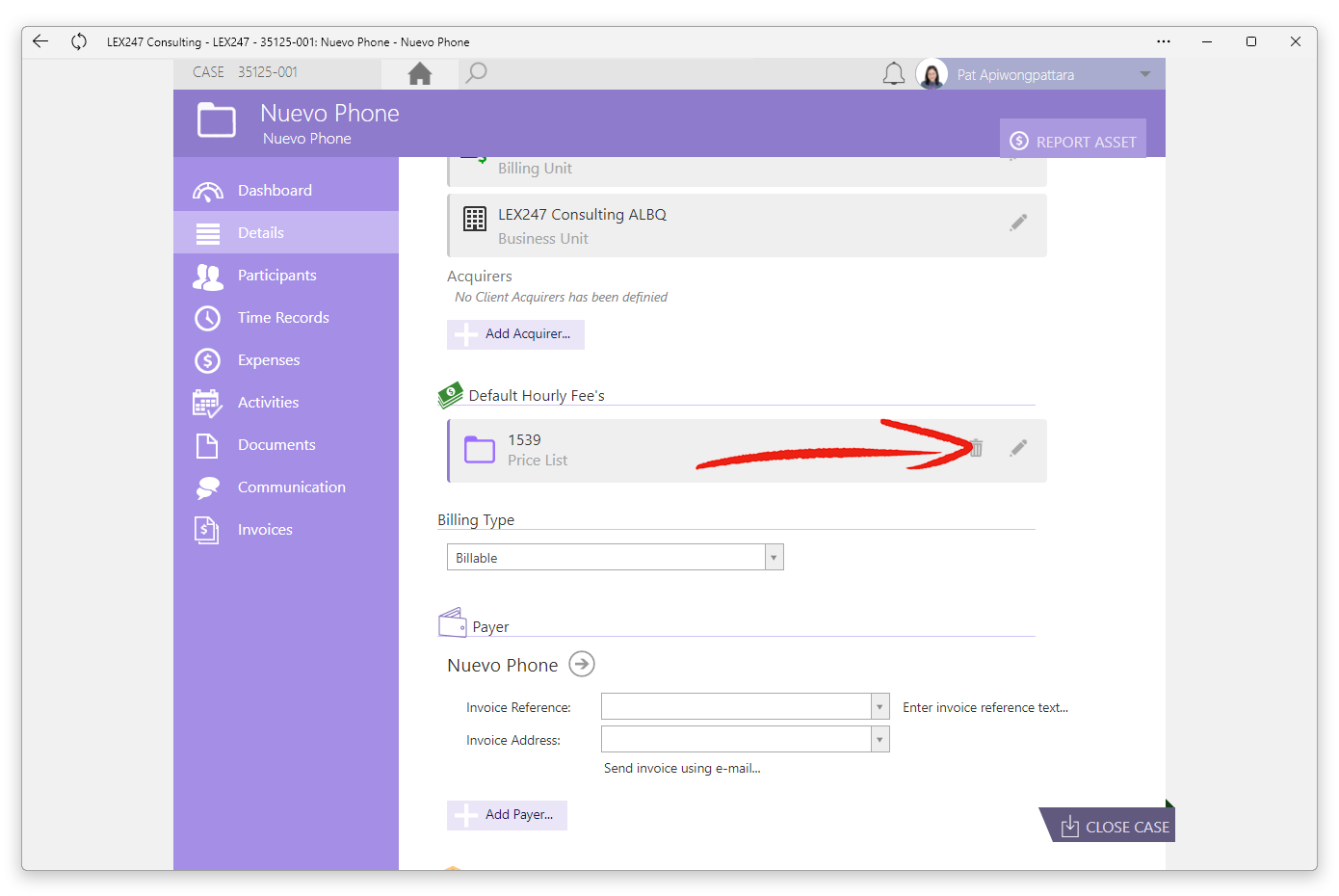 The following options will appear; click Yes, and you are done.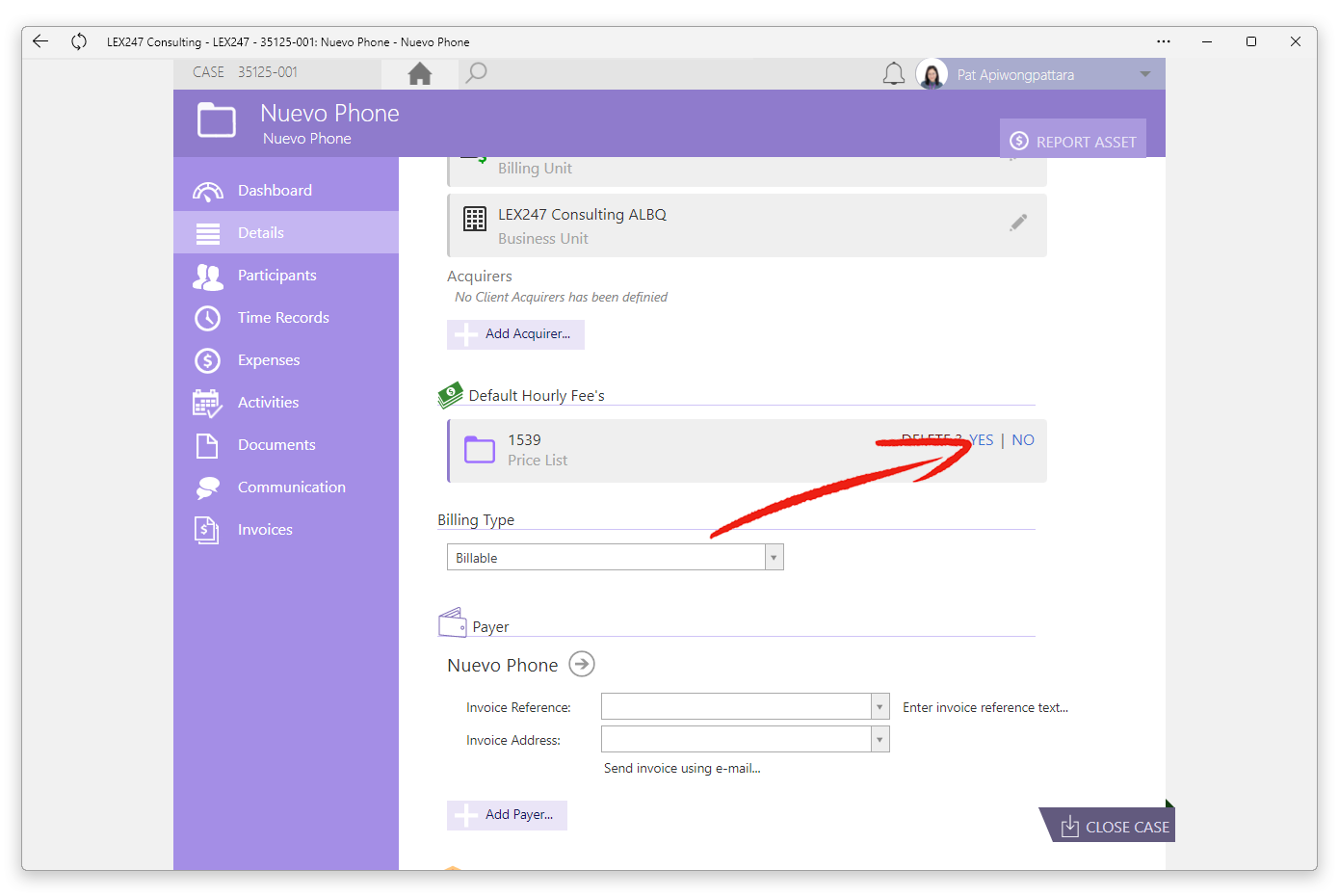 Removing a User Fee set at Case Participant level
The Case Participant level can be set for any Case Participant with any role; once set, the fee will have the information "Fee set at Case Participant Level" displayed next to it.
To remove it, head over to the Participants-view, under the Case Managers or Participants section.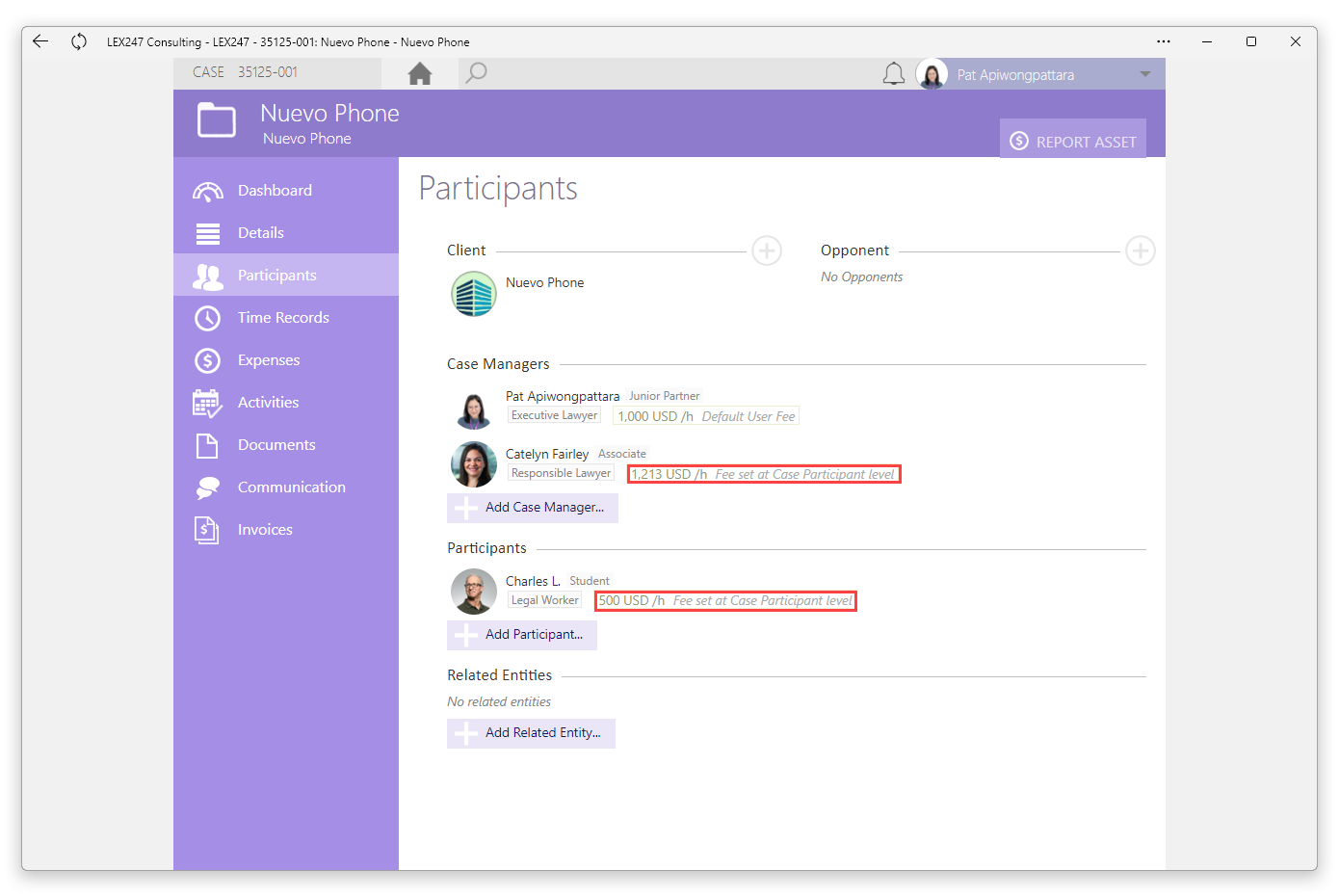 Hover your mouse cursor over the User you want; once the 'Pencil'-icon appears, click on it.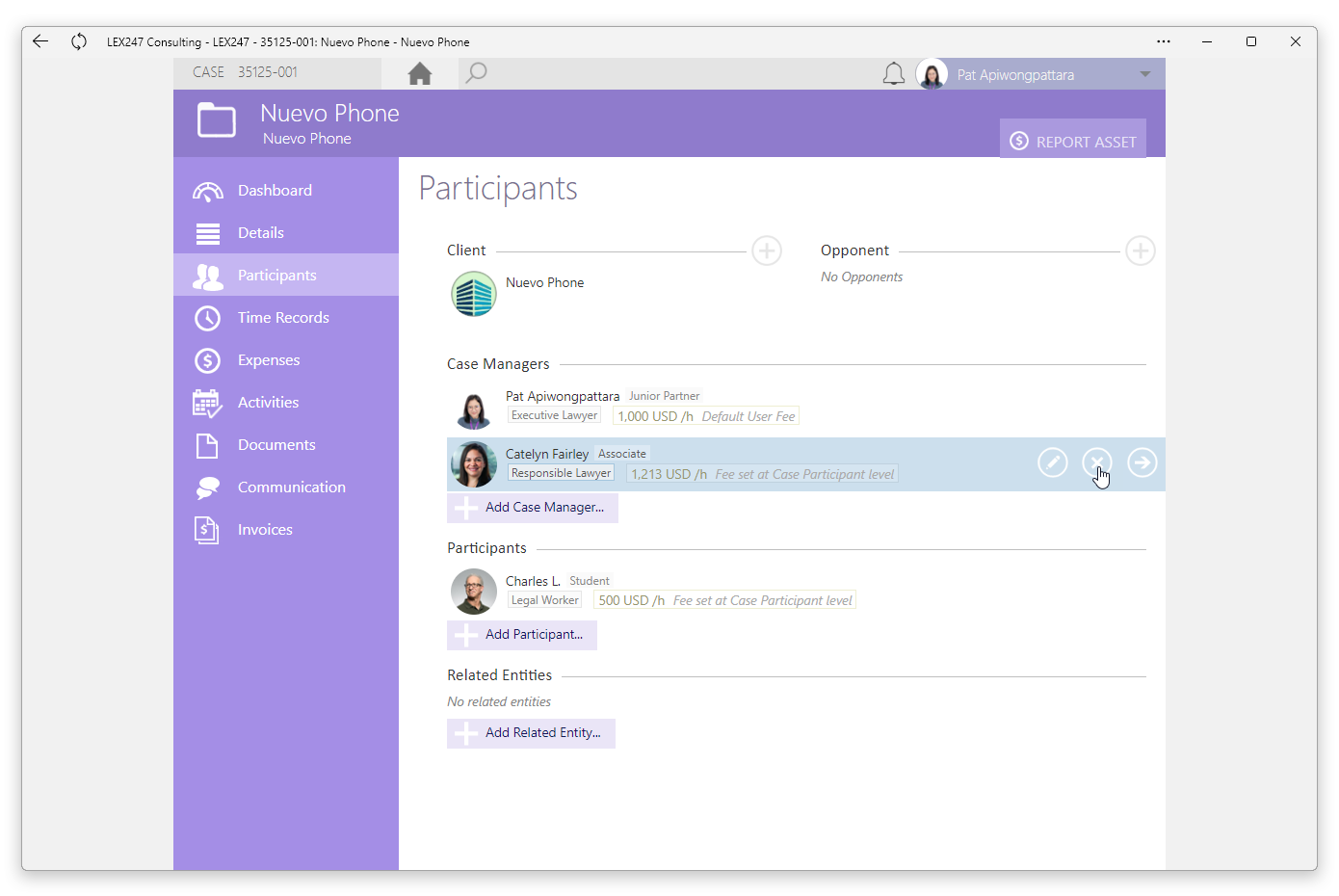 The following dialog will appear, click the 'X'-icon to remove the fee.

Click the Update Case Manager button and you are done.

Note:
1. Ensure that you are either a Case Manager, a Client Manager, a User with 'Assistant'-role, or a User with 'Administrator'-rights set up to be able to make changes.