To restrict an existing business unit, head over to the Control Panel, under the Organisation section, click on Manage Business & Billing Units.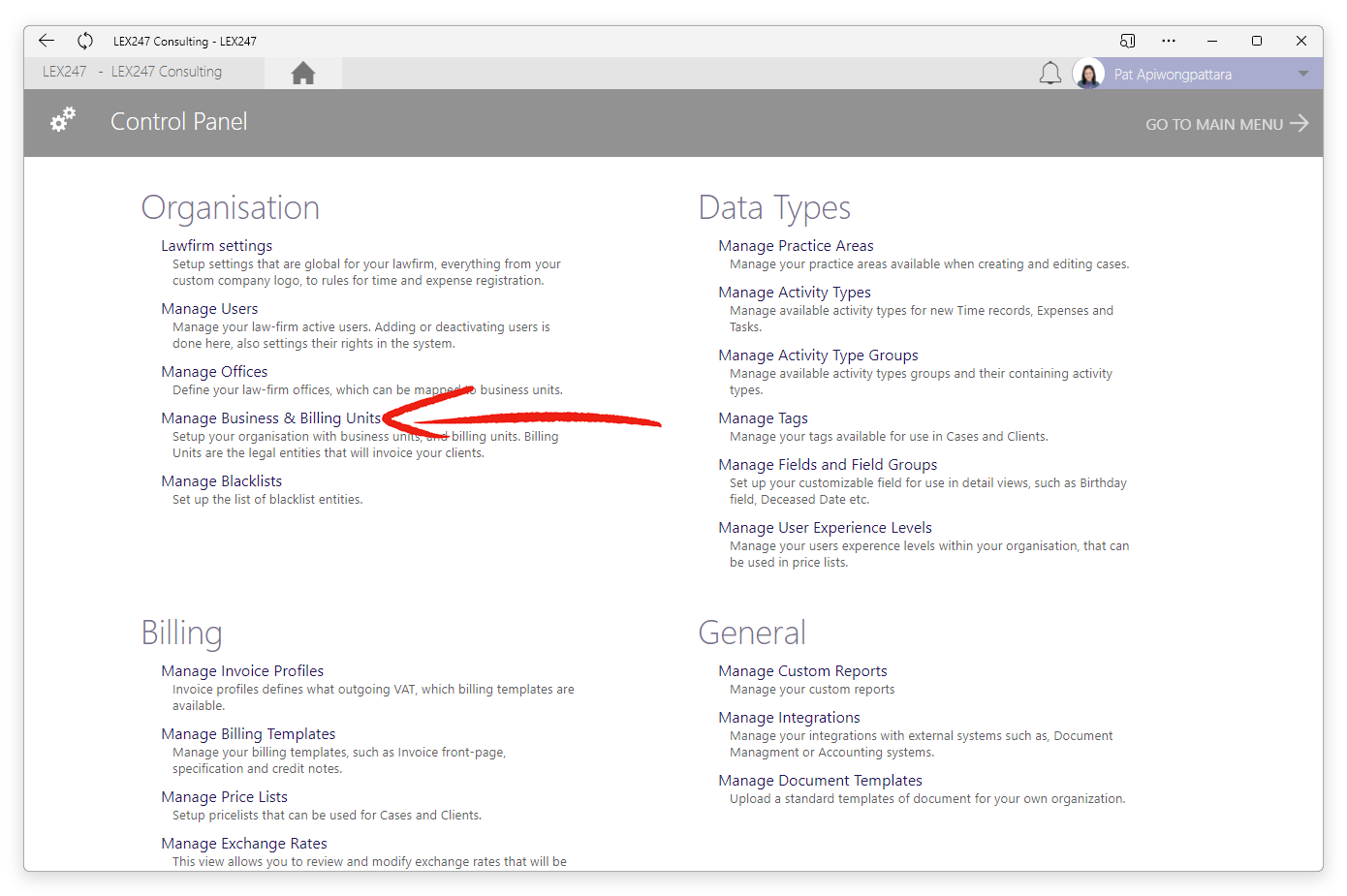 The list of existing business and billing units will appear, you can search for the business unit you want by scrolling through the list or entering the business unit name in the following field.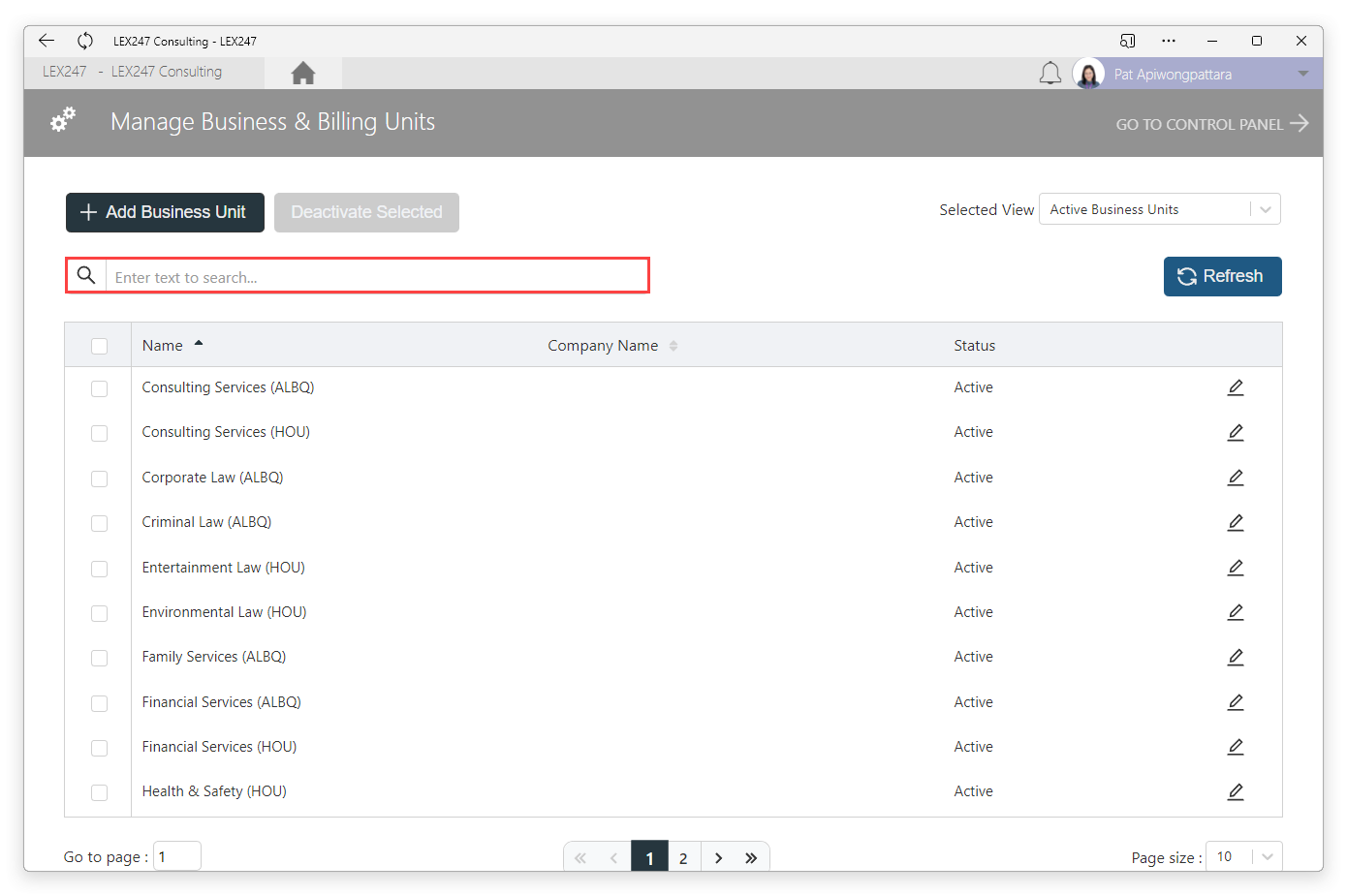 Click the 'Pencil'-icon.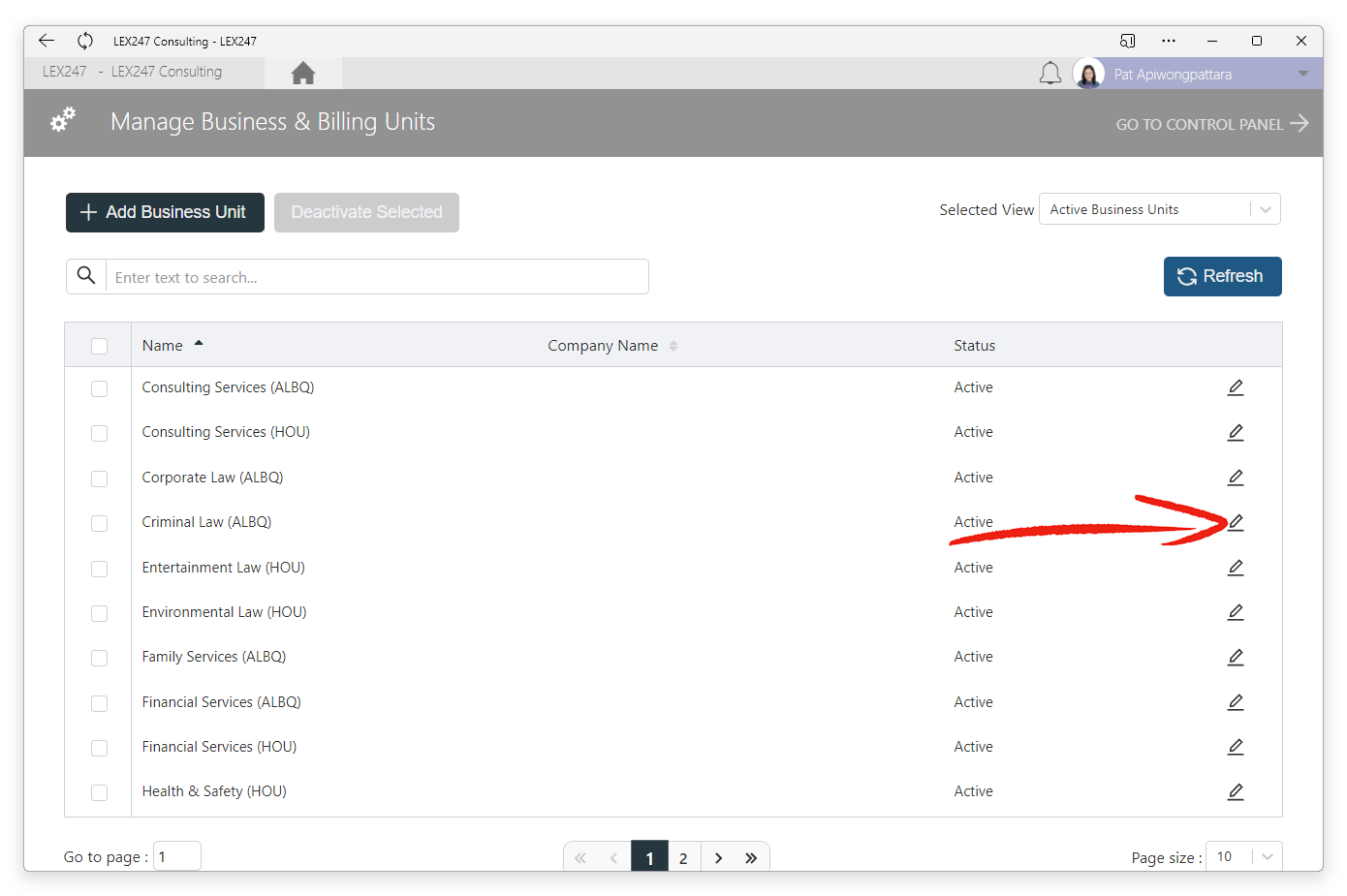 The following dialog will appear, select Restricted.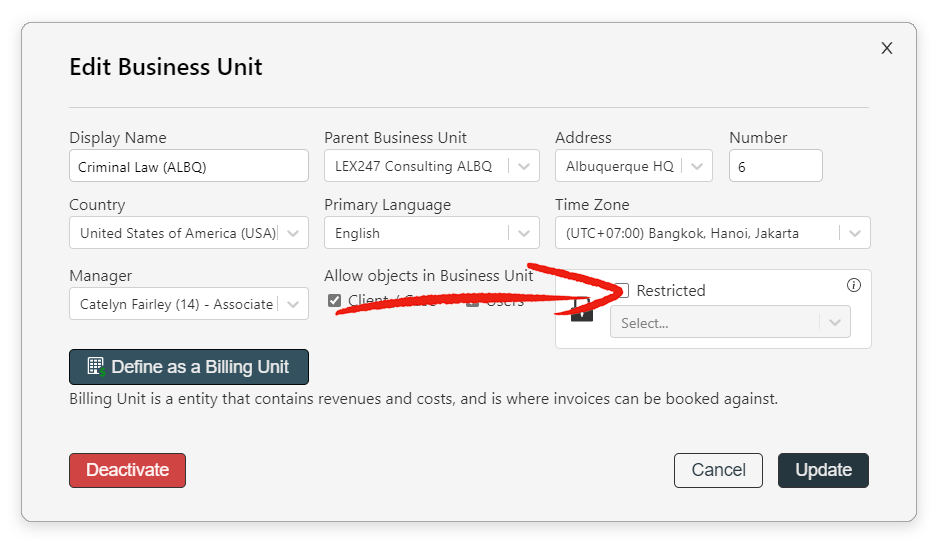 Click the Select... field.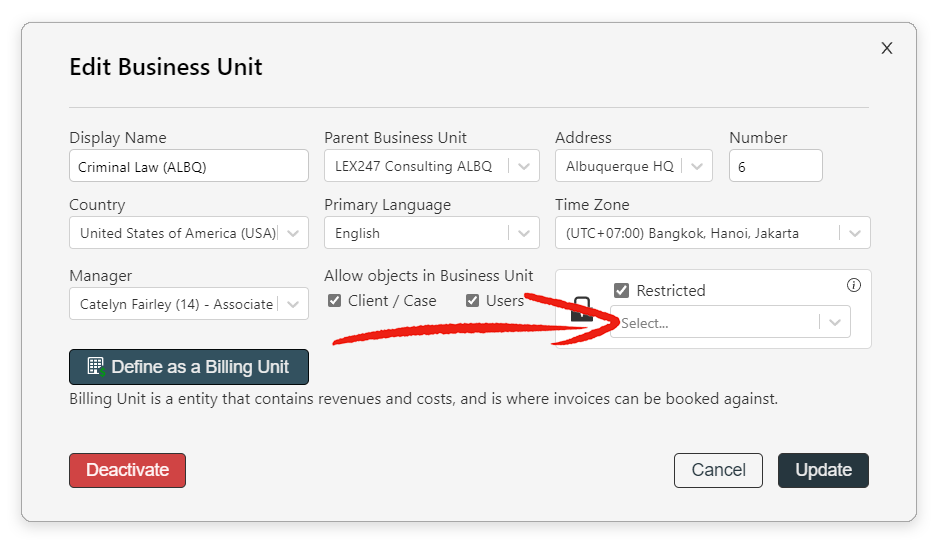 The following drop-down dialog will appear, select one of the following options:
Inherit based on business unit structure
Users must have explicit access to business unit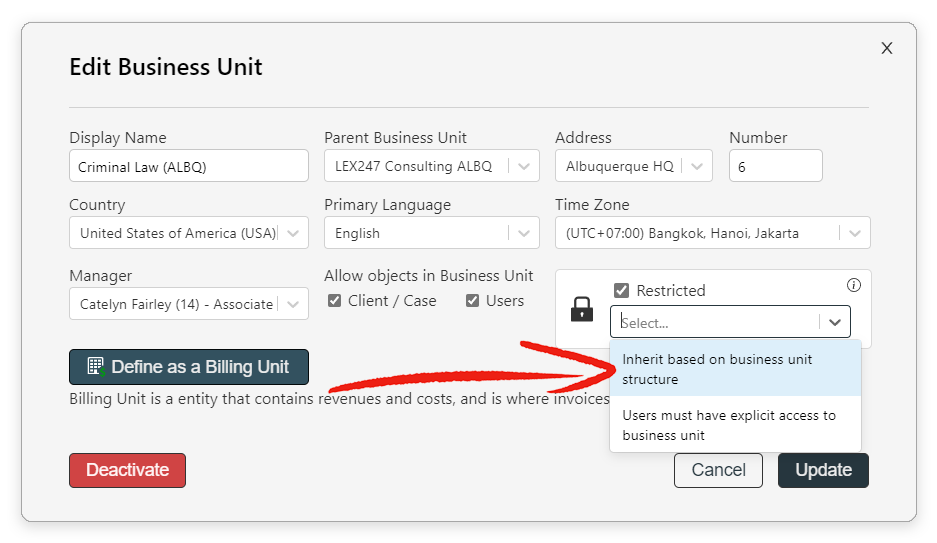 Click the Update button.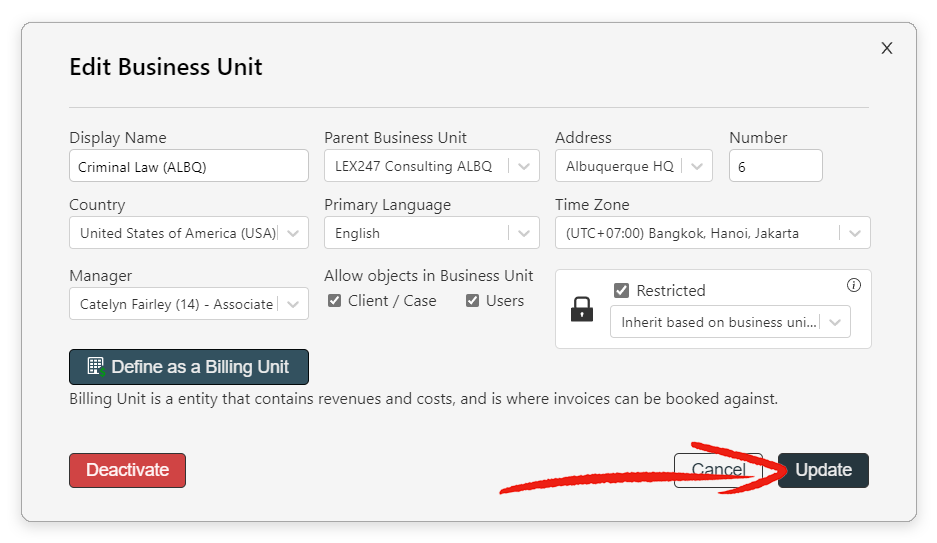 Click the OK button, and you are done.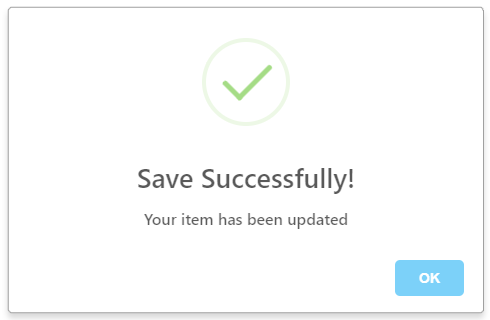 To learn more about removing a business unit restriction, click here.
Note:
1. Ensure that you are a User with 'Administrator'-rights set up to be able to access Control Panel.