To remove the 'Restricted' setting from a Business Unit, head over to the Control Panel, under the Organisation section, click on Manage Business & Billing Units.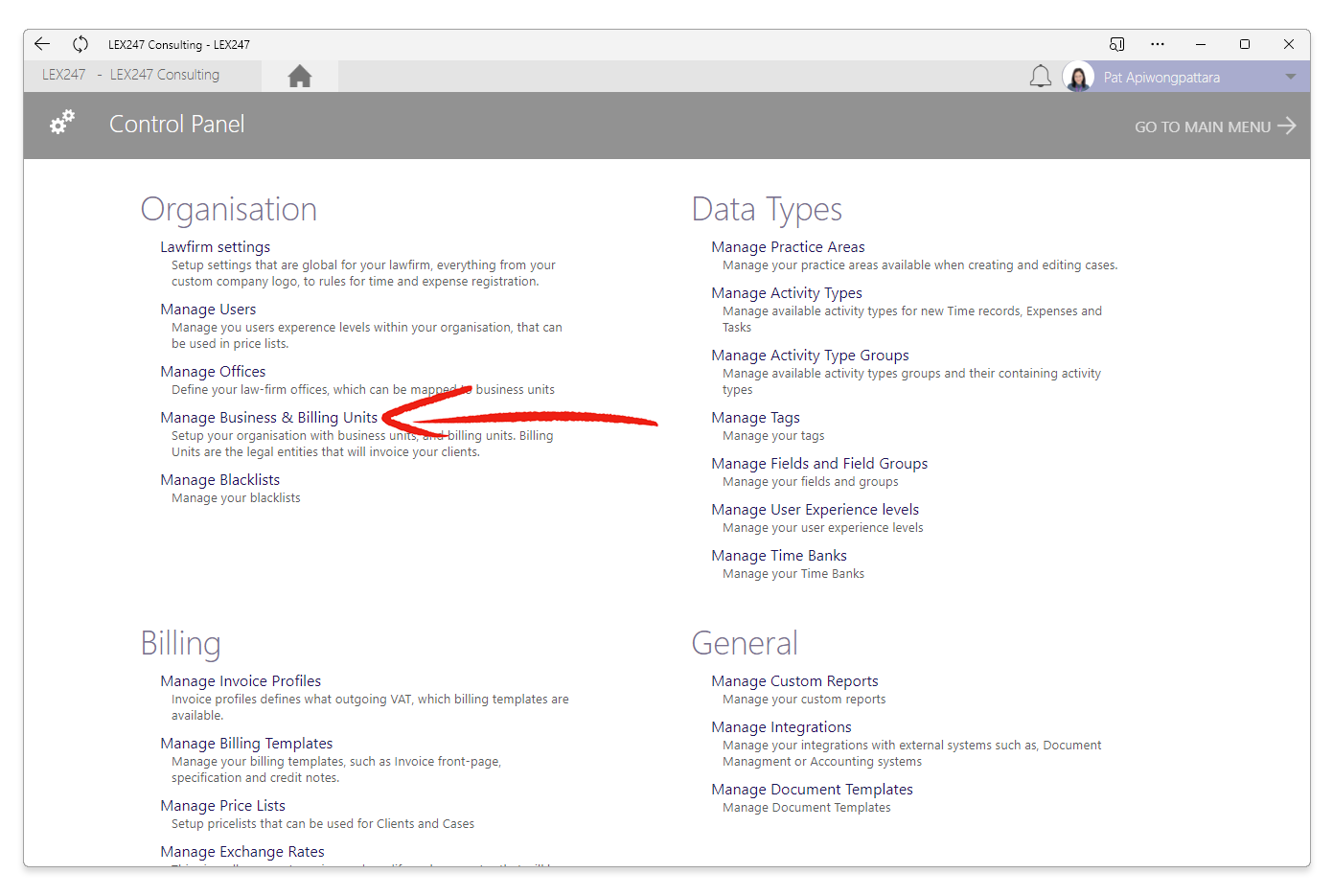 The list of existing business and billing units will appear as below, click on the 'Pencil'-icon to edit any business unit you want.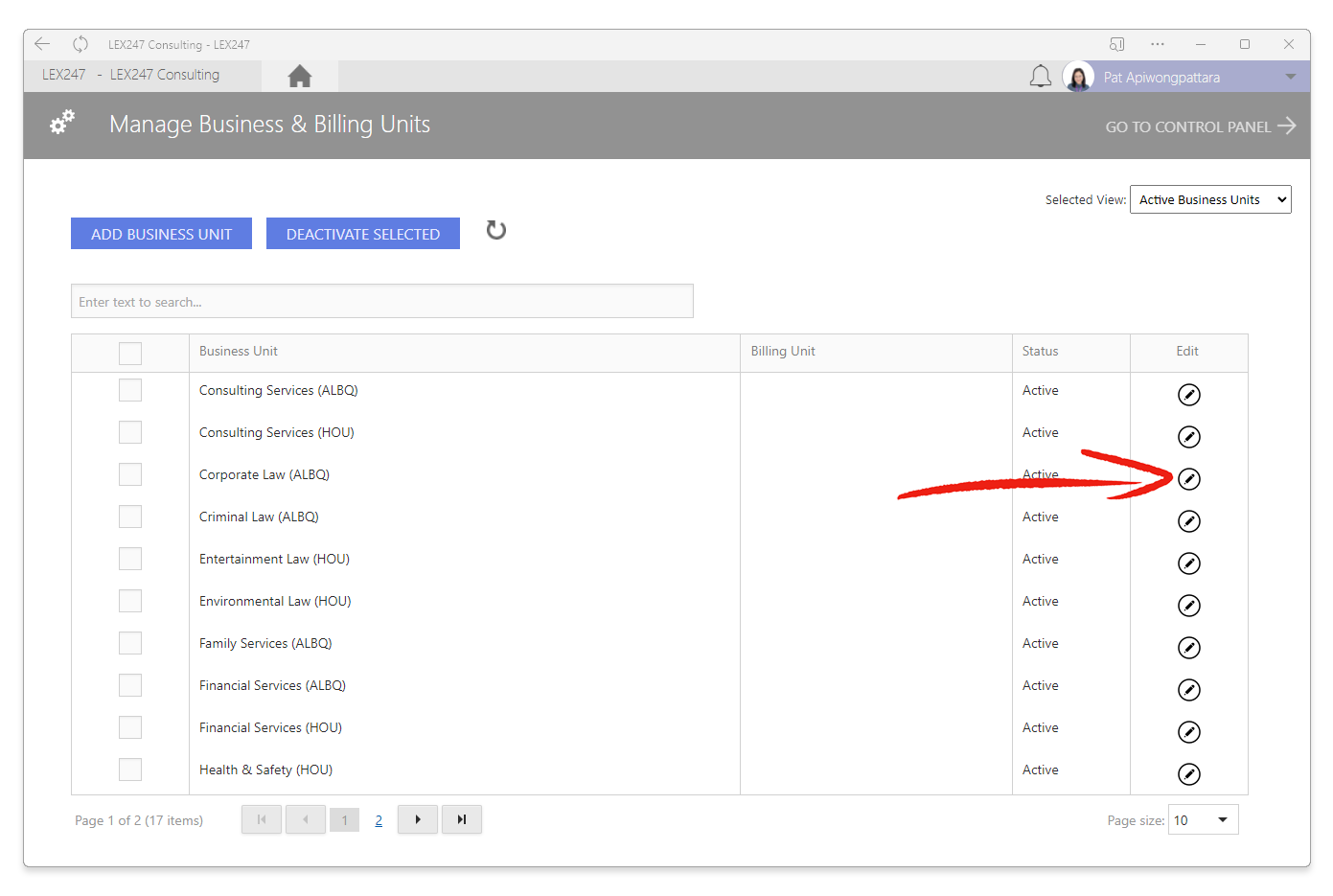 The following dialog will appear, deselect Restricted.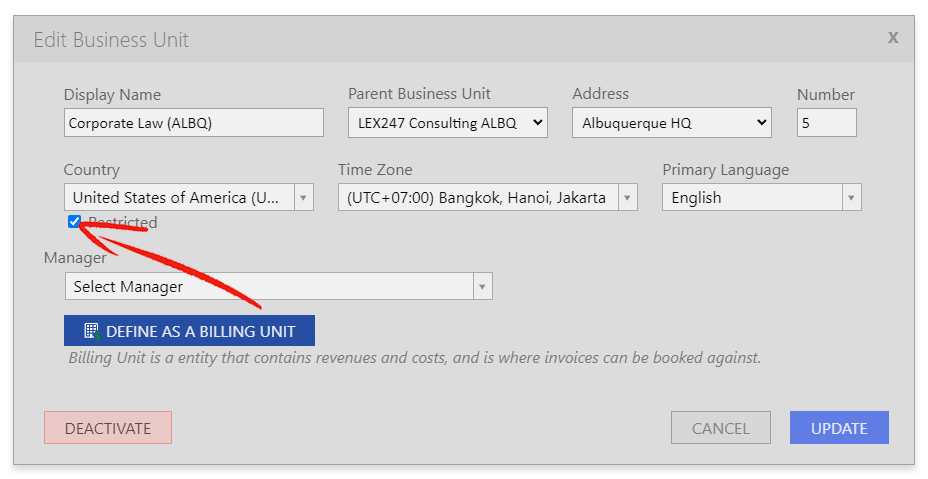 Click on the Update button and you are done.

Note:
1. Ensure that you are a User with 'Administrator'-rights set up to be able to access Control Panel.