A time bank can be found on the following cards, where the functionality is identical:
Client Card
Case Card
Payer Card
Entity Card
In this article, we will remove a time bank from the client's card.
Head over to the Client Card, Details-view, under the Time Banks section, and click the 'Gear'-icon.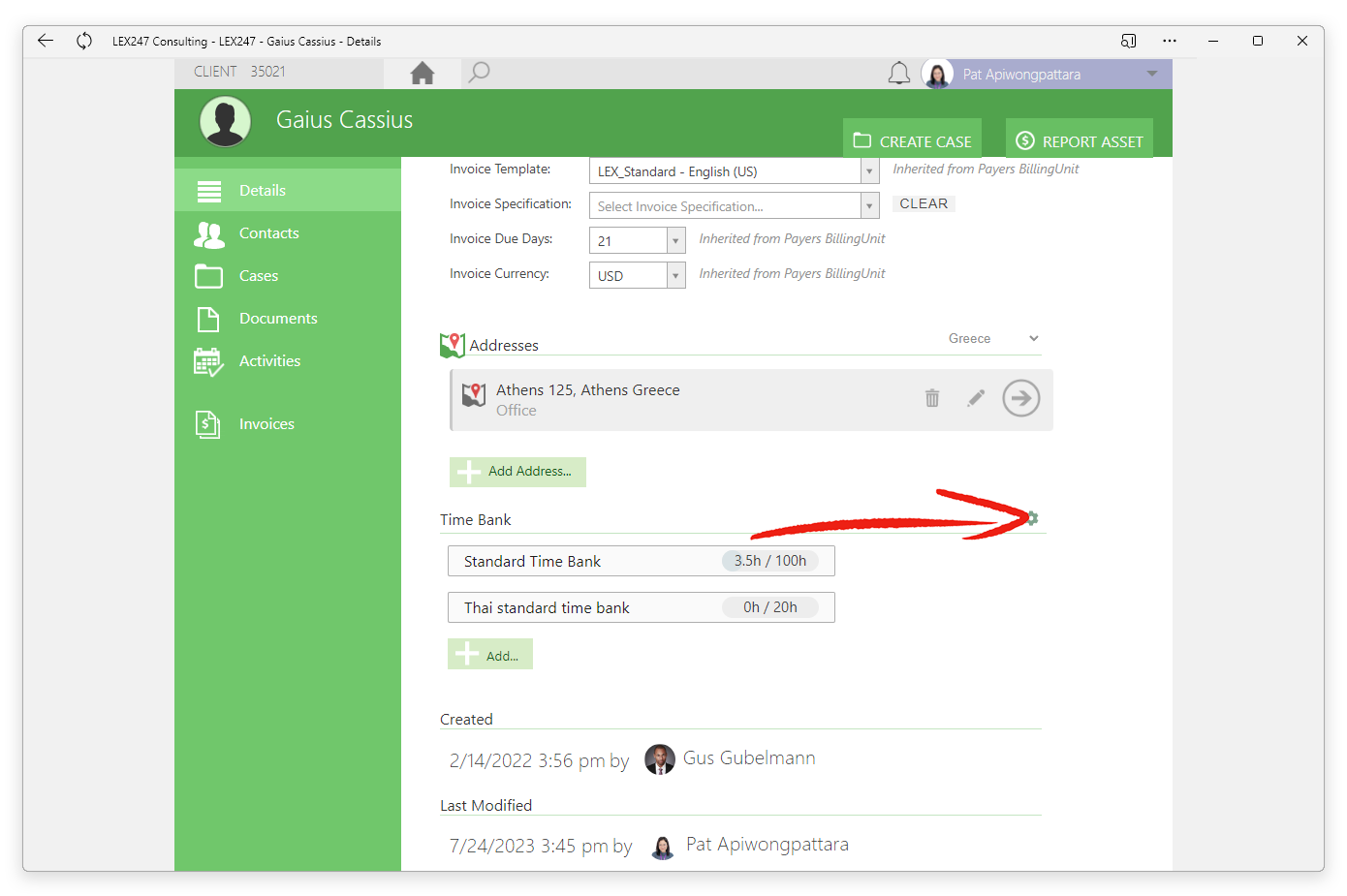 The following dialog will appear, hover your mouse cursor over the time bank you want until the 'X'-icon appears, and click on it.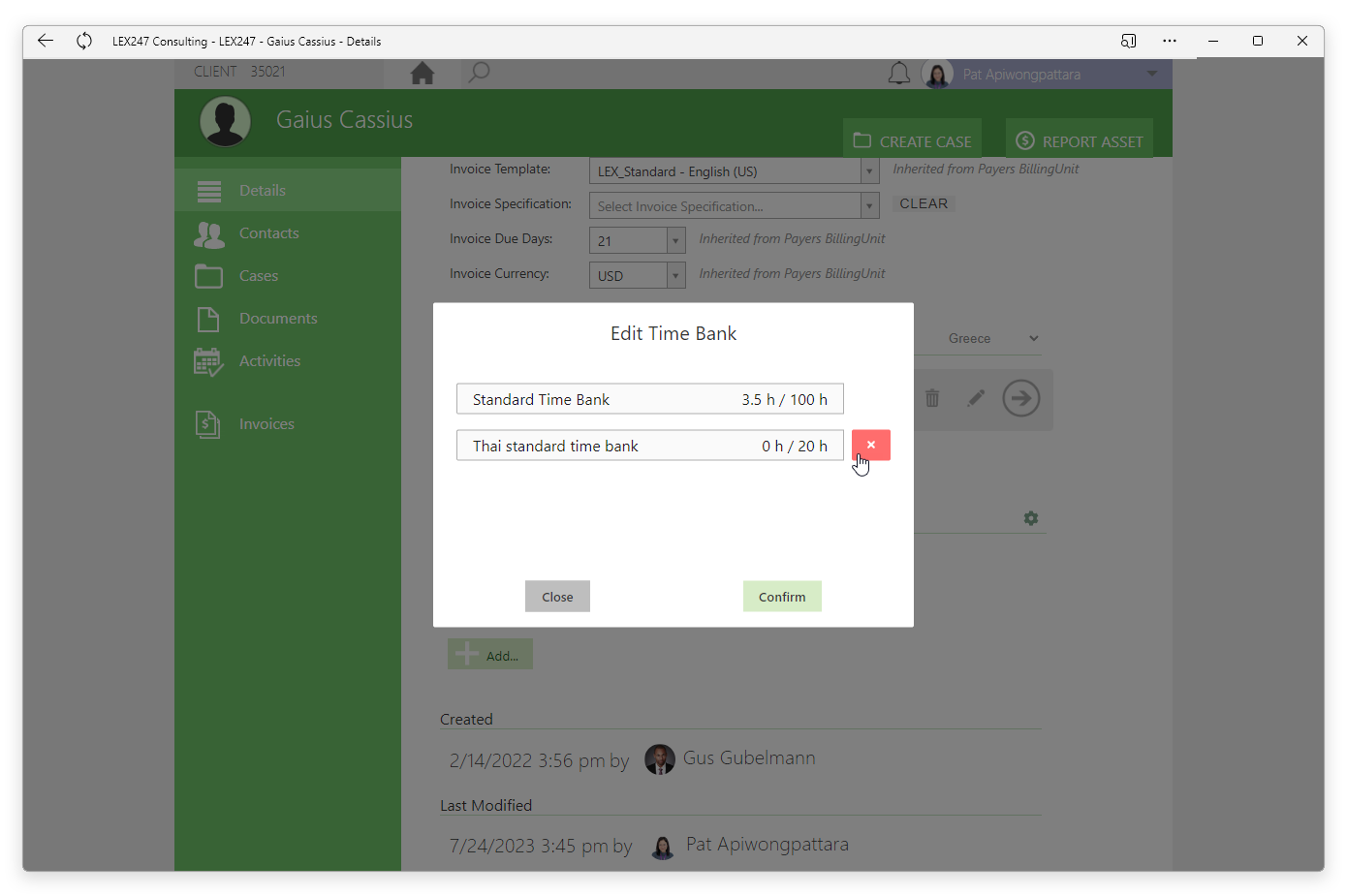 Click the Confirm button, and you are done.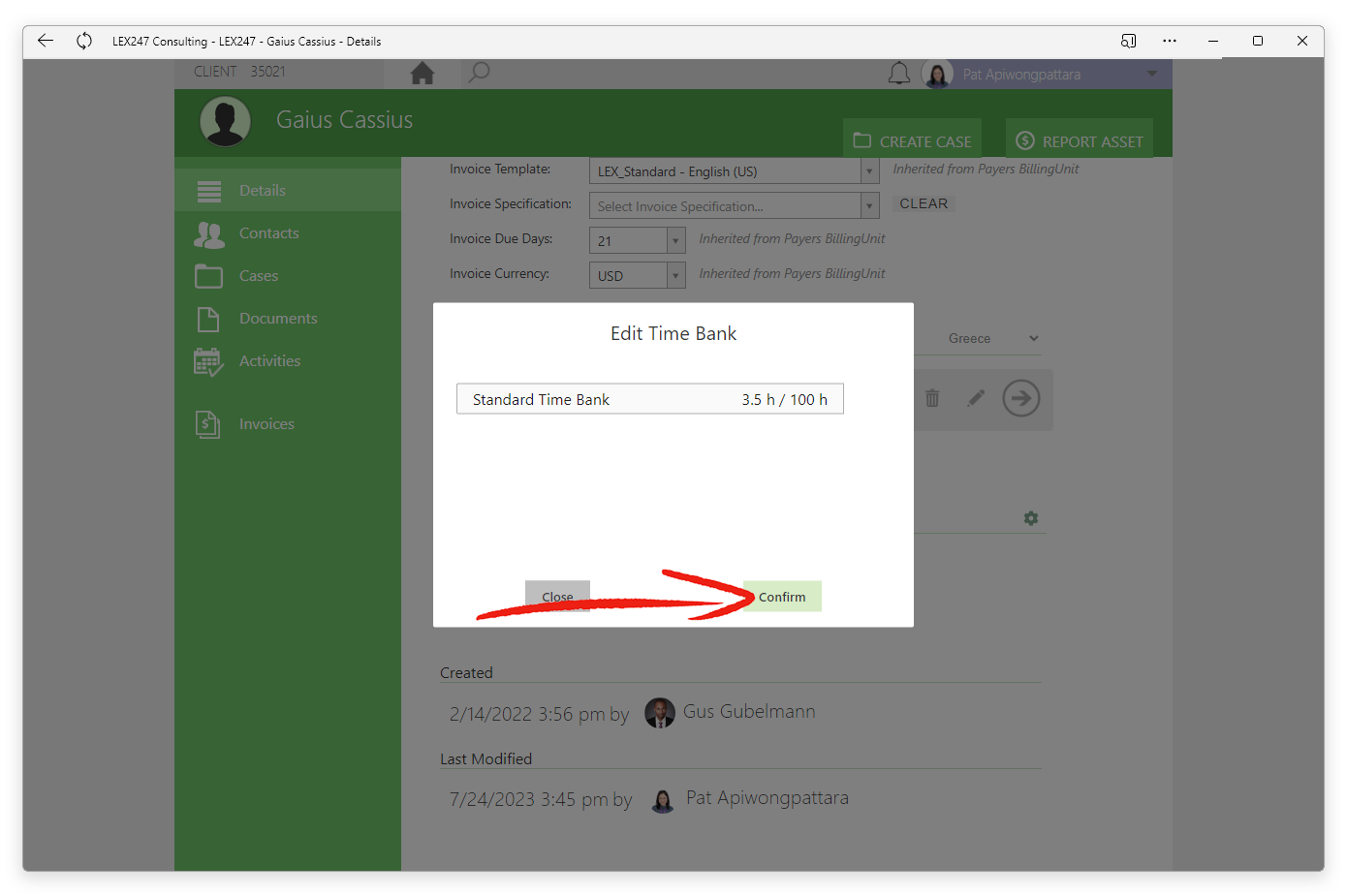 Notes:
1. Ensure that you are either a Case Manager, a Client Manager, a User with 'Assistant'-role, or a User with 'Administrator'-rights set up to be able to make changes.
2. If a time bank is already in use, it cannot be removed. However, to remove an in-use time bank from any of the cards mentioned, you must first delete all time records that use the time bank before proceeding.